Nevada Women's Fund Scholarship
2/28/2023
Submission Deadline
Explore Similar Scholarships
Location:
Grade Level:
Since its inception in 1983, the Nevada Women's Fund (NWF) continues to offer support to women and their families. The main aim of the Nevada Women's Fund Scholarship is to offer financial assistance to women in Northern Nevada as they pursue their post-secondary education degrees. The scholarship fund partners with individual and community donors to raise money and other resources to support the Northern Nevada women.
To be eligible for this scholarship, you must be a woman residing in Northern Nevada. All applicants must be students in accredited two- or four-year degree or certification programs. Applicants must also have good academic performance and take at least 6-8 credits per semester.
The winning scholars are awarded an amount that ranges between $500 to $5,000. This award money is paid directly to the winning candidate to cater to their educational-related expenses. Recipients can continue to receive the scholarship until they achieve their degrees long as they continue to meet the eligibility criteria.
Key Information of Nevada Women's Fund Scholarship
Study Details
Country of Study
United States
Scholarship Details
Intended Level of Study
Undergraduate
Nevada Women's Fund Scholarship Timeline
December 2022
Application Opening Date
Applications open on December 15.
February 2023
Submission Deadline
The submission deadline is on February 28.
Scholarship Eligibility
To be eligible to apply, applicants must meet the following criteria.
Eligible Grade: High School Graduate – Undergraduate
Maximum Age: Any
Required GPA: 3
Geographic Eligibility: Nevada
Gender: Women
Race/Ethnicity: Any
Application Requirements
Here's what you need to submits besides your application.
Financial Information
Short Answers
How to ace the Nevada Women's Fund Scholarship
1
Seek help from mentors and professionals
Reach out to your mentors and professionals who are part of the Nevada Women Fund to guide you and help you in terms of the right attitude and the application process.
2
Incorporate feedback
Take the feedback you receive from your teachers, mentors, and professionals and use them to improve your application.
3
Proofread your application
Take time to double-check your application to avoid being disqualified because of careless spelling or grammar mistakes.
4
Follow instructions closely
Read and follow all the instructions in the application form and submit all the necessary documentation in its correct format.
How the Nevada Women's Fund Scholarship is Judged
Applicants are judged based on the strength of the provided documents, the quality of the responses in the application form, their level of financial needs, and their academic performance and financial need.
Why We Love the Nevada Women's Fund Scholarship
Embraces diversity
Nevada Women's Fund scholars are individuals from diverse backgrounds, different ethnicities, and different ages ranging from 18 to 55 years.
Empowers women
The scholarship gives an opportunity to women to complete their education and get decent jobs to support their families.
Open for students from different fields
Students from a variety of disciplines in the sciences, technology, engineering, arts, and mathematics can apply for the program.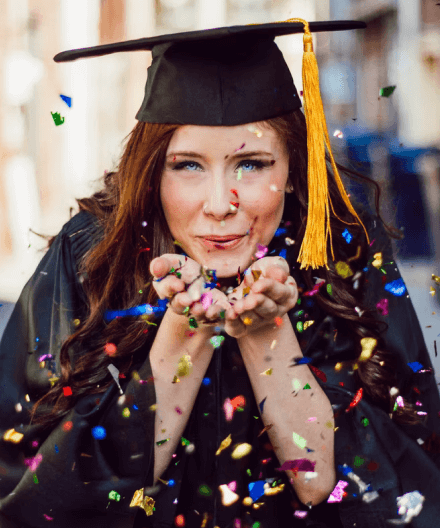 5 Facts About Nevada Women's Fund Scholarship
Consideration for courses outside Northern Nevada
The Nevada Women's Fund will evaluate each case individually if a qualified candidate chooses to pursue a course of study that is not provided at a Northern Nevada (or Nevada) institution.
Over $289,000 in scholarships
The Nevada Women's Fund(NWF) has awarded scholarships worth more than $289,000 for the school year 2022-2023.
More than just a scholarship
NWF also offers community grants. Since its inception in 1983, more than $3.7 million in grants have been granted to community organizations in support of women.
An opportunity to network
The scholarship, through NWF annual events, gives you an opportunity to interact with other women from all walks of life who positively contribute to the community.
Members of the public can donate
Members of the public can donate to support the initiatives of the NWF by clicking on the link provided on their official website.