Rhode Island PBS Scholarship
$15,000–$60,000
Award Amount
4/4/2023
Submission Deadline
Explore Similar Scholarships
College Major:
Location:
Grade Level:
Rhode Island PBS is Rhode Island's only public TV station. The station and Rhode Island Foundation have partnered to annually award one high school senior or undergraduate a scholarship of up to $15,000 to study programs in broadcasting, communications, or journalism.
Applicants should be accepted or already studying at accredited four-year institutions of higher learning. The scholarship is only open to residents of Rhode Island or Bristol County, Massachusetts. Additionally, current employees of the station and their immediate family members are ineligible to apply for the scholarship.
The selection committee will assess candidates' academic merit, work experiences, community involvement, and engagement in extracurricular activities. Through their applications, they should show a great deal of promise in pursuing a successful career in the relevant fields.
Key Information of Rhode Island PBS Scholarship
Study Details
Area of Study
Broadcasting
Communications
Journalism
Country of Study
United States
Scholarship Details
Intended Level of Study
Undergraduate
Award Amount
$15,000–$60,000
Rhode Island PBS Scholarship Timeline
January 2023
Application opening
Candidates can start applying at the start of the year.
April 4, 2023
Application closing
All applications must be submitted by 5 PM EST on April 4.
Scholarship Eligibility
To be eligible to apply, applicants must meet the following criteria.
Eligible Grade: High School Senior – Undergraduate
Maximum Age: Any
Required GPA: Any
Geographic Eligibility: Rhode Island, Bristol County
Gender: Any
Race/Ethnicity: Any
Application Requirements
Here's what you need to submits besides your application.
Grade transcript
Financial Information
Recommendation letters
Essay
How to ace the Rhode Island PBS Scholarship
1
Tell your story
Your application — especially your essay — should clearly convey your story and endear the review committee to you. Give the right amount of detail and use powerful language to communicate why you stand out.
2
Highlight your experience
The Foundation needs to be able to see lots of promise in your application, and the best way for them to see that is through what you've already done. Talk about every little or big experience you have in communications, broadcasting, or journalism. The more they know, the better.
3
Choose the right recommender
You're only required to submit one recommendation letter, so the person who writes it should be the best choice. Make sure it's someone who can truly attest to how much promise you show in this career path. It could be the teacher who runs the press club at your school or your superior at a local media company you've worked for.
4
Review your application
If you're going to be showing promise for this career path, you definitely need to have an eye for detail and a good command of grammar. Go through your application thoroughly to ensure you've gotten rid of all grammatical errors and provided the right information.
How the Rhode Island PBS Scholarship is Judged
Rhode Island Foundation organizes a committee for reviewing scholarship applications. Each student's application should include a grade transcript, financial aid report, recommendation letter, résumé, proof of residency, and a completed online application form which includes an essay.
Why We Love the Rhode Island PBS Scholarship
It is renewable
Scholarship recipients can renew their scholarships till the end of their four-year program — that's an additional three years!
Winner is announced on the website
The scholarship recipient is announced in a media release that shares their story and what they hope to do with the scholarship.
U.S. citizenship is not required
There is no requirement of citizenship, only proof of residency in Rhode Island or Bristol OCunt, Massachusetts.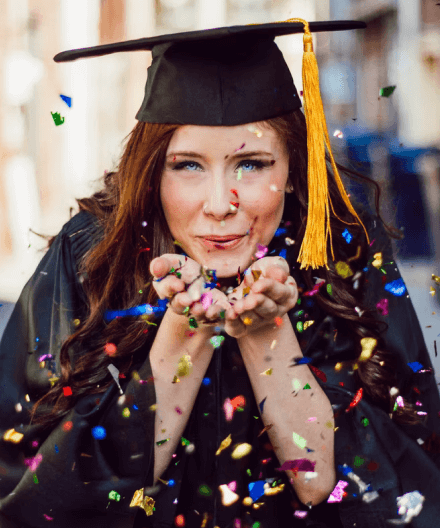 5 Facts About Rhode Island PBS Scholarship
It was established in 2017
The fund was established by Rhode Island PBS in 2017 and has since seen a handful of recipients.
It is a million-dollar fund
The scholarship fund was initially established at $1 million, so it should still exist for many years to come.
The Foundation offers other scholarships
The Rhode Island Foundation offers numerous other scholarships at undergraduate and graduate levels.
Rhode Island PBS is also known as WSBE-TV
The broadcasting station, WSBE-TV rebranded itself as "Rhode Island PBS" in 2003.
Rhode Island PBS offers internships
The station offers internships for all semesters to college students pursuing careers in relevant fields.