Martin Luther King Scholarship
$20,000–$40,000
Award Amount
4/18/2023
Submission Deadline
Explore Similar Scholarships
Location:
Demographic:
The Martin Luther King Scholarship is currently available for Black/African American high school graduates in Rhode Island. To be eligible, applicants must be enrolled in or accepted into a U.S.-approved post-secondary college or technical school.
Awards currently range from $20,000 to $40,000. Candidates must have excellent potential while pursuing a baccalaureate degree at an accredited institution or university, as well as a financial aid statement and a commitment to participate in community service.
Students can be pursuing any field of study. They need to display success in academics and leadership, and have an unmet financial need.
Key Information of Martin Luther King Scholarship
Study Details
Country of Study
United States
Scholarship Details
Intended Level of Study
Undergraduate
Award Amount
$20,000–$40,000
Martin Luther King Scholarship Timeline
January 15, 2023
Application Open Date
Typically, applications open in January; check the website for more precise dates as the event approaches.
April 18, 2023
Submission Deadline
The application and supporting documentation must be completed and submitted by April 18.
Scholarship Eligibility
To be eligible to apply, applicants must meet the following criteria.
Eligible Grade: All
Maximum Age: Any
Required GPA: Any
Geographic Eligibility: Rhode Island
Gender: Any
Race/Ethnicity: Black
Application Requirements
Here's what you need to submits besides your application.
How to ace the Martin Luther King Scholarship
1
Describe your financial situation
You should make a bulleted list of specific situations that have an impact on your capacity to pay for education. A crisp bulleted list can assist rapidly in presenting the facts of a family's position to financial aid officials in a way that is easy to understand and connect to supporting evidence. This includes who from the family works, what kind of employment they have, and whether or not you are working to support your schooling or your family. Any extenuating circumstances that may be influencing your family's finances, such as medical concerns or job loss, as well as any recent financial shortage, should be mentioned.
2
Link your passions to the scholarship
One of the first things to think about is how you want to come across in your writing. Paint a picture of who you are and what motivates you to show scholarship providers why you deserve this scholarship. But remember to keep it scholarship-related. Explain what kind of community work you undertake and why you're committed to it if you're applying for a community service scholarship, for example.
3
Explain what impact your education will make
Describe how your education will assist you in achieving your professional and long-term objectives after graduation. Concentrate on the purpose of the scholarship. While writing your essay, keep in mind what the scholarship is for and where it came from. Make your scholarship response unique so that it resonates with the evaluation panel.
4
Be respectful, honest, and keep it short
Never exaggerate your financial need or approach the procedure as if it were a negotiation. While precise data should be included in the financial assistance appeal letter, do not tell them your complete life narrative. The examples and supporting proof are frequently the most crucial aspects of the letter. Because processors don't have time to read extensive letters, you should be brief and to the point.
How the Martin Luther King Scholarship is Judged
Applicants must be Rhode Island residents who are Black/African-American US citizens who are enrolled in or accepted into an approved post-secondary college or technical school in the United States, have exhibited academic and leadership excellence, and have a financial need for the scholarship.
Why We Love the Martin Luther King Scholarship
It encourages life-changing habits and experiences
The scholarship committee looks for candidates who have demonstrated community involvement, a commitment to learning, and altruism. Whether or not you win awards, aiming to embody these qualities is a terrific way to develop character, energize talent, and influence lives.
The scholarships is renewable
The scholarship is renewable for a maximum of four years. This gives you a lot of freedom when it comes to funding the costs of comprehensive undergraduate education.
It motivates students to achieve academic goals
Students who meet the program's standards can pursue their academic goals while simultaneously reducing their educational costs.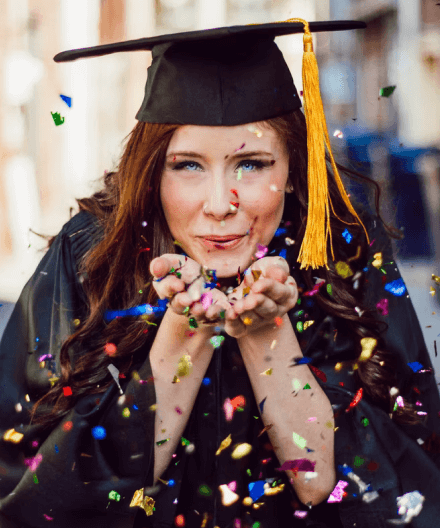 5 Facts About Martin Luther King Jr.
He was born in 1929
He was born on January 15 in Atlanta, Georgia
King graduated from Morehouse College
He graduated in 1948 with a BA in sociology.
He was awarded a Nobel Peace Prize
Dr. Martin Luther King Jr. was awarded the Peace Prize in December 1964 and donated the prize money to the Civil Rights Movement.
He received his Ph.D. from Boston University
After attending Crozer Theological Seminary, he pursued his doctorate in systematic theology and graduated in 1955.
Delivered one of the most famous speeches
On August 28, 1963, Dr. King delivered what came to be known as the "I Have A Dream" speech in front of the Lincoln Memorial.