Rhode Island Association of Former Legislators Scholarship
$1,000–$1,500
Award Amount
4/25/2023
Submission Deadline
Explore Similar Scholarships
Location:
Grade Level:
The Rhode Island Foundation sponsors the Rhode Island Association of Former Legislators Scholarship. The nonprofit dedicates itself to making Rhode Islanders' lives better. They partner with generous individuals, families, organizations, and corporations who share their passion for the state and nonprofit organizations that provide "on-the-ground" services.
The nonprofit organization will award $1,000 to $1,500 to the most deserving candidate. Graduate students must be currently enrolled or plan to enroll in an accredited post-secondary institution and have a track record of significant volunteer engagement in the community. To be eligible, applicants must have completed high school in any discipline.
This award honors those who have dedicated themselves to community service and volunteerism. As a result, the foundation is using this project to recognize students who have consistently volunteered their time to help others and to encourage community-oriented generosity and volunteerism.
Key Information of Rhode Island Association of Former Legislators Scholarship
Study Details
Country of Study
United States
Scholarship Details
Intended Level of Study
Undergraduate
Award Amount
$1,000–$1,500
Rhode Island Association of Former Legislators Scholarship Timeline
January 2023
Application Opening Date
Applications open on January 25.
April 25, 2022
Submission Deadline
The submission deadline is on April 25.
Scholarship Eligibility
To be eligible to apply, applicants must meet the following criteria.
Eligible Grade: High School Senior – High School Graduate
Age: 17 – 18
Required GPA: Any
Geographic Eligibility: Rhode Island
Gender: Any
Race/Ethnicity: Any
Application Requirements
Here's what you need to submits besides your application.
Grade transcript
Financial Information
Essay
How to ace the Rhode Island Association of Former Legislators Scholarship
1
Make a checklist of eligibility requirements
It's a good idea to make and evaluate a list of the scholarship's eligibility requirements. Make sure to read each vital information page for the most up-to-date program facts.
2
Link your passions to the scholarship
One of the first considerations should be how you want to appear in your work. To show scholarship givers why you deserve this award, paint a picture of who you are and what motivates you. But make sure it's scholarship-related. If you're applying for a community service scholarship, for example, describe the type of community work you do and why you're committed to it.
3
Emphasize your engagement in your school community
In your application, include experiences that emphasize your leadership and volunteer activities. Look for extracurricular leadership roles and honors that demonstrate your ability to take initiative and leadership talents if you have a few years before applying for the scholarship.
4
Proofread and edit multiple times
Reread your application answers, read it aloud, or enlist the assistance of a family member or friend to provide you with a fresh perspective on your work. This can help you spot any mistakes you may have overlooked.
How the Rhode Island Association of Former Legislators Scholarship is Judged
The judging committee awards the scholarship based on how successfully the candidate meets the scholarship requirements listed on the application page, their educational goals, and a history of significant volunteer service in the community.
Why We Love the Rhode Island Association of Former Legislators Scholarship
The scholarships may be renewable
The scholarship is renewable every year. This essentially allows you a lot of flexibility when it comes to paying for a comprehensive undergraduate education.
It motivates students to achieve academic goals
Students, who meet the program's standards, can pursue their academic objectives while also reducing expenses for their education.
It's less competitive as a niche scholarship
Applicants, who match specific criteria, are usually eligible for niche scholarships. When it comes to scholarship opportunities, members of specific demographics have fewer concerns, and documentation of their demographic identity is frequently the most significant aspect.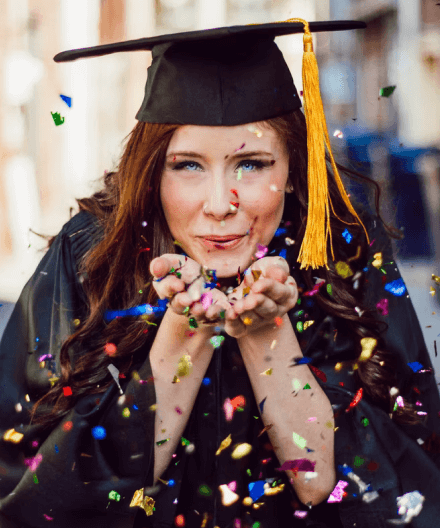 5 Facts About The Rhode Island Association of Former Legislators Scholarship
The foundation have awarded since 1916
The Rhode Island Hospital Trust Co., the Foundation was created in June 1916 by a small group of outstanding Rhode Islanders, and has been dedicated to improving the lives of its communities for more than 100 years.
The foundation sponsors several scholarship initiatives
Among the foundation's nearly 80 scholarship initiatives are the Abby M.B. Slade Memorial Scholarship, Bach Organ & Keyboard Music Scholarship, Carl W. Christiansen Scholarship, and Dominic Gencarelli Family Trust Scholarship.
The foundation awards scholarships for diverse courses
Last year, the Foundation awarded $930,000 in scholarships to students studying nursing, music, foreign languages, communications, and jewelry design from across the state.
The foundation supports local non-profit organizations
In 2020, the Foundation raised $68 million and gave a record $87 million in grants to local nonprofits working on behalf of children, thanks to devoted and inventive contributors.
Created after first female Rhode Island senator
The scholarships were established over 40 years ago in honor of the Honorable Florence K. Murray, who served in the Rhode Island State Senate from 1948 to 1956 and was the first woman elected to the General Assembly.