Reba Malone Scholarship
$6,000–$10,000
Award Amount
6/20/2023
Submission Deadline
Explore Similar Scholarships
College Major:
Location:
Grade Level:
Since its inception in 1988, the American Public Transportation Foundation (APTF) has offered scholarships to propel its mission of increasing and retaining the number of individuals choosing the transit field as a career by providing scholarships and engagement opportunities to deserving students and transit professionals. The scholarships are open to all established transportation professionals pursuing a degree or any upper-class undergraduate student.
Every year, the APTF foundation offers the Reba Malone Scholarship to an applicant dedicated to a career in transit or transportation marketing ​/ communications. The scholarship entails a $6,000 to $10,000 award that covers the academic year, beginning in the fall semester, and assists with tuition costs or other educational expenses. This can include accommodation, stationery, and textbooks.
However, applicants must be sponsored by an APTA member organization or APTA member assignee and meet their stated criteria. The foundation intends to provide equal opportunity and consideration to all qualified individuals.
Key Information of Reba Malone Scholarship
Study Details
Area of Study
Transit
Transportation Marketing
Country of Study
United States
Scholarship Details
Intended Level of Study
Undergraduate
Postgraduate
Doctorate
Award Amount
$6,000–$10,000
Reba Malone Scholarship Timeline
March 2023
Application Opening Date
Applications open in March.
June 2023
Submission Deadline
The submission deadline is June 20.
July 2022
Scholarship recipients will be selected
Successful scholarship candidates are chosen by the American Public Transportation Association (APTA) Board of Directors.
August 2022
Awards Announcement Date
The winner is announced in August.
Scholarship Eligibility
To be eligible to apply, applicants must meet the following criteria.
Eligible Grade: Undergraduate – Postgraduate
Maximum Age: Any
Required GPA: 3
Geographic Eligibility: United States
Gender: Any
Race/Ethnicity: Any
Application Requirements
Here's what you need to submits besides your application.
Essay
Recommendation letters
Financial Information
Grade transcript
How to ace the Reba Malone Scholarship
1
Make sure your essay stands out
Build an essay with realism and understanding as a top priority. It is a free opportunity to stand out by revealing personal and concrete details about your life and being precise to the particular subject being asked, given that applicants are judged on the content and quality of their essays.
2
Express your need for financial support
Explaining the financial need of the applicant, including any deficits in a financial aid package, family income, and personal needs (personal needs may also include particular circumstances, such as personal hardship or financial difficulty that contributes to the applicant's financial need).
3
Highlight your participation in extracurricular activities
Particularly your involvement in extracurricular citizenship and leadership activities. Make sure to discuss experiences that show off your leadership qualities and desire for a career in the public transportation sector.
4
Prep well ahead before the deadline
This will assist you in gathering the necessary application materials, so make time to look for referees who can discuss various aspects of your personality and experiences. Don't be afraid to contact your referees in advance and inform them of the scholarship.
How the Reba Malone Scholarship is Judged
The selection committee, which consists of the APTF Board of Directors, evaluates applicants based on their leadership skills, academic background, and the quality and content of their essays. Applicants must exhibit both a need for financial help and professional interest in the public transportation sector.
Why We Love the Reba Malone Scholarship
Unbiased and just hiring process
Disability, race, color, religion, sex, or ethnic origin are not taken into consideration while choosing recipients of the scholarship. All qualified applicants receive equal opportunity and consideration under the program.
The scholarship is available to U.S. residents
Any transportation professional pursuing a degree or any upper-class undergraduate student residing in the U.S., who meets the stated criteria, are eligible to apply.
Mentoring is available to scholarship recipients
Scholarship awardees can network with influential people in the transit sector thanks to the American Public Transportation Foundation. The goal of the APTF Mentor Program is to make it easier for scholars to engage with APTF and APTA networks and take advantage of possibilities in the "transit community."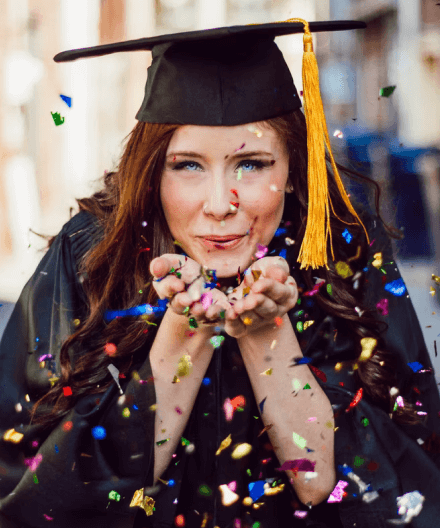 5 Facts about the Reba Malone Scholarship
APTA represents all modes of public transportation
Only APTA covers all forms of public transportation in North America, including buses, paratransit, light rail, commuter rail, subways, waterborne services, intercity, and high-speed passenger trains.
Sponsorships aid in funding
The American Public Transportation Foundation offers scholarships to meritorious students as a method of giving back to the sector and fostering the public transportation workforce.
Scholarships from APTF total more than $1,500,000
Over 350 worthy students have received more than $1,500,000 in scholarships thanks to the APTF Board of Directors.
APTF scholarships address wide range of fields
The scholarships cover a broad range of transportation-related subjects and fields. The APTF offers assistance to those who anticipate a promising future in transportation, regardless of whether they are upper-class undergraduate students or seasoned transportation professionals pursuing a degree.
The APTF was founded in 1988
Since its founding in 1988, the foundation has been committed to acting as a compass for developing transit's future leaders.