Richard J. Bouchard AECOM Scholarship
$6,000–$10,000
Award Amount
6/20/2023
Submission Deadline
Explore Similar Scholarships
College Major:
Location:
Grade Level:
The American Public Transportation Foundation (APTF) awards a minimum of thirty scholarships, ranging from $5,000 to $10,000 to college students or transit professionals who are interested in pursuing or advancing in a career in the public transportation sector. This is done to further their mission of increasing and retaining the number of people choosing the transit field as a career and providing engagement opportunities to deserving students and transit professionals – our future leaders.
The foundation offers several scholarships, one of which is the Richard J. Bouchard AECOM Scholarship. One award between $6,000 to $10,000 is available through the program to a candidate who is committed to a career in public transportation planning and development.
The scholarship helps with the winners' tuition and other educational expenditures for the entire academic year, starting with the fall semester. The foundation has pledged to act as the driving force in preparing transit's future leaders for the challenges of the twenty-first century and intends to give all competent people equal opportunity and consideration.
Key Information of Richard J. Bouchard AECOM Scholarship
Study Details
Area of Study
Public Transportation
Country of Study
United States
Scholarship Details
Intended Level of Study
Undergraduate
Postgraduate
Doctorate
Award Amount
$6,000–$10,000
Richard J. Bouchard AECOM Scholarship Timeline
March 2023
Application Opening Date
Applications open in March.
June 2023
Submission deadline
Submission deadline is on June 20
July 2022
Scholarship recipients will be selected
The American Public Transportation Association (APTA) Board of Directors selects successful scholarship recipients.
August 2022
Awards Announcement Date
The winner is announced in August.
Scholarship Eligibility
To be eligible to apply, applicants must meet the following criteria.
Eligible Grade: Undergraduate – Postgraduate
Maximum Age: Any
Required GPA: 2.0
Geographic Eligibility: United States
Gender: Any
Race/Ethnicity: Any
Application Requirements
Here's what you need to submits besides your application.
Essay
Recommendation letters
Financial Information
Grade transcript
How to ace the Richard J. Bouchard AECOM Scholarship
1
Take full advantage of the recommendation letters
Ensure that the letters of recommendation you provide speak to your dedication, shown enthusiasm, and future professional aspirations in the field of public transportation. So choose someone who knows you well and is able to present you.
2
Utilize the knowledge of past winners
With a history spanning more than a century, and scholar's information available online. You can contact one or two scholars who can provide you with the information on how to get the scholarship. Additionally, it will help you prepare and identify the aspects that will make your application stand out.
3
Your essay should make an impression
Being detailed and personal when writing an essay is the secret to success. Use the essay prompt as a guide, be aware of your audience, and use concrete elements like "who," "what," "where," and "when" to bring your experience to life. Even the smallest experience can have a profound impact if you are honest about how it influenced you.
4
Examine your résumé and application documents
You're probably already tired of hearing this piece of advice, but a weak application will almost surely disqualify you. It is in your best interest to make sure that all of the application materials are provided as per their requirements and that your application is devoid of thoughtless errors like typos, spelling errors, or grammatical flaws.
How the Richard J. Bouchard AECOM Scholarship is Judged
The selection committee, which is made up of the APTF Board of Directors, evaluates applicants on the quality and content of their essays, and their academic success. Applicants are expected to demonstrate their interest in working in the public transportation sector, their need for financial assistance, and their participation in extracurricular civic and leadership activities.
Why We Love the Richard J. Bouchard AECOM Scholarship
Mentoring is available to scholarship recipients
Scholarship awardees can network with influential people in the transit sector thanks to the American Public Transportation Foundation. The goal of the APTF Mentor Program is to make it easier for scholars to engage with APTF and APTA networks and take advantage of possibilities in the "transit community."
Established transportation professionals are eligible to apply
Since the program is so generous, established transportation professionals earning a degree as well as top-tier undergraduate students can also apply for the award. The APTF offers assistance to people who believe that transportation has a promising future.
Unbiased and just hiring process
Disability, race, color, religion, sex, or ethnic origin are not taken into consideration while choosing recipients of the scholarship. All qualified applicants receive equal opportunity and consideration under the program.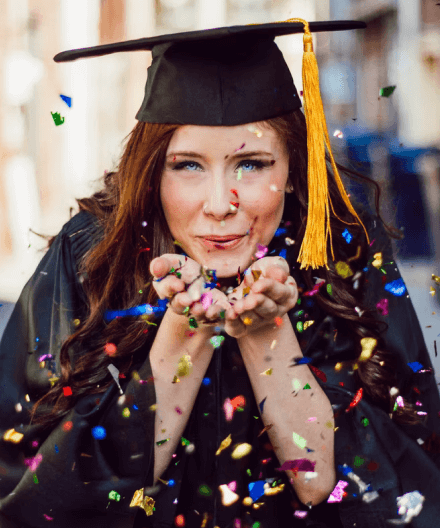 5 Facts about the Richard J. Bouchard AECOM Scholarship
Donations assist with the foundation funding
By awarding scholarships to talented students, the fellows of the American Public Transportation Foundation cultivate the public transportation workforce thanks to the generosity of leaders.
APTF has awarded over $1,500,000 in scholarships
More than 350 meritorious students have received scholarships totaling more than $1,500,000 from the APTF Board of Directors.
APTF scholarships address wide range fields
The foundations' scholarships provide a wide range of transportation-related disciplines and fields for several scholars, including electrical engineering, mechanical engineering, and business administration/management, to name a few.
Board of Directors run the foundation
The Board of Directors, which has 25 members, makes sure that all operations are carried out in a way that advances the organization's goals.
The foundation was established in 1988
The American Public Transportation Foundation was founded in 1988 and has since worked to fulfill its mission.