Ralph W. Shrader Graduate Diversity Scholarship
5/31/2023
Submission Deadline
Explore Similar Scholarships
Location:
Grade Level:
The American Signal Corps Association and the United States Veterans Signal Association formed AFCEA in 1946 with the objective of encouraging connectivity, dialogue, and a transparent and fair interchange of information between the public and private sectors. Any graduate or postgraduate student with U.S. citizenship who has a considerable interest in STEM/hard sciences study is eligible for the award. The Ralph W. Shrader Graduate Diversity Scholarship is worth $3,000.
AFCEA is an international association that offers a platform for the ethical sharing of views among its members. Every year, the AFCEA Educational Foundation awards more than $2 million in scholarships to assist their community to develop and thrive.
The association's mission is to advance knowledge in information technology, networking, and electronics for the defense, homeland security, and intelligence communities by examining issues that are pertinent to its members. AFCEA exposes students and members to a variety of essential experiences, including corporate networking, exposure to new technology and advanced systems, professional advancement, and collaboration on critical topics.
Key Information of Ralph W. Shrader Graduate Diversity Scholarship
Study Details
Area of Study
Biometrics
Computer Engineering
Computer Information Systems
Computer Science
Cybersecurity
Electrical Engineering
Geospatial Science
Information sciences
Information Systems
Information Technology
Mathematics
Physics
Robotics
Statistics
Telecommunications
Country of Study
United States
Scholarship Details
Intended Level of Study
Postgraduate
Ralph W. Shrader Graduate Diversity Scholarship Timeline
January 2023
Application Opening Date
Applications open on January 1.
May 2023
Submission Deadline
The submission deadline is on May 31.
Scholarship Eligibility
To be eligible to apply, applicants must meet the following criteria.
Eligible Grade: Graduate – Postgraduate
Maximum Age: Any
Required GPA: 3.5
Geographic Eligibility: United States
Gender: Any
Race/Ethnicity: Any
Application Requirements
Here's what you need to submits besides your application.
Short Answers
Financial Information
Grade transcript
Recommendation letters
How to ace the Ralph W. Shrader Graduate Diversity Scholarship
1
Pay heed to the prerequisites
Compare your qualifications, starting with your present total GPA and moving on to suitable stem majors. If you don't meet all the requirements, your scholarship eligibility may be impacted.
2
Follow the topic you've been assigned
You will be expected to write an overview of your relevant real work experience as well as a concise personal statement outlining your future career ambitions after graduation. Describe how your academic and professional ambitions match with the objectives of the AFCEA Educational Foundation, and how you balance the two.
3
Consider your set of questions carefully
In addition to providing a brief explanation, you must also answer questions in the financial necessity section. Provide sincere and clear answers that effectively represent what you want to convey.
4
All documents should be included
Aside from your online application, you must also present the following documents: a current official transcript from your educational establishment, two letters of recommendation from faculty members in the major of study, a current résumé, and an undergraduate transcript are all required. Small errors, such as forgetting to provide documents, can cause you to be dismissed from consideration.
How the Ralph W. Shrader Graduate Diversity Scholarship is Judged
Applicants are assessed based on academic achievement, application quality, recommendation letters, and financial need.
Why We Love the Ralph W. Shrader Graduate Diversity Scholarship
Abundant membership benefits
AFCEA membership comes with a slew of perks, including free continuing education credits, reductions on computers, courses, and conference registration, and a "SIGNAL" Magazine subscription. This is obviously beneficial to members, and it indicates that AFCEA truly understands their needs.
Ethical forum of the AFCEA
The association's principles barred lobbying, and their educational element, which is financed by their own Educational Foundation, yearly awards more than $2 million in scholarships. Their educational concentration is in STEM formative assessment, but they also assist a range of other programs that benefit military personnel.
Young members benefit from the association's initiatives
Young AFCEAN is a program that assists young members in gaining leadership experience and establishing connections in local chapters, committees, and on the board. The Emerging Professionals in Intelligence Committee gives a platform for young people to learn, contribute, and play a part in the intelligence community.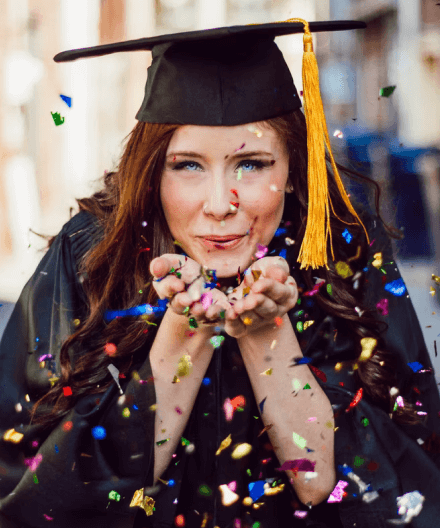 5 Facts About AFCEA
It's well-known globally among other organizations
AFCEA is a vast and dynamic global chapter network with over 138 chapters.
There are numerous ways to get involved
You can participate in AFCEA at the chapter level as well as internationally, register as a volunteer or contribute to certain communities such as defense, homeland security, intelligence, and many others.
Offers a variety of awards to members
Individuals are recognized for their accomplishments while in the association through several programs.
Offers virtual classes targeted to audience's needs
Instructors at the AFCEA Professional Development Center include well-known government and industry figures, academic professors, and accomplished authors.
Women's work in the association is valued and honored
AFCEA hosts events and awards to recognize women's accomplishments and contributions to the organization.