AISES Chevron Scholarship
5/31/2023
Submission Deadline
Explore Similar Scholarships
The AISES Chevron Scholarship is funded by Chevron, one of the largest petroleum companies in the world, which also recognizes that its success is driven by its people. Together with AISES, Chevron developed the Scholarship to support the education of students who belong to North America's indigenous communities. The scholarship is open to these students as long as they are pursuing science, technology, and mathematics (STEM) degrees at accredited institutions.
Overall, applications are accepted from people from indigenous communities and who are full-time undergraduate or graduate students in accredited four-year STEM programs. Additionally, they should have proof of their tribal citizenship. Furthermore, they must be current AISES members at the time of their application.
The scholarship awards $5,000 to each winner per academic year. However, there are additional benefits of the scholarship beyond the award prize. For example, all applicants must first register as AISES members, which exposes them to the other scholarships offered by the organization, such as the AISES ExxonMobil Scholarship.
Key Information of AISES Chevron Scholarship
Study Details
Area of Study
Chemical Engineering
Civil Engineering
Computer Science
Earth Science
Electrical Engineering
Geology
Geophysics
Mechanical Engineering
Scholarship Details
Intended Level of Study
Undergraduate
Postgraduate
AISES Chevron Scholarship Timeline
January 2023
Application Opening Date
Applications open on January 31.
May 2023
Submission Deadline
The submission deadline is on May 31.
June—July 2023
Application Review Period
Applications are reviewed from June 1 till July 31.
August 2023
Awards Announcement Date
Winners are announced in August.
Scholarship Eligibility
To be eligible to apply, applicants must meet the following criteria.
Eligible Grade: College Freshman – Postgraduate
Minimum Age: 18
Required GPA: 3
Geographic Eligibility: Canada, United States
Gender: Any
Race/Ethnicity: Alaskan Native, Native American, Native Hawaiian
Application Requirements
Here's what you need to submits besides your application.
Essay
Grade transcript
Recommendation letters
How to ace the AISES Chevron Scholarship
1
Check that you meet all requirements
The scholarship has various requirements that you should satisfy to be considered. For example, make sure that you submit your resume as detailed on the scholarship application page.
2
Research and be knowledgeable about Chevron
You will be tasked with writing a scholarship essay that touches on Chevron and the energy industry. Research the company and this field, especially emerging issues surrounding them, to ensure that you can provide a convincing response.
3
Seek recommendations from people who know you best
Your recommenders should be people who know you best. Only then can they write recommendation letters that highlight your strengths and why you are the best candidate for the scholarship.
4
Write well and clearly
You will write, in total, six essays as part of your application. Ensure that your essays are well structured and that they answer the question asked comprehensively. Stay focused and get a second or third eye review from your mentor or instructor.
How the AISES Chevron Scholarship is Judged
Applications are judged based on the strength of the uploaded documents as well as the quality of submitted essays.
Why We Love the AISES Chevron Scholarship
Continuing scholarships may be awarded
While the scholarship runs for one academic year, recipients are eligible to re-apply annually to receive more funding as long as the requirements continue to be met.
Awards many students
It is awarded to a number of students each year, allowing many access to higher education and eliminating college drop-outs due to financial burdens.
Scholarship is for underrepresented communities in STEM
The biggest advantage of the Scholarship is that it is geared towards supporting the higher education efforts of students from indigenous communities across North America. These students are highly underrepresented in STEM subjects.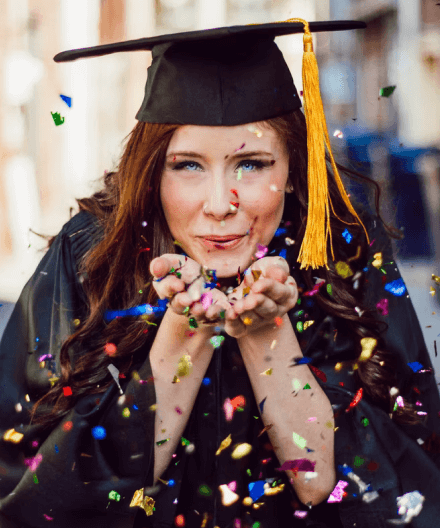 5 Facts About the AISES Chevron Scholarship
AISES membership is free
A key requirement of the scholarship application process is that all applicants must be members of AISES, which they can join for free.
Two disbursement cycles
The scholarship has two disbursement cycles: between September and November for the fall semester and between February and March for the spring semester.
18 awardees in 2021
In the 2021—2022 cycle, 18 students across the U.S. were awarded.
Recipients write a thank you letter
Scholarship recipients are required to write a thank you letter to the sponsor, Chevron, as part of the terms of the Scholarship.
Finalists submit additional documents
If you are selected as a finalist, you will be required to submit a recent photograph and an online scholarship agreement.