Public Education Foundation Scholarship Plus
$20,000–$60,000
Award Amount
1/31/2023
Submission Deadline
Explore Similar Scholarships
Location:
Grade Level:
The Public Education Foundation Scholarship Plus program rewards current college and high school seniors with awards. Annually, more than 350 scholarship opportunities are offered. The scholarships that are given out are made possible by the kind gifts of select people and companies who desire to support the futures of deserving students.
If you are awarded a scholarship, the funds will be sent right away to the college, university or vocational institution where you are enrolled. The money for your schooling will be handled by them. The amount of the grants can vary between $20,000 and $60,000.
You can browse available scholarships as well as the application and qualifying conditions by going to their online application page. After that, you can submit an application. Detailed step-by-step instructions and instructional and explanation videos regarding the scholarships are also available on the PEF website.
Key Information of Public Education Foundation Scholarship Plus
Study Details
Country of Study
United States
Scholarship Details
Intended Level of Study
Undergraduate
Award Amount
$20,000–$60,000
Public Education Foundation Scholarship Plus Timeline
October 2022
Applications Opening Date
Applications open on October 1.
January 2023
Submission Deadline
The submission deadline is on January 31.
Scholarship Eligibility
To be eligible to apply, applicants must meet the following criteria.
Eligible Grade: High School Junior – Undergraduate
Maximum Age: Any
Required GPA: Any
Geographic Eligibility: Nevada
Gender: Any
Race/Ethnicity: Any
Application Requirements
Here's what you need to submits besides your application.
Grade transcript
Essay
Recommendation letters
Present Work Experiences
How to ace the Public Education Foundation Scholarship Plus
1
Prepare the required documents
You must have your record of grades, letters of recommendation, a current resume or cover letter, and be ready to compose an essay in order to apply for this benefit. The specific requirements depend on the scholarship that you are applying for, be sure to check the guidelines.
2
Familiarize yourself with their online platform
This scholarship can only be applied for online using the PEF portal. Make a user with a valid email address that you regularly use and a strong and unforgettable password. Depending on the information you enter, you will be directed to a series of scholarships for which you are eligible.
3
Create your résumé using the examples provided
The scholarship program provides you with two different résumé-building templates. Examine them and make the template you'll use for the scholarship application using the information you find there. You can organize the information better as a result.
4
Verify the dates
Keep an eye on the opening and closing dates of the offers in addition to making sure you meet all of the requirements for the scholarship you are interested in. Keep them in mind and proceed with caution.
How the Public Education Foundation Scholarship Plus is Judged
Although each Scholarship Plus program scholarship has its own requirements, in general, the academic records, letters of recommendation, and resumes of the applicants will be assessed.
Why We Love the Public Education Foundation Scholarship Plus
The variety of criteria
There is a good probability that everyone will find a program that fits their profile and can apply to win it because the foundation gives more than 350 different scholarships each year, each of which is targeted at students with distinct features.
Everyone is welcome to apply
The majority of recipients of the Scholarship Plus program have been from Southern Nevada, but you can apply regardless of your age, gender, race, and academic interest.
You can apply to more than one option
You have the option to apply for as many scholarships as you'd like on the application page as long as you meet the requirements. Your chances of getting financial assistance increase as a result.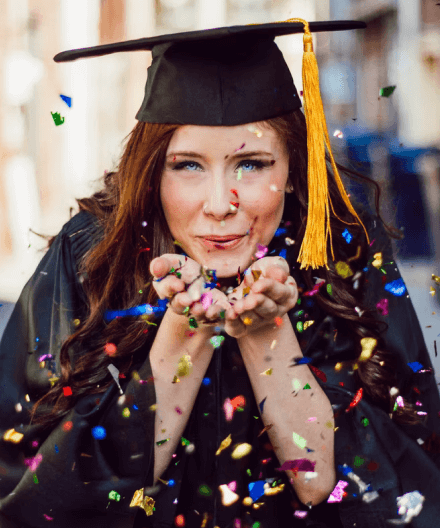 5 Facts about the Public Education Foundation Scholarship Plus
Substantial funding for education
To support students in pursuing their goals of attending college or a vocational school, Scholarships Plus awards $5 million in college scholarships every year.
The number of scholarship recipients
Each year, they give out more than 900 scholarships to support high school graduates and college students who want to pursue post-secondary education.
Since 1995
Since its creation, the Public Education Foundation has given out approximately 8,000 individuals $27 million in scholarships.
About the awardees
Of all the applicants to these Scholarships Plus, 54% of beneficiaries are the first in their family to enroll in higher education.
Other projects of the PEF
To lower their out-of-pocket costs, they give teachers school supplies. Students who frequently lack the funds to purchase these goods are therefore given them.