Reno Rodeo Foundation Scholarship
$1,000–$2,500
Award Amount
2/10/2023
Submission Deadline
Explore Similar Scholarships
Location:
Grade Level:
The Reno Rodeo Foundation Scholarship exists to promote the educational opportunities of eligible Northern Nevada high school graduates. Since 1986, the scholarship has helped hundreds of students advance their higher education with up to $2,500 worth of scholarship funds.
Applicants must declare a major at an accredited Nevada college or university to be eligible. If the major isn't available at any Nevada institution, they'll consider an out-of-state accredited institution.
The Reno Rodeo Charitable Foundation funds this scholarship as part of its wider mission to support children with special needs in 14 Northern Nevada counties. Every year, it annually assists students with undergraduate educational scholarships at universities and colleges in Nevada, or out-of-state if the degree isn't available in Nevada.
Key Information of Reno Rodeo Foundation Scholarship
Study Details
Country of Study
United States
Scholarship Details
Intended Level of Study
Undergraduate
Vocational/Technical School
Award Amount
$1,000–$2,500
Reno Rodeo Foundation Scholarship Timeline
October 2022
Application Opening Date
Applications open on October 21.
February 2023
Submission Deadline
The submission deadline is on February 10.
Scholarship Eligibility
To be eligible to apply, applicants must meet the following criteria.
Eligible Grade: High School Graduate – Undergraduate
Maximum Age: Any
Required GPA: Any
Geographic Eligibility: Nevada
Gender: Any
Race/Ethnicity: Any
Application Requirements
Here's what you need to submits besides your application.
How to ace the Reno Rodeo Foundation Scholarship
1
Provide proof of enrollment in accredited school
First, you must be a high Northern Nevada high school graduate. Then, you must prove enrollment at a high education institution by declaring a major at an accredited Nevada college or university or at an out-of-state accredited institution.
2
Submit a grade transcript
There's no academic grade requirement for this scholarship; however, you should submit your current grade transcription for verification.
3
Submit a detailed and compelling essay
You can quickly increase your chances of acing this scholarship by sharing about yourself, your interests, and your aspirations by writing an engaging essay. This will enable them to understand you beyond your grade transcripts or funding needs.


4
Include recommendation letters
Among the primary requirements is the submission of at least two recommendation letters. They should be a teacher, mentor, or community leader for authenticity.

How the Reno Rodeo Foundation Scholarship is Judged
The selection committee will make the selection on merit by establishing that candidates have met the eligibility requirements and gauging their applications' overall quality.
Why We Love the Reno Rodeo Foundation Scholarship
Scholarship's sponsor has consistently supported education needs
We love that the scholarship's sponsors support eligible Nevada youth's educational dreams. Since 1986, it has always helped hundreds of students achieve their dreams.
Offers support to foster children
This scholarship has a requirement that any foster child in a Northern Nevada foster home is eligible to apply as part of the scholarship's expanded opportunities.
Many applicants awarded
The program awards more than 20 scholarships so there is a bigger chance of you winning as opposed to scholarships with fewer recipients.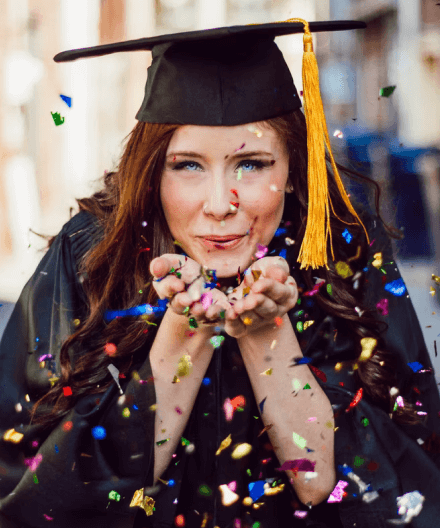 5 Facts About Reno Rodeo Foundation Scholarship
The foundation has several scholarship programs
The Reno Rodeo Charitable Foundation awards hundreds of students with funds through several nationally recognized scholarship programs each year.
The foundation is the charity arm of Reno Rodeo
The Reno Rodeo Foundation was initially incorporated as a private foundation in 1986 to serve as the charitable arm of the Reno Rodeo.
Scholars can study anywhere in the U.S.
If your major isn't available in any Nevada institution, the scholarship program allows you to attend any out-of-state accredited institution.
The scholarship has expanded opportunities
There's an additional consideration for applicants from 4H, FFA, Grange, Rodeo, and foster youth currently in or have been in foster care in Northern Nevada, but not Clark County, Esmeralda County, and Lincoln County.
Western Arts & Culture Scholarship
When you apply for the Reno Rodeo Foundation Scholarship you can also apply for the Western Arts & Culture scholarship worth $2,500.