PRSA Georgia Multicultural PRism Scholarship
4/30/2023
Submission Deadline
Explore Similar Scholarships
The PRSA Foundation strives to empower public relations professionals so that they're able to better serve the people from whom they derive their energy. Established as a charitable organization, it has launched numerous programs to innovate the field.
The PRSA Georgia Multicultural Prism Scholarship, as the name suggests, is only offered to undergraduate or graduate students in the state of Georgia. The program seeks to attract students into the public relations profession.
Applicants need to have a minimum GPA of 2.5 and a sound interest in the practice of public relations to be eligible for the program.
Key Information of PRSA Georgia Multicultural PRism Scholarship
Study Details
Area of Study
Communications
Journalism
Mass Communications
Public Relations
Country of Study
United States
Scholarship Details
Intended Level of Study
Undergraduate
Postgraduate
PRSA Georgia Multicultural PRism Scholarship Timeline
January 1, 2023
Application Opening Date
Applications usually open in early January.
April 30, 2023
Submission Deadline
The deadline for applications is around the end of the month.
Scholarship Eligibility
To be eligible to apply, applicants must meet the following criteria.
Eligible Grade: Undergraduate – Postgraduate
Maximum Age: Any
Required GPA: 2.5
Geographic Eligibility: Georgia
Gender: Any
Race/Ethnicity: Alaskan Native, Asian American, Black, Hispanic, Native Hawaiian, Native North American, Pacific Islander
Application Requirements
Here's what you need to submits besides your application.
Grade transcript
Essay
Recommendation letters
How to ace the PRSA Georgia Multicultural PRism Scholarship
1
Emphasize your passion for public relations
The program seeks to assist students who are committed to a career in communications or journalism. Show your interest by prior experiences in the relevant industry.
2
Include surveys in your essay response
You should furnish your essay with relevant statistical data to strengthen your argument. This would portray you as an effective communicator.
3
Submit tailor-made recommendation
Brief your recommender about the prospects of the program. This would allow them to draft a letter that encompasses the most desired traits.
4
Seek help from alumni
Run your essay responses by an alumnus for feedback and improvement. They would be able to point out anything that you're missing.
How the PRSA Georgia Multicultural PRism Scholarship is Judged
The selection committee judges applicants on their commitment to a career in public relations and its associated fields. Academic records, essay responses, recommendation letters, and writing skills are considered while evaluating a candidate's application. Students from underprivileged areas are preferred.
Why We Love the PRSA Georgia Multicultural PRism Scholarship
Option to submit a video response
It doesn't matter if you struggle with writing. There is an option to submit a two-minute video in response to the essay question.
A career-oriented opportunity
Students with well-defined career objectives are encouraged. This ensures higher job satisfaction rates for the industry.
Diversity is encouraged
The scholarship aims to inspire people from different backgrounds to pursue a career in public relations. This ensures fostering of far-reaching networks for future public relations practitioners.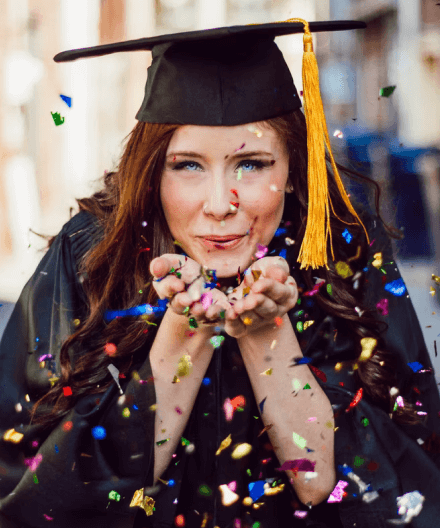 5 Facts about the PRSA Georgia Multicultural PRism Scholarship
Scholarship's sponsor is headquartered in New York
The PRSA Foundation is based out of New York City.
Underrepresented communities are preferred by the sponsor
The sponsoring organization prioritizes candidates from demographically underrepresented areas.
All applicants must be U.S. citizens
The scholarship is only available to the citizens and permanent residency holders of the U.S.
Program seeks to create a diverse workforce
The scholarship intends to attract students from diverse communities into the field.
Commitment to PR is desired
The selection committee desires a commitment to a career in public relations.