Procter & Gamble General Scholarship
3/9/2023
Submission Deadline
Explore Similar Scholarships
In partnership with Procter & Gamble, UNCF launched the Procter & Gamble General Scholarship to help students fund their academic journey. The scholarship is designed to make higher education accessible and affordable so that every student troubled by financial constraints and seeking assistance to overcome economic hardships can do so without difficulty.
Every year, the organization offers available scholarships valued at $5,000 per recipient to academically achieving undergraduate students studying various undergraduate programs at any accredited four-year university or college across the United States.
The scholarship focuses on providing financial assistance to ensure students have access to a quality higher education with preference given to business, information technology, and public relations majors. Those majoring in accounting, computer information systems, design, finance, human resources, information management systems, information systems, management, marketing, and marketing research are welcome to apply.
Key Information of Procter & Gamble General Scholarship
Study Details
Area of Study
Business
Communications
Information Technology
Public Relations
Country of Study
United States
Scholarship Details
Intended Level of Study
Undergraduate
Procter & Gamble General Scholarship Timeline
February 2023
Application Opening Date
Applications open on February 9.
March 2023
Submission Deadline
The submission deadline is on March 9.
Scholarship Eligibility
To be eligible to apply, applicants must meet the following criteria.
Eligible Grade: College Freshman – Undergraduate
Maximum Age: Any
Required GPA: 3
Geographic Eligibility: United States
Gender: Any
Race/Ethnicity: Black
Application Requirements
Here's what you need to submits besides your application.
Recommendation letters
Grade transcript
How to ace the Procter & Gamble General Scholarship
1
Maintain an outstanding academic record
You need to demonstrate outstanding intellect and top-notch academic excellence in your application. Achieving and maintaining a minimum cumulative weighted grade point average of 3.0 or higher out of a 4.0 scale should suffice.
2
Demonstrate community service and leadership
Optimize your chances of success by highlighting time points where you demonstrated commitment to community service, leadership, and employability by giving a personalized, detailed account of activities you successfully executed in a defined institution.
3
Short essay component
In a one-page essay, it is crucial that you demonstratively articulate how winning the scholarship will aid you in completing your college education and its potential impact in helping further your career goals by expressing personalized experiences and sentiments to buttress your reasons.
4
Secure strong letter of recommendation
As early as possible, you should identify two potential recommenders and ask them if they would be willing and able to write a strong letter of reference on your behalf. You can source good recommendation letters from an administrator or faculty member who taught you at a fully accredited institution.
How the Procter & Gamble General Scholarship is Judged
Candidates are assessed based on a solid personalized essay statement, demonstrable community service and Leadership qualities, and at least a GPA of 3.0 out of 4.0, with the final decision made by a diverse board of directors.
Why We Love the Procter & Gamble General Scholarship
Multiple scholarship options in a year
The UNCF organization manages multiple scholarship options yearly, allowing successful candidates who receive one award to apply and get a chance to win many other UNCF scholarship variants.
Exposure to positive publicity
Scholars can share their stories about how UNCF has helped them get ahead and achieve significant success in life and get a chance to feature on the UNCF website and its social media platforms.
Straightforward application process
To apply, sign up, and create an account or log in with an existing account to access the online scholarship portal provided on the official UNCF website. After that, fill out all required sections of the online application form and submit all concerned materials appropriately.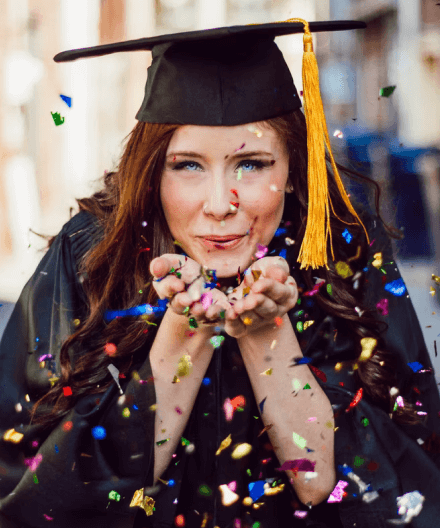 5 Facts About Procter & Gamble General Scholarship
Only full-time students are eligible
You must be enrolled in an accredited four-year university or college in the United States.
Restricted to the United States only
Only U.S. citizens or permanent residents are eligible.
Reference form is required
Applicants must provide reference forms to be eligible.
Preference is given to some majors
Majors in business, information technology, and public relations, are given preference.
Black male candidates are prioritized
Preference in the selection will be given to Black male candidates.