TASF Scholarship
4/1/2023
Submission Deadline
Explore Similar Scholarships
TASF (Taiwanese American Scholarship Fund) was established in 2014 to assist economically disadvantaged students of Taiwanese heritage living in the United States with their pursuit of higher education. The money is applied toward tuition for selected students in their first or second year of college after a competitive application procedure.
The generosity of a group of Taiwanese American donors led by Sean Yu made TASF possible. These donors hope their contributions will offer numerous students the opportunity for a brighter future and enable them to pursue their ambitions of obtaining a college education.
All genders are eligible for the award as long as they have a cumulative unweighted high school/college GPA of 3.0 and live in the United States. The scholarships help students pay for their education at a university or college. All majors are welcome to apply.
Key Information of TASF Scholarship
Study Details
Area of Study
Arts
Business
Computer Science
Engineering
Environmental Science
Humanities
Mathematics
Public Service
Country of Study
United States
Scholarship Details
Intended Level of Study
Undergraduate
TASF Scholarship Timeline
January 2023
Application Opening Date
Applications open on January 1.
April 2023
Submission Deadline
The submission deadline is on April 1.
August 2023
Awards Announcement Date
Winners are announced in August.
Scholarship Eligibility
To be eligible to apply, applicants must meet the following criteria.
Eligible Grade: High School Senior – College Freshman
Maximum Age: Any
Required GPA: 3
Geographic Eligibility: United States
Gender: Any
Race/Ethnicity: Taiwanese
Application Requirements
Here's what you need to submits besides your application.
Financial Information
Grade transcript
Essay
How to ace the TASF Scholarship
1
Participate in leadership activities
On the scholarship application form, you will be asked to mention the three most significant leadership activities you have engaged in, as well as describe your roles and responsibilities. Make sure you take leadership roles in school clubs/organizations, student government, varsity or club sports, and religious or community groups.
2
Emphasize your engagement in community service
If you've engaged in community services such as food banks, homeless shelters, or city events before, make sure to mention it in your application; it will improve your chances. If you still have a few years until you apply, now is the time to get your community service hours in.
3
Review your application before submission
Take your time to review your application before submission to ensure that it is not rejected due to thoughtless errors such as typos, spelling errors, or grammatical mistakes. You can also ask people you trust to help review it.
4
Submit your application before the deadline
Make sure to submit your application before the deadline, as only submissions received prior to the deadline are considered, and unless specifically requested, do not send additional materials such as resumes or newspaper clippings.
How the TASF Scholarship is Judged
Factors such as leadership, academics, and community involvement are considered while evaluating applicants along with Taiwanese ethnicity proof and financial need. Applicants must also be talented as well as involved in their communities.
Why We Love the TASF Scholarship
The scholarship is open to all majors
All majors, including arts, humanities, business, engineering, computer science, environmental science, mathematics, and public service, are eligible for the scholarship.
The scholarship award covers more than tuition
The scholarship award also covers books, supplies, living expenses, and meals in addition to tuition fees.
It favors those who are economically disadvantaged
The objective of TASF is to help economically disadvantaged youth pursue higher education and lay the groundwork for a brighter future.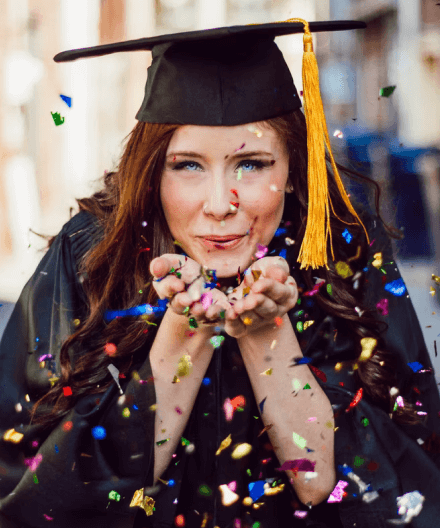 5 Facts About TASF Scholarship
TASF partners with Asian Pacific Community Fund
The foundation is collaborating with the charity Asian Pacific Community Fund to support the success of the Taiwanese American Scholarship Fund.
Minimum of 10 are awarded every year
Every year, at least 10 students benefit from the scholarship awards.
TASF was established to support Taiwanese youth
The beneficiaries are and have always been, Taiwanese youths who desire to further their education.
Applicants must be Taiwanese descendants
Applicants must be direct blood descendants of Taiwanese citizens.
Over 70 youths have benefited
More than 70 youths have benefited from the Taiwanese American Scholarship Fund over the years.