Prince Kūhiō Hawaiian Civic Club Scholarship
4/1/2023
Submission Deadline
Explore Similar Scholarships
The main goal of the Prince Kūhiō Hawaiian Civic Club Scholarship is to promote the educational ascent of the Hawaiian people. In light of this, the program is dedicated to providing scholarship applicants with funding for their two or four years of post-secondary study. Applications from those with Hawaiian ancestry and from Prince Kūhiō Hawaiian Civic Club members or members of their families are given preference. Applicants must be enrolled in or plan to enroll in journalism, education, communications, or Hawaiian studies.
The PKHCC Award sum may only be applied for educational expenses and is worth $1,000. Thesis, research, or major writing assignments, practicums that are part of the academic curriculum and a requirement for graduation, travel necessary for the recipient's educational program, academic conferences, and research reasons are all considered educational purposes.
Funding for recipients, who are enrolled part-time at PKHCC-SF, will not be renewed. On an individual basis, money may still be provided to students who face exceptional circumstances (such as hospitalization, jury duty, military responsibilities, etc.) that force them to enroll part-time or take a leave of absence. The prize cannot be given to a different winner or academic year.
Key Information of Prince Kūhiō Hawaiian Civic Club Scholarship
Study Details
Area of Study
Communications
Education
Hawaiian Language
Journalism
Country of Study
United States
Scholarship Details
Intended Level of Study
Undergraduate
Prince Kūhiō Hawaiian Civic Club Scholarship Timeline
December 2022
Application Opening Date
Applications open on December 1.
April 2023
Submission Deadline
The submission deadline is on April 4.
Scholarship Eligibility
To be eligible to apply, applicants must meet the following criteria.
Eligible Grade: High School Senior – Undergraduate
Maximum Age: Any
Required GPA: 2.5
Geographic Eligibility: Hawaii
Gender: Any
Race/Ethnicity: Native Hawaiian
Application Requirements
Here's what you need to submits besides your application.
Essay
Grade transcript
Present Work Experiences
School Verification
Short Answers
How to ace the Prince Kūhiō Hawaiian Civic Club Scholarship
1
Start the application process right away
You should start the application process as soon as possible. This will allow you enough time to acquire all necessary documents, complete all forms and work on your essay. Have everything organized and planned to avoid any last-minute complications.
2
Essay objective and review
Your essay is your voice and the complete picture of your character, ambitions, and abilities. Ensure you capture your pursuit of a degree but make it concise and interesting. Tell the judges your story and what you hope to achieve. Stay focused and get a second or third eye review from your mentor or instructor.
3
Keep your grades up
Academic excellence is always an attractive feature of any scholarship. Maintain above-average grades. Those, who have higher GPAs, stand a better chance. Keep a good record to qualify for any scholarship. Grades will indicate how dedicated and serious you are and will make you stand out amongst other applicants.
4
Get involved in your community
Equally important is your community service and involvement. Make careful to choose the experiences for your application that best demonstrate your leadership and volunteerism. If
you still have a few years until you want to apply for the scholarship, think about looking for honors and leadership positions in extracurricular activities that show your capacity for initiative and leadership.
How the Prince Kūhiō Hawaiian Civic Club Scholarship is Judged
Applications are assessed based on academic prowess, volunteer work, motivational essay responses, academic excellence, and school verifications.
Why We Love the Prince Kūhiō Hawaiian Civic Club Scholarship
It is renewable for subsequent years
Each year, recipients must submit a new application and satisfy all criteria for eligibility. Winners of this program can have their entire degree program covered.
Provides career guidance and mentoring
A career mentor and/or academic advisor who is associated with PKHCC-SF are made available to each participant. The selection of a mentor or mentors will be facilitated by the scholarship chair.
Planned award presentations for winners
The prize distribution is presented to recipients at the award ceremony. Disbursement of the award will only be permitted outside of the award ceremony under exceptional circumstances and with the previous consent of the Scholarship Chair.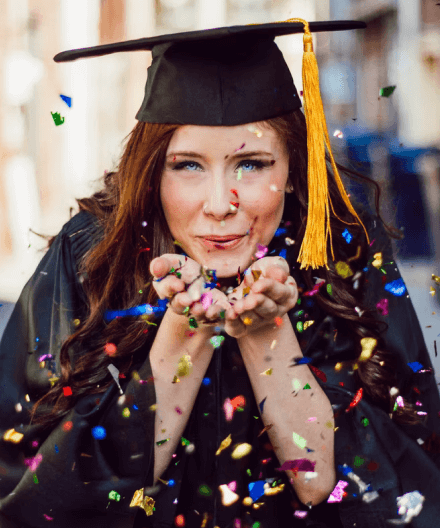 5 Facts About Prince Kūhiō Hawaiian Civic Club Scholarship
Requires mandatory repayment upon failing Ts&Cs
If PKHCC-SF determines that the recipient has not complied with the terms and conditions of the award, it reserves the right to request a repayment of awarded funds or cancel/suspend awards.
Scholarships only available to students within Hawaii
The scholarship is only available to Native Hawaiian students who are legal Hawaii residents, are at least 18 years old at the time of application, and plan to enroll in college.
Scholarship only caters to journalism-related fields
To be eligible, applicants must be enrolled or planning to enroll in journalism, education, communications, or Hawaiian studies program at one of Hawaii's colleges.
It honors Prince Jonah Kūhiō Kalaniʻanaole
PKHCC is a civic organization that has a mission to honor and perpetuate the legacy of Prince Jonah Kūhiō Kalaniʻanaole.
The award is taxable
If the candidate lives in the United States or abroad, the Prince Kūhiō Hawaiian Civic Club-Scholarship Fund (PKHCC-SF) may require the submission of a completed IRS form 4506-T Request for Transcript of Tax Form in order to verify the applicant's financial information.