Preserving Our Future Scholarship
8/28/2023
Submission Deadline
Explore Similar Scholarships
College Major:
Location:
Grade Level:
D-Tek Bee Removal is an all-around service and bee control company dedicated to the preservation of the bee population. They founded the Preserving Our Future Scholarship to support motivated students who are passionate about environmentalism and preserving the bee population.
The Preserving Our Future Scholarship award is valued at $1,000 to students who demonstrate potential and passion for bees. If the recipient of an award does not claim the scholarship within two weeks of the announcement, the award will be considered forfeited and given to another student.
This opportunity is open to students planning their undergraduate or graduate degrees. Applicants must write an essay of 700 words or more about the problems that need to be solved for the world's bee population to thrive. All essays submitted become the property of D-Tek Live Bee Removal and may be posted on their blog or other places.
Key Information of Preserving Our Future Scholarship
Study Details
Area of Study
Environment
Country of Study
United States
Scholarship Details
Intended Level of Study
Undergraduate
Postgraduate
Preserving Our Future Scholarship Timeline
January 2023
Application Opening Date
Applications open on January 1.
August 2023
Submission Deadline
The submission deadline is on August 28.
September 2023
Awards Announcement Date
The winner is announced on September 30.
Scholarship Eligibility
To be eligible to apply, applicants must meet the following criteria.
Eligible Grade: Undergraduate – Doctorate
Maximum Age: Any
Required GPA: Any
Geographic Eligibility: United States
Gender: Any
Race/Ethnicity: Any
Application Requirements
Here's what you need to submits besides your application.
How to ace the Preserving Our Future Scholarship
1
Show your passion for bees
D-Tek Bee Removal is looking for candidates who are passionate about conserving the bee population because bees are essential to the global ecosystem. In order to persuade them, you need to show them your real concern for bees and the environment in general.
2
Have your application reviewed
Working hard on your application is important but it is not sufficient if you want to submit an outstanding winning application. To submit a winning application, you must have it reviewed by someone else so that they can provide you with any necessary advice or point out any errors you may have overlooked.
3
Respond effectively to the essay prompt
You will be required to write a 700-word essay explaining the bee population's issues and why you believe their survival is critical to a better future. Spend time researching the topic thoroughly so that you can respond to the essay prompt effectively and with relevant information.
4
Stand out from the crowd
While writing the essay, discuss some of your aims, previous work, and how it relates to preserving the environment and bee population. This will show the scholarship committee that you are an aspiring future environmentalist who takes initiative and commitment to your work.
How the Preserving Our Future Scholarship is Judged
Applicants are judged on a 700+ word article they submit on the scholarship website as an application.
Why We Love the Preserving Our Future Scholarship
It is open to all
This program is open to all students of all races, ethnicities, religions, and genders as long as requirements are met.
No minimum GPA
Since there is no minimum GPA requirement, the key criterion for evaluation is the 700+ word article that applicants submit. It is the only requirement for this program which makes it very much attainable if you have it in you.
You get support from environmentalists
D-Tek Live Bee Removal is an organization dedicated to preserving the bee population and the environment at large.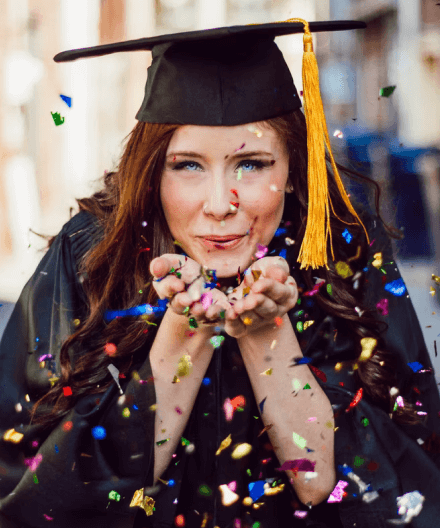 5 Facts About Preserving Our Future Scholarship
Scholarships are awarded annually
The Preserving Our Future Scholarship is awarded once a year.
You lose ownership of essays submitted
All essay contributions become the property of D-Tek Bee Removal and may be placed on their blog or other external resources.
Recipients must claim award within two weeks
The scholarship recipients must claim their awards within two weeks of being contacted, otherwise, the prize will be forfeited and given to another student.
Applicants need not demonstrate financial need
Applicants for this scholarship do not need to demonstrate financial need in order to be eligible.
No demographic restrictions
Applicants of all races and genders may apply.