Arizona Council Sunshine Fund Scholarship
2/1/2023
Submission Deadline
Explore Similar Scholarships
Location:
Grade Level:
Epsilon Sigma Alpha (ESA) Foundation believes that the best way to make a difference in the world is to encourage youth to continue their education and take part in humanitarian activities. Therefore, ESA offers the Arizona Council Sunshine Fund Scholarship to offer financial support to undergraduate and graduate students in Arizona.
The Arizona Council Sunshine Fund Scholarship is valued at $1,500 and is offered annually to one deserving student. The foundation awards the scholarship based on academic abilities, service, and leadership. Eligibility is restricted to the U.S and international students who reside in Arizona.
Applicants must submit an essay, recommendation letter, and official transcripts along with their online application, which costs $5. This minimum fee is a means to give back to society and help fund other scholarship programs at ESA. The Arizona Council Sunshine Fund Scholarship was put in place to help undergraduate students in Arizona successfully graduate.
Key Information of Arizona Council Sunshine Fund Scholarship
Study Details
Country of Study
United States
Scholarship Details
Intended Level of Study
Undergraduate
Arizona Council Sunshine Fund Scholarship Timeline
September 2022
Application Opening Date
Applications open on September 1.
February 1, 2023
Application Deadline
Submissions close in February the following year.
June 2023
Awards Announcement Date
The scholarship recipient will be announced in June.
Scholarship Eligibility
To be eligible to apply, applicants must meet the following criteria.
Eligible Grade: Undergraduate
Maximum Age: Any
Required GPA: 3
Geographic Eligibility: Arizona
Gender: Any
Race/Ethnicity: Any
Application Requirements
Here's what you need to submits besides your application.
Grade transcript
Essay
Recommendation letters
How to ace the Arizona Council Sunshine Fund Scholarship
1
Emphasize academic achievements
You will be judged mainly on your academic abilities. Draw attention to your GPA and mention any award you have received. Achieving higher grades will put you above others in any scholarship program you apply for so always keep your grades up.
2
Mention community service
Describe any community service positions you have held. Focus on leadership activities you took and how impactful your role was. In your essay highlight the importance of volunteer work to you, and seek to join any community service project before you apply if you haven't.
3
Read the instructions
Ask someone who knows you best like an instructor, mentor, employer, or teacher to write you a letter of recommendation. Those, who know you best, can speak best to your abilities, skills, and work ethics.
4
Review your application
Read through your application and essay multiple times before submission. Avoid using informal language.
How the Arizona Council Sunshine Fund Scholarship is Judged
The judging criteria are based on academic abilities above 3.0 GPA, involvement in community service, and leadership skills.
Why We Love the Arizona Council Sunshine Fund Scholarship
Open to all majors
This scholarship program is open to all majors and not restricted to some. Applicants can pursue this program to help fund their degree program.
Membership is not required
This program requires no membership for Epsilon Sigma Alpha Foundation and is open to all eligible applicants without discrimination against gender, race, ethnicity, etc.
The scholarship has minimal application requirements
Requirements are minimal for this program and easily attained. Transcripts, short essays, and recommendation letters are all that are required.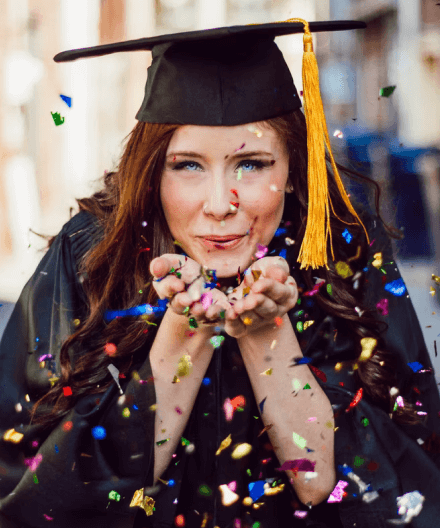 5 Facts About Arizona Council Sunshine Fund Scholarship
The scholarship was created in 2013
The first Arizona Council Sunshine Fund Scholarship was awarded in 2014, a year after it was founded.
Financial need is required
You must show proof of financial need.
The scholarship is not renewable
Arizona Council Sunshine Fund Scholarship is a one-time opportunity.
Epsilon Sigma Alpha Foundation was founded in 1971
The foundation is a nonprofit, tax-exempt organization supporting service, leadership, and philanthropic programs for more than 50 years.
The foundation is funded by members
The Epsilon Sigma Alpha (ESA) Foundation and all of its programs, including Epsilon Sigma Alpha International, are supported by contributions from members.