PPG Fellowship Wisconsin
9/5/2023
Submission Deadline
Explore Similar Scholarships
College Major:
Location:
Grade Level:
The PPG Fellowship Wisconsin was created to support chemical and biological engineering or materials science and engineering research and service and underrepresented M.S. or Ph.D. students within the field. The fellowship was formed through a partnership between PPG Industries, Inc and the College of Engineering at UW-Madison.
University of Wisconsin – Madison is a public university founded when Wisconsin achieved statehood in 1848. The school is organized into 20 schools and colleges and remains the oldest and largest public university in the state. PPG is a Fortune 500 company that manufactures paints, coatings, and other materials.
Up to four applicants will emerge as recipients of the College of Engineering's PPG Graduate Fellowship with a $12,500- award. This will help support the student's research and other responsibilities. Applicants must provide their resumes, project description, and personal statement along with their applications.
Key Information of PPG Fellowship Wisconsin
Study Details
Area of Study
Engineering
Country of Study
United States
Specific Schools
University of Wisconsin, Madison
PPG Fellowship Wisconsin Timeline
August 2023
Application Opening Date
Applications open on August 22.
September 2023
Submission Deadline
The submission deadline is on September 5.
Scholarship Eligibility
To be eligible to apply, applicants must meet the following criteria.
Eligible Grade: Graduate – Doctorate
Maximum Age: Any
Required GPA: Any
Geographic Eligibility: Wisconsin
Gender: Any
Race/Ethnicity: Any
Application Requirements
Here's what you need to submits besides your application.
Essay
Portfolio
Present Work Experiences
How to ace the PPG Fellowship Wisconsin
1
Log in to the scholarship hub
Students of the institution can access the fellowship through the Wisconsin Scholarship Hub (WiSH). All you need to access the PPG Fellowship Wisconsin program is your NetID and password.
2
Submit an updated résumé
Update your CV with all the relevant data, including your experience, research, academic details, and qualifications. Save the CV as a PDF before uploading.
3
Attach your statement of research and engagement
This is where you need to demonstrate how your research contributes to society and end-users. Write for a generalist audience but clearly define the nature and scope of the project and the broader relevance/impact. This statement should be written on just a page.
4
Show yourself as an active community member
Within the same statement above, describe how, as a graduate student, you have engaged in the College of Engineering at UW-Madison or any other broader community. You can list activities such as organization membership/leadership, outreach events, serving on committees, mentorship programs, etc.
How the PPG Fellowship Wisconsin is Judged
The selection committee will look at an applicant's academic record, ability to demonstrate an interest in scholarly research, interest in community service, and evidence of strong leadership qualities.
Why We Love the PPG Fellowship Wisconsin
All funds are not directed towards research
The scholarship is disbursed so that $7,500 goes towards the recipient's research while $5000 can be used to sort personal needs.
The funds support professionals from underrepresented groups
The fellowship provides support to underrepresented (gender, race, or ethnicity) in Chemical & Biological Engineering (CBE) or Materials Science and Engineering (MSE).
Up to four awardees are selected
The selection committee sometimes awards up to four candidates with the $12,500 award.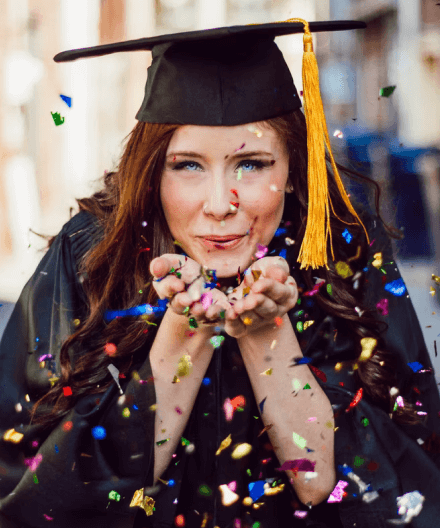 5 Facts about the PPG Fellowship Wisconsin
First winners
Jing Yao Chen and Wei Wei were the first recipients of the University of Wisconsin – Madison's College of Engineering's PPG Graduate Fellowship.
Membership requirement
Applicants for the College of Engineering's PPG Graduate Fellowship must be members of the Graduate Engineering Research Scholars (GERS) Program.
Applicants must be residents of the country
Intending applicants for the PPG fellowship are expected to be U.S. citizens or permanent residents.
When award decisions are communicated
Winners of the award are usually contacted within the second week of September. This is typically right after the deadline ends.
Late submissions may not be considered
Interested fellows should submit their applications on or before the deadline. Late entries by fellows may not be considered for the award.