PFDW Memorial Scholarship
4/1/2023
Submission Deadline
Explore Similar Scholarships
Location:
Grade Level:
Democracy cannot be fully practiced without the inclusion of women in politics. The presence of women has to be felt in all areas of government – this is what the Pennsylvania Federation of Democratic Women (PFDW) strives to achieve since its inception in 1927. Additionally, the organization offers financial opportunities to its members and their children.
Every year, the Pennsylvania Federation of Democratic Women provides the PFDW Memorial Scholarship to outstanding Pennsylvania female students who are in their sophomore or junior year at a recognized four-year college or university in the United States. The scholarship is for undergraduate studies only.
An award amount of $1,000 will be given to the winner. This award amount will cover a part of the recipient's tuition at their college or university.
Key Information of PFDW Memorial Scholarship
Study Details
Country of Study
United States
Scholarship Details
Intended Level of Study
Undergraduate
PFDW Memorial Scholarship Timeline
February 2023
Application Opening Date
Applications open on February 1.
April 2023
Submission Deadline
The submission deadline is on April 1.
July 2023
Awards Announcement Date
Winners are announced in July.
Scholarship Eligibility
To be eligible to apply, applicants must meet the following criteria.
Eligible Grade: Undergraduate
Maximum Age: Any
Required GPA: Any
Geographic Eligibility: Pennsylvania
Gender: Women
Race/Ethnicity: Any
Application Requirements
Here's what you need to submits besides your application.
Grade transcript
Essay
Recommendation letters
How to ace the PFDW Memorial Scholarship
1
Register first as a Democratic voter
If you ever dream of applying for or winning the scholarship, you must first register as a voter with the Democratic Party. Your registration will certify your membership status, thus increasing your chances of winning the scholarship.
2
Prepare your application on time
Once you meet all the requirements for the scholarship, gather your documents and apply immediately. Remember that the scholarship is offered to a maximum of three students per year, therefore it is highly competitive. So, do not delay in applying on time.
3
Attach your school acceptance letter
The scholarship is designed for female students in their sophomore year. Your enrollment bears the year you were admitted into your institution. Attaching the enrollment letter will show that you are a sophomore and eligible for the scholarship.
4
Get a reference letter from a PDFW club
Two reference letters are required for the scholarship application. You can get one reference from your academic advisor or faculty staff but make sure that you get the second reference from a PDFW club or member. A reference letter on the letterhead of a PDFW club will show the scholarship committee that you are an active and dedicated member. Consequently, the committee will give your application more consideration.
How the PFDW Memorial Scholarship is Judged
Applications are evaluated based on academic record, compelling essays, and recommendation letters.
Why We Love the PFDW Memorial Scholarship
It covers any area of study
While some scholarships are designed for specific fields of study, the PFDW Memorial Scholarship is available for any area of study. It allows more support to undergraduate female students in any field of study.
Awards are applied to any school
The scholarship award can be used for studies in any four-year college or university across the United States. The program values the importance of higher education.
It is available to any race and age
The scholarship is offered to female students of any age irrespective of their race and color. It presents equality among all easing access to higher education with less financial constraints.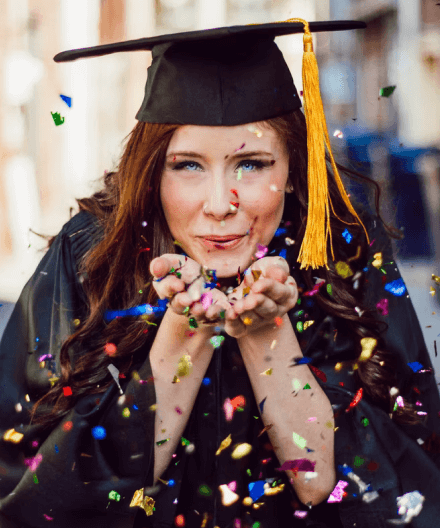 5 Facts About PFDW Memorial Scholarship
No specific GPA is required
Application for the scholarship does not require any specific minimum GPA.
Empowering women
The PFDW aims to elect Democratic women into government and advance women's involvement in both the public and private sectors.
Submit a one-page essay
Applicants will write a one-page essay explaining their need for the scholarship award, their professional goals, their family's involvement in the Democratic Party, and their activities in the party.
The award is non-renewable
A recipient cannot renew the award as it is only available for students in sophomore year.
Applicants must be affiliated with Democratic Party
Applicants must be working with the Democratic party or related to its members to qualify for this scholarship.