National Rice Month Scholarship Contest
$2,000–$5,000
Award Amount
10/31/2022
Submission Deadline
Explore Similar Scholarships
Grade Level:
September is National Rice Month, a time to commemorate the harvest of the small but mighty grain that has captured the hearts and stomachs of Americans for more than 300 years. Family farms in six states grow nearly 85% of the rice consumed in the United States, including Arkansas, California, Louisiana, Mississippi, Missouri, and Texas. That's a fun fact that not many people know about.
The National Rice Month Scholarship Video Contest allows graduating high school students from one of the six rice-growing states to tell a story about American rice. Create a video or animation that in three minutes or less will shine a light on this versatile, tasty, home-grown grain. Educate, entertain, and explain why rice is special to you, your state, or the world.
The scholarship is sponsored by USA Rice and the American Commodity Company. USA Rice represents all aspects of rice production in the United States, including farmers, millers, researchers, marketers, packagers, and shippers. American Commodity Company (ACC) is a full-service handler and marketer of milled and paddy rice, including all major commercial varieties of California short and medium-grain rice.
Key Information of National Rice Month Scholarship Contest
Study Details
Country of Study
United States
Scholarship Details
Intended Level of Study
Undergraduate
Vocational/Technical School
Award Amount
$2,000–$5,000
National Rice Month Scholarship Contest Timeline
August 2022
Application Opening Date
Applications open on August 1.
October 2022
Submission Deadline
The submission deadline is on October 31.
November 23, 2022
Awards Announcement Date
Winners are announced on November 23.
Scholarship Eligibility
To be eligible to apply, applicants must meet the following criteria.
Eligible Grade: High School Senior
Maximum Age: Any
Required GPA: Any
Geographic Eligibility: Arkansas, California, Louisiana, Mississippi, Missouri, Texas
Gender: Any
Race/Ethnicity:
Application Requirements
Here's what you need to submits besides your application.
Video Submission
School Verification
How to ace the National Rice Month Scholarship Contest
1
Do plenty of research
Start with the U.S. Rice 101 page on the scholarship website to help you create accurate content for your video. Then expand your research by talking to farm families and visiting rice farms in your state. Gather all information and draft your script. The more you learn, the more options you will have.
2
Make your story compelling
Get some inspiration and ideas from past winning videos and some other commercials or educational videos you may find online. Think about the videos, shows, and teachers you find engaging. Footage must reflect on your script. Remember you need it to be educational and entertaining at the same time.
3
Think outside the box
Use a distinct approach that provides a new perspective. Make sure to use a good camera to bring out your creativity. It need not be sophisticated or professional, all it takes is that you hit the brief. Your focal point or your topic of discussion should be creative and rarely touched before.
4
Plan and prepare
Allow yourself plenty of time to plan, prepare, practice, create, edit, and upload your video. Think about your whole video, brainstorm ideas, and take notes as you prepare to begin filming. Scripting and storyboarding can help you as you shoot and edit your video.
How the National Rice Month Scholarship Contest is Judged
The USA Rice Federation will evaluate entries based on their creativity, quality, and effectiveness in telling a story about rice grown in the United States. Applicants must be able to provide proof of their education.
Why We Love the National Rice Month Scholarship Contest
No discrimination
The program is open to all students as long as they meet the scholarship requirements. The foundation supports equality and diversity with no discrimination against gender, race, ethnicity, religion, etc.
Values the importance of higher education
The contest encourages high school students to pursue undergraduate degree programs in the fields they desire. It aids them to reach higher goals in life. With the handsome awards on offer, the U.S Rice Federation gives an initial push to youth to get enrolled in colleges and universities with lessen the financial burden.
It promotes students' creative thinking
Unlike most scholarships that require a lot of data gathering, documents, and test scores, the National Rice Month Scholarship Contest allows contestants to be creative and have fun on a project that is set to grant them an educational scholarship and help them pursue their dreams. It brings out the creativity in them as they have to think outside the box.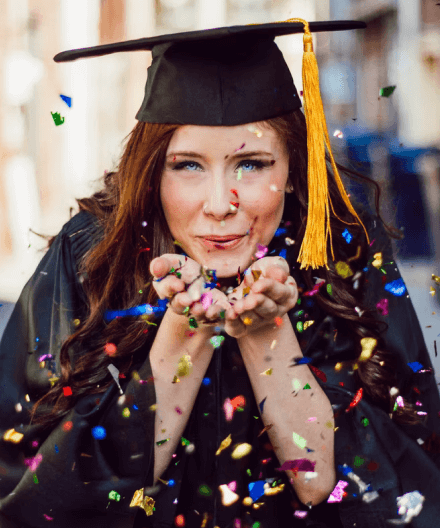 5 Facts About The National Rice Month Scholarship Contest
School verification required
Before funds are administered to the winner's school, proof of enrollment in an accredited college or university, or qualifying trade school or program, is verified.
Previous scholarship winners cannot apply
Previous National Rice Month Scholarship winners are not eligible to apply.
Three prizes totaling $10,000 are awarded yearly
Scholarships totaling $10,000 are awarded: the third-place winner receives $2,000, the second-place winner receives $3,000, and the grand prize winner receives $5,000.
Children of board members are not eligible
Children of members or anyone affiliated with the USA Rice Federation, including council, farmers, Millers' Association, Merchants' Association board members, as well as the American Commodity Company (ACC), are not eligible.
No entries will be returned
All entries, including all promotional and advertising rights, become the property of the USA Rice Federation and will not be returned.