Pennsylvania Society of Tax & Accounting Professionals' scholarship
$2,000–$3,000
Award Amount
10/31/2022
Submission Deadline
Explore Similar Scholarships
College Major:
Location:
Grade Level:
The Pennsylvania Society of Tax & Accounting Professionals is a professional member-driven organization that provides education, information, tools, and resources to its members across the state. The PSTAP administers the Robert T. Zalenski Memorial Scholarship. The scholarship is awarded to three students to offset the cost of their education and related expenses.
Applicants must be undergraduate accounting majors enrolled full-time at a Pennsylvania college or university. Students must have completed a minimum of 60 credit hours to be considered. Applicants must have a minimum overall G.P.A. of 3.0 to be eligible for the scholarship.
Applicants must fill out the application form and send it to the PSTAP address before the deadline. The application form must be accompanied by an official or unofficial transcript to qualify for the scholarship. The PSTAP will award three successful applicants a one-time award of $3,000 for the winner, and two additional scholarships of $2,000.
Key Information of Pennsylvania Society of Tax & Accounting Professionals' scholarship
Study Details
Country of Study
United States
Scholarship Details
Intended Level of Study
Undergraduate
Award Amount
$2,000–$3,000
Pennsylvania Society of Tax & Accounting Professionals' scholarship Timeline
August 2022
Application Opening Date
Applications open on August 1.
October 2022
Submission Deadline
The submission deadline is October 31.
December 2022
Awards Announcement Date
Winners are announced in December.
Scholarship Eligibility
To be eligible to apply, applicants must meet the following criteria.
Eligible Grade: Undergraduate
Maximum Age: Any
Required GPA: 3
Geographic Eligibility: Pennsylvania
Gender: Any
Race/Ethnicity:
Application Requirements
Here's what you need to submits besides your application.
Grade transcript
Recommendation letters
How to ace the Pennsylvania Society of Tax & Accounting Professionals' scholarship
1
Answer all questions in the application form
The PSTAP Scholarship is very competitive. The society advises students to answer all questions on the form. Failure to answer a question may be a basis for disqualification. Make sure your form is signed before submitting your application.
2
Highlight your academic achievement
The scholarship is awarded to students with proven high academic merit. In your application, attach any academic awards and honors you have received, your school transcripts, and a recommendation endorsing your academic prowess.
3
Submit your application on time
Because of the competitive nature of the scholarship, make sure you submit your application on time. Prepare all your documents and necessary information before the application opening to improve your chances of an award.
4
Determine your career goals
Before making your application, make sure you plan your path after completing your degree. Reach out to a professional for assistance and take up internships to expose yourself to career opportunities.
How the Pennsylvania Society of Tax & Accounting Professionals' scholarship is Judged
Applications are evaluated based on academic merit and on extracurricular activities where leadership is demonstrated. Financial need is also considered.
Why We Love the Pennsylvania Society of Tax & Accounting Professionals' scholarship
Funds are not restricted to tuition expenses
The scholarship funds can be used for tuition, housing, books, or related expenses. This program eases the financial constraints on students and helps them focus on their studies and reach their goals.
Full-time students get free PSTAP membership
Full-time students get to join the PSTAP and are exempted from the $199 membership dues. This membership opens up many career opportunities and networks.
Student members eligible for subsidized education opportunities
All student members are eligible for a substantial discount on the Becker CPA Review Course, allowing more access to education and the betterment of their careers in the future.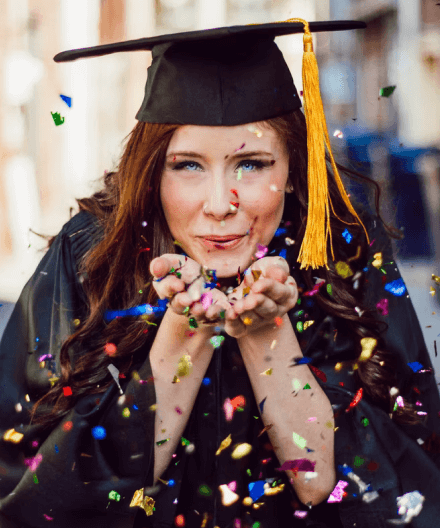 5 Facts About Pennsylvania Society of Tax & Accounting Professionals Scholarship
The PSTAP is over 70 years old
The PSTAP was originally founded in 1946 as the Pennsylvania Society of Public Accountants (PSPA).
The PSTAP has over 1,900 members
Membership of the PSTAP comprises tax and accounting professionals in nine chapters across Pennsylvania.
Financial need is considered
Financial need is considered for this program yet it is not a determinant.
Non-renewable
It is a one-time award and cannot be renewed.
Applicable only to Pennsylvania schools
It is for undergraduate students enrolled in Pennsylvania colleges and universities only.