Pennsylvania Engineering Foundation (PEF) Scholarship
5/31/2023
Submission Deadline
Explore Similar Scholarships
College Major:
Location:
Grade Level:
The National Society of Professional Engineers (NSPE) and the Pennsylvania Society of Professional Engineers (PSPE) collaborated to establish the organization as a way to bring together people who value and advance engineering licensure, education, and professional development. In this bid, the Pennsylvania Society of Professional Engineers offers the (PEF) Scholarship to high school seniors.
The $1,000 scholarship is offered each year to five graduating high school seniors who will be beginning their first year of college. All accepted applications are sent to the applicant's guidance counselor or principal for certification.
The (PSPE) foundation oversees both Pennsylvania match counts and scholarships which provide academically gifted individuals with essential learning experiences, problem-solving abilities, and other essentials for a prosperous engineering career. The foundation's other purposes include helping its members with resources, advancing their careers, and defending the high standards of the industry.
Key Information of Pennsylvania Engineering Foundation (PEF) Scholarship
Study Details
Area of Study
Engineering
Country of Study
United States
Scholarship Details
Intended Level of Study
Undergraduate
Pennsylvania Engineering Foundation (PEF) Scholarship Timeline
March 2023
Application Opening Date
Applications usually open on March 1.
May 2023
Submission Deadline
The submission deadline is on May 31.
June 2023
Awards Announcement Date
Winners are announced on June 30.
Scholarship Eligibility
To be eligible to apply, applicants must meet the following criteria.
Eligible Grade: High School Senior
Maximum Age: Any
Required GPA: Any
Geographic Eligibility: Pennsylvania
Gender: Any
Race/Ethnicity: Any
Application Requirements
Here's what you need to submits besides your application.
Grade transcript
Short Answers
Standardized Test Scores
How to ace the Pennsylvania Engineering Foundation (PEF) Scholarship
1
Make a note of your academic achievements
Test results from the SAT, ACT, GRE, GPA, and other exams are taken into consideration by the scholarship selection committee. So if you're considering applying for the scholarship, it's crucial to work toward academic success. Additionally, mention any academic accomplishments you have made in your application so they can stand out.
2
Use short answers to your advantage
In these sections, you must discuss three things: a difficulty you overcame to get where you are now; your educational objectives and how this scholarship will assist you in achieving them; and how your education will benefit the community. These parts are your chance to tell your narrative and show the readers how a scholarship would support your specified academic and career objectives.
3
Sell yourself in your application
It may seem apparent, but just as in exams, if you don't complete the requirements, your application will be denied. As a result, take the time to read through each challenge and express yourself as fully as you can. Prioritize the pursuit of endeavors and encounters that highlight your skills, interests, aptitude for leadership, and moral character.
4
Before submitting your application, examine it
This will help you see any problems or missing information in the application. It will also assist you in identifying any issues or missing data in the application. Make sure all of the submission requirements are submitted and that your application is well-written to avoid being rejected.
How the Pennsylvania Engineering Foundation (PEF) Scholarship is Judged
The PEF Scholarship Review Committee evaluates candidates based on their submitted grade transcripts, short answers, and test scores.
Why We Love the Pennsylvania Engineering Foundation (PEF) Scholarship
Ease of application
You don't have to submit a lengthy application or the greatest essay to get considered. The scholarship application only requires your academic credentials and your background information.
Any high school senior is eligible
Any high school senior, pursuing a program in engineering and enrolling in college for the first time in the fall semester, is eligible to apply.
Only Pennsylvania residents are eligible
Candidates must be enrolled in an engineering program in Pennsylvania that has received ABET accreditation and have a permanent Pennsylvania address to be eligible for the award.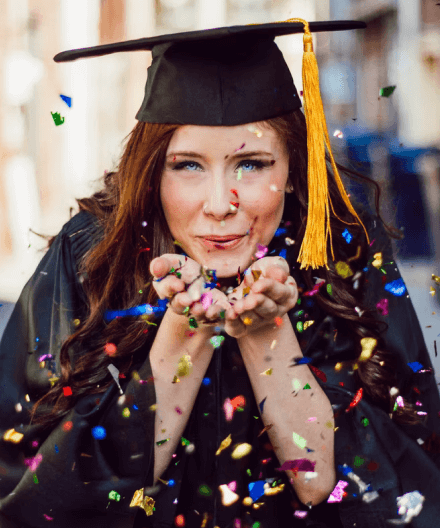 5 Facts about the Pennsylvania Engineering Foundation
The Foundation coordinates MATHCOUNTS competitions
The state MATHCOUNTS competition has been organized by the Pennsylvania Engineering Foundation for more than 35 years.
Personal contributions aid in funding
With the help of individual donations, PEF continues to provide academically gifted children with crucial learning experiences and help them improve their problem-solving abilities, which are essential for a successful engineer.
MATHCOUNTS programs are member supported
Members of the Pennsylvania Society of Professional Engineers, business sponsors, and non-profit funding through contributions to the Pennsylvania Engineering Foundation generously support the state MATHCOUNTS program.
PSPE chapters offer a variety of services
The chapters of PSPE provide members with several options for continuing education, active advocacy work at the state level, and networking with other professionals.
The foundation has several committees
These committees help PSPE promote creative initiatives centered on qualified practice, brand recognition, engagement, sustainability, and sustainability.