LAGRANT Foundation Undergraduate Scholarships
2/28/2023
Submission Deadline
Explore Similar Scholarships
The LAGRANT Foundation sponsors the LAGRANT Foundation Undergraduate Scholarships. The group was founded as a non-profit to address the lack of diversity in the disciplines of advertising, marketing, and public relations. TLF offers African American/Black, American Indian/Native American, Asian American/Pacific Islander, and Hispanic/Latino undergraduate and graduate students scholarships, career development courses, professional development, mentorships, and internships.
The Undergraduate Scholarship program offers $2,500 to the winners.
Scholarship winners will travel to New York City to engage in career-building activities such as a welcome dinner with a keynote speaker and three-day-long career and professional development workshops.
Key Information of LAGRANT Foundation Undergraduate Scholarships
Study Details
Area of Study
Advertising
Marketing
Public Relations
Country of Study
United States
Scholarship Details
Intended Level of Study
Undergraduate
LAGRANT Foundation Undergraduate Scholarships Timeline
January 1, 2023
Application Open Date
The call for application is made on this date.
January 14, 2023
Extra Point Deadline
Scholarship applications submitted by this deadline get ten extra points.
February 28, 2023
Application Submission Deadline
Application for the scholarship officially closes on this day.
April 2023
Award Announcement Date
The sponsors announce the winners around April. Check the website close to the date for confirmation.
May 15-18, 2023
Trip Date
Scholarship winners go on a trip to New York.
Scholarship Eligibility
To be eligible to apply, applicants must meet the following criteria.
Eligible Grade: Undergraduate
Maximum Age: Any
Required GPA: 3
Geographic Eligibility: United States
Gender: Any
Race/Ethnicity: Alaskan Native, Asian American, Black, Hispanic, Native North American, Pacific Islander
Application Requirements
Here's what you need to submits besides your application.
Recommendation letters
Grade transcript
Short Answers
Essay
How to ace the LAGRANT Foundation Undergraduate Scholarships
1
Keep track of application materials
So many documents are involved in the application. We advise you use a journal or notebook to track the readiness of these documents. Also, note that you must collate all application papers and save them into one PDF file before uploading and submitting them online.
2
Ensure you meet all the set criterias
Not meeting a scholarship set criteria means automatic disqualification. So we advise you to go through the requirements and ensure you ticked all the boxes before dedicating your time to the application.
3
For proofreading, use grammar check software
A flawless essay should be error-free. After you've finished writing your essay, use grammar check software to ensure it's free of errors. Although some of the software is expensive, Google can help you find free alternatives.
4
Contact your referees early
By making early contact with your referee, you eliminate the possibility of late submission. It gives them time to write a good recommendation for you. Ensure it is on official letterhead and duly signed.
How the LAGRANT Foundation Undergraduate Scholarships is Judged
The scholarship committee considers academic achievement, intellectual talents, leadership, and character.
Why We Love the LAGRANT Foundation Undergraduate Scholarships
So many recipients
The scholarship awards up to thirty undergraduate students. The number is relatively high compared to other scholarships, and we love it.
Promotes public relations, marketing, and advertising
The scholarship is specifically for undergraduates in public relations, marketing, or advertising.
Focused on increasing diversity
The scholarship is specifically designed to increase the number of BIPOC women in public relations and communications.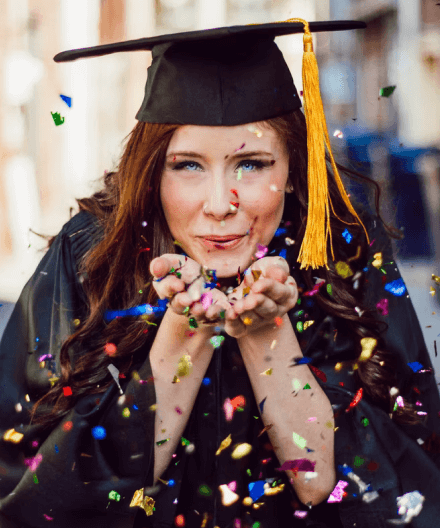 5 Facts About the LAGRANT Foundation Undergraduate Scholarships
Graduate scholarship awarded
The LAGRANT Foundation also awards 20 scholarships to those undergoing their graduate studies.
Over $2.9 million awarded
Since its works began, The LAGRANT Foundation has awarded $2.9 million in scholarship funds.
703 scholarships awarded
Since its inception, 703 scholars have benefitted from The LAGRANT Foundation.
The LAGRANT Foundation has sponsors
The LAGRANT Foundation has many big-name donors like Google, Microsoft, IBM, Cocacola, Amazon, P&G, HP, Twitter, and so on.
Provides professional guidance
Asides from the scholarship funds and a trip to New York, winners must commit to keeping in touch with TLF for a year to obtain professional assistance and academic support.