Parsons Brinckerhoff-Jim Lammie Scholarship
$6,000–$10,000
Award Amount
6/20/2023
Submission Deadline
Explore Similar Scholarships
College Major:
Location:
Grade Level:
The Parsons Brinckerhoff-Jim Lammie Scholarship is an initiative of the American Public Transportation Foundation (APTF). APTF aims to attract and encourage more individuals to take up a career in the public transportation engineering industry. This scholarship is one of the approaches used by the Foundation to achieve this objective.
The scholarship is open to college students or transit professionals seeking to pursue or advance a career in the public transportation sector. While applicants are responsible for submitting their applications, they must also be sponsored by an American Public Transportation Association (APTA) member organization. Additionally, they should be enrolled in an accredited post-secondary education institution in the U.S. and score a grade point average (GPA) of at least 2.0.
The winning scholarship entry is awarded a cash prize ranging from $6,000 to $10,000. This award covers the entire academic year and can be used for tuition and other education-related expenses. Additionally, winners and their achievements are periodically recognized on the Scholarship page, which can be a significant boost to their industry profiles.
Key Information of Parsons Brinckerhoff-Jim Lammie Scholarship
Study Details
Area of Study
Public Transportation Engineering
Country of Study
United States
Scholarship Details
Intended Level of Study
Undergraduate
Postgraduate
Doctorate
Award Amount
$6,000–$10,000
Parsons Brinckerhoff-Jim Lammie Scholarship Timeline
April 1, 2023
Application Opening Date
The scholarship application officially opens on April 1.
June 20, 2023
Submission Deadline
All applications should be submitted by June 20.
August 2023
Awards Announcement Date
Winners are announced in August.
Scholarship Eligibility
To be eligible to apply, applicants must meet the following criteria.
Eligible Grade: High School Senior – Postgraduate
Maximum Age: Any
Required GPA: 3
Geographic Eligibility: United States
Gender: Any
Race/Ethnicity: Any
Application Requirements
Here's what you need to submits besides your application.
Essay
Recommendation letters
Financial Information
Grade transcript
How to ace the Parsons Brinckerhoff-Jim Lammie Scholarship
1
Select your references carefully
Choose references who are familiar with you and who share your interests. You must also inform them of the scholarship's nature and provide information about the abilities and experience you need to exhibit. As a result, they will be able to highlight your abilities in the areas of your application that you need to stand out.
2
Have your application reviewed before submission
Before submitting your essay, it is critical to get it reviewed by a third party. A fresh pair of eyes might help you spot grammatical and spelling issues that you may have overlooked.
3
Maintain the word limit
Run your essays on a word or character count tool to avoid exceeding the word limit. Examples of applications that have a word counting feature are Microsoft Word and Google Docs.
4
Plan your application
The application process is quite rigorous; therefore, having a clear road map on how you will write your essay and acquire your recommendation letters and statements of financial need will ease the process.
How the Parsons Brinckerhoff-Jim Lammie Scholarship is Judged
All applications will be reviewed by the APTF Board of Directors. The selection criteria include a demonstration of passion for the public transportation industry, academic performance, financial need, and community engagement. Thus, ensure that your application, especially your responses, demonstrates your unique suitability for the scholarship.
Why We Love the Parsons Brinckerhoff-Jim Lammie Scholarship
Scholars are linked with mentors
The American Public Transportation Foundation has a Scholar Mentor Program launched in 2020. The program pairs the scholarship recipients with professionals in the transit industry.
Renewable scholarship
Past winners may reapply for the scholarship as long as they continue to meet the eligibility requirements.
Equal opportunity for all
Disability, race, color, religion, sex, or ethnic origin will not be considered in the selection process.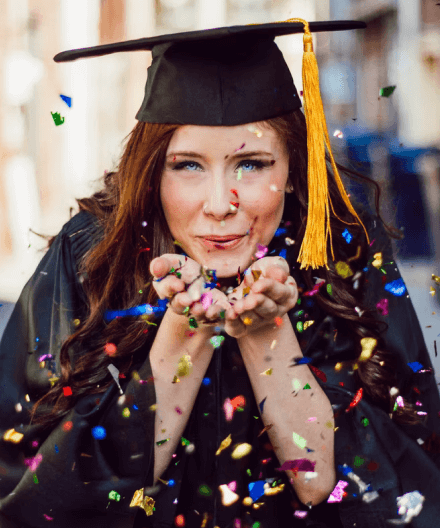 5 Facts About the Parsons Brinckerhoff-Jim Lammie Scholarship
APTF was founded in 1988
The American Public Transportation Association (APTA) was established in 1988 and it continues to support students pursuing transportation-related studies.
Over $1,500,000 awarded in scholarships
The APTF Board of Directors has awarded over $1,500,000 in scholarships to more than 350 students.
APTF offers other named scholarships
APTF has several other named scholarships, to which you can apply such as the Jack R. Gilstrap Scholarship, Dan M. Reichard, Jr. Scholarship, and Raymond C. Miller Scholarship.
One letter for renewing scholars
While first-time applicants are required to submit two letters of recommendation, winners who wish to reapply for the scholarship are required to submit only one letter.
APTF appreciates event sponsors
The American Public Transportation Foundation appreciates individuals and organizations who sponsor their events. APTF is able to host successful fundraising events as a result of their contributions, and the revenues have directly financed scholarships.