Louis T. Klauder Scholarship
$6,000–$10,000
Award Amount
6/20/2023
Submission Deadline
Explore Similar Scholarships
Location:
Grade Level:
The Louis T. Klauder Scholarship was founded by the American PublicTransportation Foundation (APTF). Through this scholarship, APTF aims to increase the number of individuals pursuing a career in the rail transit industry as engineers. Furthermore, the foundation not only offers scholarship opportunities but also networking opportunities to deserving students.
Prospective candidates must be individuals who have passion and wish to advance their careers in the rail transit industry. The scholarship is open to all students who are sponsored and intern with the American Public Transportation Association (APTA). Additionally, you must have a minimum GPA score of 2.0 or higher.
Annually, the winner of the scholarship is awarded an amount ranging from $6,000 to $10,000. This money is wired directly to the institution, in which the winner is enrolled to be used to cover their education-related expenses. Additionally, APTF publishes updates on some past scholarship winners on its website, which can be a significant boost to the career profiles of the recipients.
Key Information of Louis T. Klauder Scholarship
Study Details
Area of Study
Electrical Engineering
Mechanical Engineering
Retail Transit
Country of Study
United States
Scholarship Details
Intended Level of Study
Undergraduate
Postgraduate
Doctorate
Award Amount
$6,000–$10,000
Louis T. Klauder Scholarship Timeline
April 2023
Application Opening Date
Applications are open on April 1.
June 2023
Submission Deadline
The submission deadline is on June 20.
August 2023
Awards Announcement Date
Winners are announced in August.
Scholarship Eligibility
To be eligible to apply, applicants must meet the following criteria.
Eligible Grade: High School Senior – Postgraduate
Maximum Age: Any
Required GPA: 2
Geographic Eligibility: United States
Gender: Any
Race/Ethnicity: Any
Application Requirements
Here's what you need to submits besides your application.
Essay
Recommendation letters
Financial Information
Grade transcript
How to ace the Louis T. Klauder Scholarship
1
Structure your essay
To capture and maintain the attention of the reviewer, make sure your essay is clear, concise, authentic, and well-structured.
2
Have your application reviewed before submission
It is vital to get your essay read by a third party before submitting it. A fresh perspective may spot grammatical and typographical errors that you previously missed.
3
Select your references carefully
Choose a reference who is well acquainted with you and can speak authoritatively about your personality, skills, and experiences. Your reference should have had regular contact with you so they can comment on aspects of your character, such as accountability, integrity, work ethic, and leadership skills.
4
Follow instructions to the letter
Before writing your application, make sure to go over the guidelines again to ascertain that you understand the essay prompts and have met all the requirements.
How the Louis T. Klauder Scholarship is Judged
The APTF Board of Directors selects the scholarship recipient based on their interest in rail transit industry engineering, academic performance, financial need, leadership activities, and community engagement. Your application should, therefore, not only meet all the requirements and include all supporting documents but should also be written effectively to demonstrate your suitability for the scholarship.
Why We Love the Louis T. Klauder Scholarship
No discrimination of applicants
All applications are reviewed with no discrimination against applicants based on their race, gender, sexual orientation, ethnicity, or religious beliefs.
Renewable scholarship
All Louis T. Klauder scholars can reapply for the scholarship as long as they continue to meet the eligibility criteria.
Other APTF named scholarships
APTF sponsors other scholarships such as Jack R. Gilstrap Scholarship, Parsons Brinckerhoff / Jim Lammie Scholarship, Dan M. Reichard, Jr. Scholarship, and Dr. George M. Smerk Scholarship. There is a wide variety to choose from.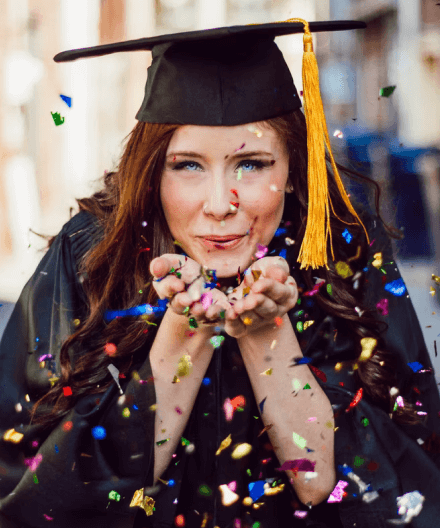 5 Facts About Louis T. Klauder Scholarship
APTF is more than three decades old
The American Public Transportation Association (APTA) was founded in 1988 and it has supported students through scholarships for more than 30 years.
Over 350 students awarded
Since its inception, the APTF Board of Directors has awarded more than 350 students over $1,500,000.
Renewing scholars require only one recommendation letter
While first-time applicants must submit two letters of recommendation from two distinct sources, previous grantees, who desire to reapply for the scholarship, must simply submit one letter of recommendation.
Offers financial assistance
Because the scholarship is based on financial need, it permits less fortunate but hardworking students to receive some recognition for their efforts.
No application entry fee
The competition does not levy any application fees and, therefore, contestants do not have to incur any extra costs.