NAFB Scholarship Program
$7,500–$10,000
Award Amount
7/8/2023
Submission Deadline
Explore Similar Scholarships
College Major:
Location:
Grade Level:
NAFB Foundation established a scholarship program for college and university students. The scholarship is open to students, who are interested in pursuing a career in agricultural communications.
Since 1977, NAFB Scholarship Program has awarded over $445,000. The selection criteria include an interest in broadcast media with a bias in agricultural broadcast media communications.
NAFB Scholarship Program awards nine scholarships between $7,500 and $10,000 every year. The award winners are recognized at the National NAFB Convention.
Key Information of NAFB Scholarship Program
Study Details
Area of Study
Agricultural Communications
Country of Study
United States
Scholarship Details
Intended Level of Study
Undergraduate
Postgraduate
Award Amount
$7,500–$10,000
NAFB Scholarship Program Timeline
March 2023
Application Opening Date
Applications usually open in early March.
July 2023
Submission Deadline
The deadline for applications is usually July 8.
November 2023
Awards Announcement Date
Winners are usually announced in November.
Scholarship Eligibility
To be eligible to apply, applicants must meet the following criteria.
Eligible Grade: College Junior – Postgraduate
Maximum Age: Any
Required GPA: Any
Geographic Eligibility: United States
Gender: Any
Race/Ethnicity: Any
Application Requirements
Here's what you need to submits besides your application.
Essay
Recommendation letters
Grade transcript
Present Work Experiences
How to ace the NAFB Scholarship Program
1
Emphasize your communications experience
Make sure to demonstrate your communication experience in your application. If you still have time before applying for the NAFB Scholarship Program, try to find opportunities to enhance your communication experience.
2
Reach out to reviewers
NAFB scholarships are competitive. We recommended that you find an experienced person to review your application before submission.
3
Contact your referees
Reference letters are one of the requirements when applying for an NAFB scholarship. Make sure you reach out to those you would like to provide letters of reference on time. Additionally, inform your referees about the nature of your application.
4
Contact previous awardees
The scholarship program has several former beneficiaries. Try to contact some of them to learn about what made them successful. Their experience and insight can make a difference in your application.
How the NAFB Scholarship Program is Judged
Applicants are evaluated based on academic and teaching experience. A key consideration is given to candidates with a demonstrated interest in agricultural communications. Preference is given to candidates, who have experience in broadcast media or those who would like to pursue a career in agricultural communications.
Why We Love the NAFB Scholarship Program
Improvement of teaching skills
The NAFB Scholarship Program aims to develop the teaching skills of teachers interested in teaching agricultural communications in secondary school.
The scholarship builds the career of students
The NAFB Scholarship Program helps build careers for students interested in broadcast journalism, especially in agriculture communications.
The scholarship program recognizes winners
The NAFB Scholarship Program provides an opportunity to recognize winners at the NAFB Convention. The recognition includes a paid trip to the convention.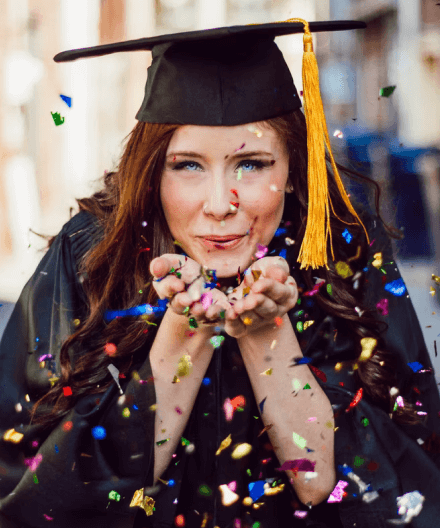 5 Facts About NAFB Scholarship Program
The scholarship educational opportunities
The scholarship program offers up to $10,000, taking off the tuition burden of promising students to complete their education.
NAFB Scholars join a network of alumni
The NAFB Scholars are provided with an opportunity to join a network of alumni promoting agricultural communications. This network would be useful for scholars in their future careers.
The scholarship supports those already in college
The NAFB Scholarship Program is more inclusive. The scholarship is also open to students, who are willing to transfer to undertake careers in agricultural communications.
The scholarship has grown over the years
Since its inception in 1977, NAFB Scholarship Program has awarded scholarships to the tune of about $445,000. This amount keeps on growing annually.
A network solely dedicated to agriculture
NAFB is dedicated to the agriculture community, liaising between farm broadcast stations and networks and the Agri-Marketing companies and agencies.