Irene L. Blanchette Nursing Award
8/1/2023
Submission Deadline
Explore Similar Scholarships
College Major:
Location:
Grade Level:
The University of Wisconsin – Oshkosh offers the Irene L. Blanchette Nursing Award to undergraduate and graduate students pursuing a nursing degree at the Nursing's traditional BSN program, Oshkosh campus. The award aims to financially support those who demonstrate financial need to complete their degrees.
The award is valued at $1,850 and applicants must demonstrate how their finances hinder them from completing their degree programs. The annual award is offered to only one student per year. Applicants need to submit their grade transcripts and financial aid forms along with their applications.
The Irene L. Blanchette nursing award was put in place by Annette Blanchette in honor of her mother who was unable to accomplish her dream of being a nurse in this lifetime. It is the wish of the founder to give students the opportunities her mother could not access.
Key Information of Irene L. Blanchette Nursing Award
Study Details
Country of Study
United States
Specific Schools
University of Wisconsin - Oshkosh
Scholarship Details
Intended Level of Study
Undergraduate
Postgraduate
Irene L. Blanchette Nursing Award Timeline
January 2022
Application Opening Date
Applications open on January 1.
August 2022
Submission Deadline
The submission deadline is on August 1.
Scholarship Eligibility
To be eligible to apply, applicants must meet the following criteria.
Eligible Grade: Undergraduate
Minimum Age: 25
Required GPA: Any
Geographic Eligibility: Wisconsin
Gender: Women
Race/Ethnicity: Any
Application Requirements
Here's what you need to submits besides your application.
Grade transcript
Financial Information
How to ace the Irene L. Blanchette Nursing Award
1
Start the application process right away
You should start the application process as soon as possible. This will allow you enough time to acquire all necessary documents and complete all forms. Have everything organized and planned to avoid any last-minute complications.
2
Read the instructions
Don't skim through the submission instructions. You need to know what is expected of you to submit a perfect application.
3
Keep your grades up
Academic excellence is always an attractive feature of any scholarship. Maintain above-average grades. Those who have high GPAs stand a better chance. Keep a good record to qualify for any scholarship. Grades will be an indicator of how dedicated and serious you are and will make you stand out amongst other applicants.
4
Reach out to past winners
It is always advisable to reach out to past scholarship winners for advice and guidance if possible. They will give you insights into how they won the award. Also, get your materials checked and reviewed by your mentors, instructors, and advisors to avoid any unforeseen mistakes.
How the Irene L. Blanchette Nursing Award is Judged
Applications are assessed based on your financial need and academic record. You must be a nursing student at the College of Nursing's traditional BSN program at the Oshkosh campus.
Why We Love the Irene L. Blanchette Nursing Award
The award is for women
The Irene L. Blanchette Nursing Award was created for female nursing students. It supports women in the field and allows them better chances to uplift their careers and helps them reach their goals.
The award targets non-traditional students
The program helps support older students to reach their highest potential. Applicants must be 25 years old or above. It encourages those less fortunate to complete their nursing degrees.
The award is non-academic
The awards have no GPA or any other academic requirements. However, achieving a good academic record despite financial difficulties is always a plus. The program allows students better opportunities.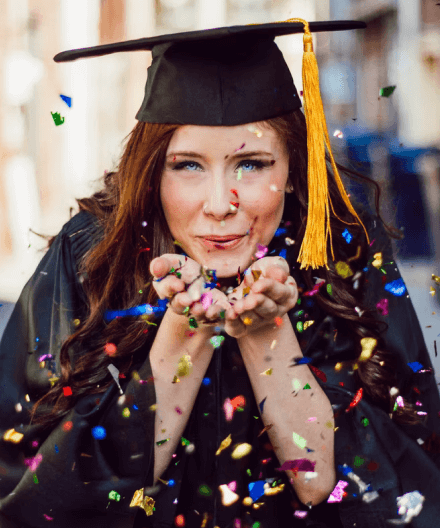 5 Facts About Irene L. Blanchette Nursing Award
You must show financial need
You are required to submit a statement describing why you need financial support.
Disclose any other financial assistance
You must disclose past and present employment, employer and VA benefits, scholarships, and loans.
The university offers other awards
You can apply for both internal and external awards and scholarships.
The university has three campuses
Students have access to the Fond du Lac, Oshkosh, and Fox Cities campuses.
The university has a high enrollment rate
University of Wisconsin - Oshkosh has over 10,000 students and 180 student organizations.