Ofield Dukes Multicultural Student Award
5/15/2023
Submission Deadline
Explore Similar Scholarships
College Major:
Location:
The Ofield Dukes Scholarship is offered in honor of Ofield Dukes. Ofield embodied excellence in public relations and a commitment to community service. The scholarship recognizes juniors who exemplify his remarkable traits.
Every year, the scholarship awards $1,000 to an exceptional junior studying public relations or journalism. The scholarship supports students of Black, Hispanic, Asian, or Indigenous ancestry. The Public Relations Society of America (PRSA) Foundation administers the scholarship.
Applicants are required to have a minimum 3.0 GPA. They should submit a résumé and at least two recommendation letters. A maximum of five recommendation letters can be submitted.
Key Information of Ofield Dukes Multicultural Student Award
Study Details
Area of Study
Communications
Journalism
Public Relations
Country of Study
United States
Scholarship Details
Intended Level of Study
Undergraduate
Ofield Dukes Multicultural Student Award Timeline
January 2023
Application Open Date
The application usually opens in January.
May 15, 2023
Application deadline
All applications must be submitted by the deadline.
Scholarship Eligibility
To be eligible to apply, applicants must meet the following criteria.
Eligible Grade: College Junior
Maximum Age: Any
Required GPA: 3
Geographic Eligibility: United States
Gender: Any
Race/Ethnicity: Alaskan Native, Asian, Black, Hispanic, Native North American, Pacific Islander
Application Requirements
Here's what you need to submits besides your application.
How to ace the Ofield Dukes Multicultural Student Award
1
Select your recommenders wisely
Your recommendation letters should give a wholesome account of your skills and abilities. Select recommenders such that each can speak to a particular strength such as academics, leadership, or community service. Select recommenders who know you well and have supervised or guided you closely. Ask them beforehand whether they are available to write the letter for you.
2
Inform your recommenders early
After selecting your recommenders, it is critical that you inform them early. The recommendation letters take up a large portion of your application. Start the application early and send them the invite alerts to give them enough time to write your letter.
3
Update your résumé
Revamp your old résumé and include any recent developments. Include any community engagements, recent internships, awards, and honors you've received. Proofread your résumé to ensure that it is error-free.
4
Do mock interviews
Write a list of potential interview questions and have a friend ask them. The mock interviews will help you prepare your answers and get you used to the interview environment. Nothing gets you ready for an interview like practice.
Applicants are judged based on academic merit, commitment to service and social responsibility, and writing skills.
How the Ofield Dukes Multicultural Student Award is Judged
Applicants are judged based on academic merit, commitment to service and social responsibility, and writing skills.
Why We Love the Ofield Dukes Multicultural Student Award
Students from any university can apply
Eligible students from any university across the country can apply.
Non-PRSSA members can apply
Students who aren't members of the Public Relations Student Society of America (PRSSA) can apply.
The scholarship champions for diversity
The Ofield scholarship aims to increase the diversity of professionals in the public relations industry by supporting college students.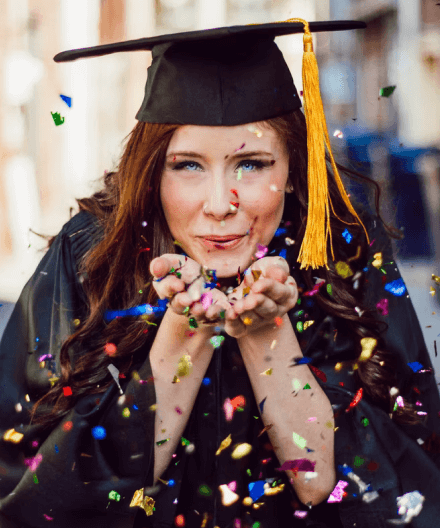 5 Facts About Ofield Dukes
He served in the Army
Ofield served in the Army from 1952 to 1954 in Korea.
He founded Ofield Dukes & Associates in 1969
The organization started with Motown Records as its first client.
He consulted for every Democratic Presidential campaign
Since 1972, Dukes has offered communications consultancy for every Democratic Presidential Campaign.
He received multiple awards
PRSA awarded Dukes the Silver Anvil in 1974 and the Gold Anvil in 2001. He also received the National Public Relations Achievement Award and was inducted into the Washington DC Public Relations Society Hall of Fame.
He advocated for diversity and inclusion
Ofield helped establish the Martin Luther King holiday, formed the Black Public Relations Society of Washington DC, and revitalized the national diversity committee of PRSA.