Oracle Corporate Scholars Program
2/7/2023
Submission Deadline
Explore Similar Scholarships
Oracle created the Corporate Scholars Program to support underrepresented communities. The purpose of the scholarship is to promote diversity in the technology sector. All students in the United States who fit the eligibility criteria are encouraged to apply.
Annually, Oracle offers $100,000 scholarships to college juniors, sophomores, and seniors. 10 students across the United States receive $10,000 from the scholarship program. The selection criteria are based on academics.
The goal of the Oracle Corporate Scholars Program is to allow college students from underrepresented communities to complete their studies and launch their careers. Students will get an opportunity to form lifelong relationships, be mentored by industry experts, and get exposure to the various projects and operations of Oracle.
Key Information of Oracle Corporate Scholars Program
Study Details
Area of Study
Business
Computer Engineering
Computer Science
Legal
Marketing
Mathematics
Country of Study
United States
Scholarship Details
Intended Level of Study
Undergraduate
Oracle Corporate Scholars Program Timeline
November 2022
Application Opening Date
Students can send in their applications from November. Check the organization's website for a specific date.
February 2023
Submission Deadline
Students should send in their applications by February. Check the organization's website for a specific date.
Scholarship Eligibility
To be eligible to apply, applicants must meet the following criteria.
Eligible Grade: College Sophomore – College Senior
Maximum Age: Any
Required GPA: 3
Geographic Eligibility: United States
Gender: Any
Race/Ethnicity: Black, Hispanic, Native North American
Application Requirements
Here's what you need to submits besides your application.
How to ace the Oracle Corporate Scholars Program
1
Apply early
Apply at least one week before the deadline. Scholarship websites usually crash on the last day of applications because of the overwhelming amount of last-minute applications.
2
Complete your application
The scholarship program will not consider incomplete applications. Fill out the application form and attach all the required materials before submitting it.
3
Organization all your documents in advance
Put all your documents in one folder. For this scholarship, you are required to submit a letter of recommendation, a grade transcript, a resume, and a personal statement of career interest.
4
Review your statement
Keep your statement to not more than one page. Proofread it to avoid grammar errors and typos. You should also avoid using slang.
How the Oracle Corporate Scholars Program is Judged
The selection criteria are based on academics and career interests. To qualify applicants should maintain a 3.0 GPA and submit a personal statement detailing their career interests. A resume is also required.
Why We Love the Oracle Corporate Scholars Program
The program was created for minority groups
The Oracle Corporate Scholars Program was created to include African Americans, Native Americans, and Hispanic college students in the technology sector.
The scholarship program includes an internship
Students receive funding and a summer internship at Oracle.
Permanent residents can apply
In addition to U.S nationals and citizens, permanent residents fit the eligibility requirement.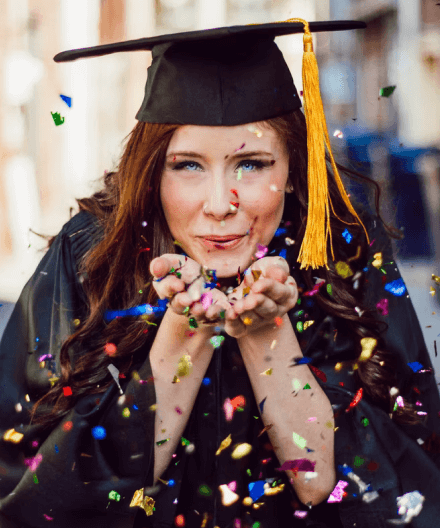 5 Facts About the Oracle Corporate Scholars Program
The scholarship is in partnership with UNCF
Oracle partnered with UNCF (United Negro College Fund) to create the scholarship program.
The organization has two scholarship programs
Oracle has the Oracle Corporate Scholars program and the Oracle Developer Scholars Program.
Applicants are restricted to specific majors
To qualify for the scholarship students need to be studying in fields related to math, business, marketing, computer science, and HR.
The program was created more than 20 years ago
The scholarship program has provided over $12 million to college students over 20 years.
Recipients receive funds after completing the internship
Upon completing their internship, students will receive the $10,000 award for the following academic year.