Jimmy Rane Foundation Scholarships
2/7/2023
Submission Deadline
Explore Similar Scholarships
Grade Level:
The Jimmy Rane Foundation Scholarship is offered by the Jimmy Rane Foundation. The goal of the Foundation is to send deserving students to universities and colleges within the U.S. The scholarship is one of the approaches used by the Foundation to achieve this goal.
The Scholarship is open to students across select states in the country. Applicants should be less than 20 years old and should be either graduating college seniors or freshmen or sophomores in higher education institutions. They should also have grade point averages (GPAs) of at least 3.0 for high school applicants or 2.75 for college applicants.
The Scholarship award ranges from $500 to $5,000 depending on a student's financial need. This prize can be used only for academic-related expenses such as fees, books, and supplies. However, with the approval of the Foundation, it can be extended to cover internships and study abroad programs.
Key Information of Jimmy Rane Foundation Scholarships
Study Details
Country of Study
United States
Scholarship Details
Intended Level of Study
Any
Jimmy Rane Foundation Scholarships Timeline
December 1, 2022
Application Open Date
Applications for the scholarship cycle open.
February 7, 2023
Submission Deadline
All application materials are due by 11:59 PM, PT in early February.
Mid-April 2023
Award Announcement Date
Awardees are notified by phone.
Scholarship Eligibility
To be eligible to apply, applicants must meet the following criteria.
Eligible Grade: High School Senior – College Sophomore
Maximum Age: 20
Required GPA: 3
Geographic Eligibility: Alabama, Arkansas, Delaware, Florida, Georgia, Iowa, Kansas, Kentucky, Louisiana, Maryland, Mississippi, Missouri, Nebraska, New Jersey, New York, North Carolina, Ohio, Pennsylvania, South Carolina, Tennessee, Texas, Oklahoma, Virginia, West Virginia
Gender: Any
Race/Ethnicity: Any
Application Requirements
Here's what you need to submits besides your application.
Grade transcript
Financial Information
How to ace the Jimmy Rane Foundation Scholarships
1
Prepare all documents in advance
You need various documents to support your application, including financial information, grade transcripts, and write-ups on your career plans and goals. Prepare these documents as early as possible to avoid rushing at the last minute.
2
Read and follow all instructions keenly
The Scholarship has several requirements that you should follow keenly to avoid being disqualified or having your application rejected.
3
Have clear career goals and plans
One of the key evaluation criteria is how well you can communicate your future goals and the plans you have to achieve them. You can only do so if you have thought through what you want to achieve, by when, and how your plans relate to the scholarship's objective.
4
Write your responses clearly and effectively
Your responses, for example, regarding your future goals and plans, should be well structured and written in a manner that showcases your strengths and captivates the reader.
How the Jimmy Rane Foundation Scholarships is Judged
Applications are judged based on four key metrics: your future goals and plans, whether you demonstrate preparedness for college education, how motivated you are to complete challenging work, and if you are truly in need of financial aid. Therefore, prepare your documents well in advance of the deadline to allow you ample time to proofread them.
Why We Love the Jimmy Rane Foundation Scholarships
Award varies depending on need of student
The Scholarship award prize varies depending on the financial need of the winner. Thus, those who demonstrate that they need high levels of support are granted the full $5,000 award.
Scholarship is renewable
The Scholarship award is renewable each year for a maximum of four academic years as long as the student meets all the requirements.
Awardees can study any program
One of the benefits of the scholarship is that awardees are free to study any program at any accredited institution within the U.S.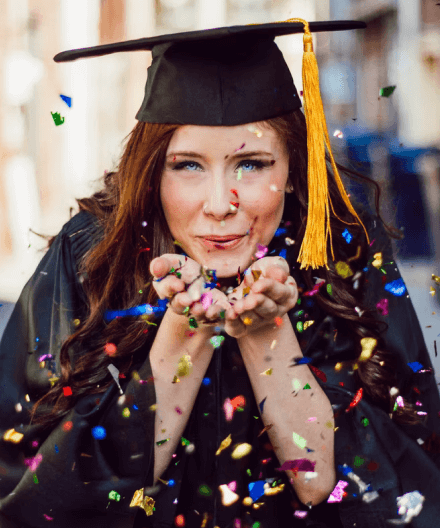 5 Facts About The Jimmy Rane Foundation Scholarship
Over 510 scholarships awarded
Throughout its history, the Jimmy Rane Foundation Scholarship has awarded over 510 scholarships to students who have studied in various universities across the country.
The scholarship was established in 2002
The Jimmy Rane Foundation Scholarship was established in 2002 to serve the goal of sending deserving students to higher education institutions.
Scholarship page lists additional opportunities
The Scholarship page lists other opportunities that students who do not meet its eligibility criteria can pursue.
Applications accepted from 25 jurisdictions
The Scholarship accepts applications from 24 states across the U.S. and the District of Columbia, which makes it a national scholarship opportunity.
Awardees can accept other scholarships
Awardees of the Jimmy Rane Foundation Scholarship can pursue and accept other scholarship opportunities to complement their award.