Oklahoma Engineering Scholarship
5/31/2023
Submission Deadline
Explore Similar Scholarships
College Major:
Location:
Grade Level:
OEF established the Oklahoma Engineering Scholarship Fund in partnership with universities and colleges across Oklahoma, including Oklahoma Christian University, Oklahoma State University, Oral Roberts University, University of Central Oklahoma, University of Oklahoma, and the University of Tulsa.
The foundation along with the Oklahoma City Community Foundation offers the Oklahoma Engineering Scholarship to support exceptional students entering their junior year with engineering majors. The Oklahoma Engineering Foundation works to advance STEM (Science, Technology, Engineering, and Math) education in Oklahoma and keep engineering professionals employed in the state.
Oklahoma Engineering Scholarship offers a $2,000- award to four top-achieving students each. Applicants must submit their resumes, recommendation letters, essays, and proof of enrollment along with their applications. The aim is to help reduce the financial burden associated with earning engineering degrees.
Key Information of Oklahoma Engineering Scholarship
Study Details
Area of Study
Engineering
Country of Study
United States
Specific Schools
Oklahoma Christian University
Oklahoma State University
Oral Roberts University
University of Central Oklahoma
University of Oklahoma
The University of Tulsa
Scholarship Details
Intended Level of Study
Undergraduate
Oklahoma Engineering Scholarship Timeline
February 2023
Application Opening Date
Applications usually open on February 1.
May 2023
Submission Deadline
The submission deadline is on May 31.
Scholarship Eligibility
To be eligible to apply, applicants must meet the following criteria.
Eligible Grade: College Junior
Maximum Age: Any
Required GPA: 3
Geographic Eligibility: Oklahoma
Gender: Any
Race/Ethnicity: Any
Application Requirements
Here's what you need to submits besides your application.
Grade transcript
Present Work Experiences
Essay
School Verification
How to ace the Oklahoma Engineering Scholarship
1
Perfect your essay writing skills
The committee will be looking out for originality and creativity in your essay. Get extra tips on how to write scholarship essays from your instructors and stick to the specified word count. Your essay is your voice and the complete picture of your character, ambitions, and abilities. Answer the required questions carefully and make your piece concise and interesting.
2
Show your employment history
The sponsors will be interested in seeing your current career path. Attach your CV and resume in the spaces provided in your application, demonstrating your work experience, extracurricular activities, and community involvement.
3
Emphasize your engagement in your community
Provide proof of community service and other volunteer activities you've attended. These should be activities not sponsored by your current college.
4
Provide your grade transcript
To be shortlisted for this program, you must have a minimum GPA of 3.0. Attach a grade transcript that states this in your application. Work hard on keeping your grades up and maintaining your GPA. Grades will be an indicator of how dedicated and serious you are.
How the Oklahoma Engineering Scholarship is Judged
The scholarship committee will be interested in an applicant's GPA, STEM program coursework, technical and non-technical college activities, academic honors, volunteer activities, employment history, and essay content.
Why We Love the Oklahoma Engineering Scholarship
It helps address issues within the state
The scholarship helps address Oklahoma's growing need for engineers by motivating talented students to choose an undergraduate program in engineering.
It helps ease the stress of tuition
Many students lose focus in school due to constant stressing over how they will pay for college. This scholarship helps lighten the burden for deserving students.
This scholarship has been around
In more than 50 years of its existence, the scholarship has awarded more than $350,000 to engineering students at Oklahoma universities.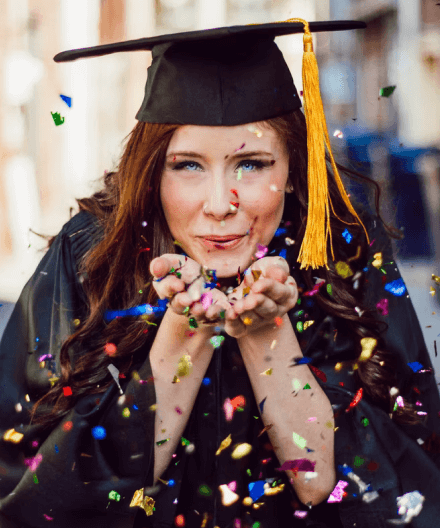 5 Facts about Oklahoma Engineering Scholarship
Open to college juniors only
Applicants must be entering their junior year of their engineering undergraduate program.
Interviews may be held over the phone
Shortlisted applicants may be required to hop on a call for a brief interview as part of the final selection process.
Applicants need not demonstrate financial need
Applicants are not required to demonstrate financial need or file for financial aid.
Schools covered by the scholarship
Engineering students enrolled in Oklahoma Christian University, Oklahoma State University, Oral Roberts University, University of Central Oklahoma, University of Oklahoma, and the University of Tulsa are eligible for this scholarship program.
How the scholarship started
The Oklahoma Engineering Scholarship started back in the late 1970s when 12 engineers in Oklahoma came together to facilitate its establishment.