First Year Engineering Scholarship
$20,000–$60,000
Award Amount
12/1/2022
Submission Deadline
Explore Similar Scholarships
College Major:
Location:
Grade Level:
The University of Oklahoma (OU) is determined to build a first-year class of highly qualified, actively involved, and intellectually curious students. OU's First Year Engineering Scholarship under the Gallogly College of Engineering seeks to ensure such incoming students are supported in their academic pursuits at the prestigious university.
The scholarship amount varies between $20,000 to $60,000 based on the students' needs and qualifications. Qualified students will be selected based on their general applications to the university. No additional application is required, except for an additional essay.
OU is looking for students who demonstrate academic and intellectual excellence, commitment to their communities, leadership potential, integrity, maturity, and respect for social, intellectual, and cultural diversity.
Key Information of First Year Engineering Scholarship
Study Details
Area of Study
Engineering
Country of Study
United States
Specific Schools
University of Oklahoma
Scholarship Details
Intended Level of Study
Undergraduate
Award Amount
$20,000–$60,000
First Year Engineering Scholarship Timeline
August 2023
Application Opening Date
Applications open on August 1.
November 2023
Early Action Admission Deadline
Students, who wish to reap the benefits of early action admission, should apply for admission by November 1.
December 2023
Submission Deadline
The submission deadline is on December 15.
March 2023
Awards Announcement Date
Winners are announced in March.
Scholarship Eligibility
To be eligible to apply, applicants must meet the following criteria.
Eligible Grade: High School Senior – College Freshman
Maximum Age: Any
Required GPA: 3
Geographic Eligibility: Oklahoma
Gender: Any
Race/Ethnicity: Any
Application Requirements
Here's what you need to submits besides your application.
Grade transcript
Standardized Test Scores
Financial Information
Recommendation letters
Essay
How to ace the First Year Engineering Scholarship
1
Start your application early
Start the application process from the jump and stay on top of it, so you don't miss the scholarship deadline. Submitting by the early action deadline could also give you an edge, as early action applicants are often given priority admissions and considerations for scholarships.
2
Get your units up
The admission team also pays attention to applicants' rigor of course selection. If you still have enough time before the application period, now is the time to take units that satisfy the university's listed core requirements, and more. If you're looking to get the scholarship, you need to go above and beyond, so don't just do the bare minimum.
3
Be an active member of your community
Get involved in local community service initiatives, participate in extracurricular activities, and don't shy away from leadership positions. To stand out, you need to be excellent in more than just academics.
4
Choose a reference(s) who knows you
The person(s) who writes your recommendation letter(s) should be able to speak sufficiently to your strengths and weaknesses, your academic maturity, and any non-academic qualities you possess. Your reference(s) could be anyone from teachers, academic advisors, counselors, coaches to your community leader, as far as they have a relationship with you. It's also advisable to submit more than one recommendation letter — OU accepts up to three.
How the First Year Engineering Scholarship is Judged
The selection committee will assess applicants with respect to their demonstrated academic merit, leadership, community service, extracurricular activities, and financial need.
Why We Love the First Year Engineering Scholarship
Essay prompts and tips are provided on the OU website
Even before the application period, students can have an idea of the common essay prompts, and what OU is looking out for in the essays. This gives students ample time to prepare.
Standardized tests are not required
OU is now implementing a test-optional process for general admissions and scholarship considerations. This means students aren't required to have taken the SATs or ACTs before they can be eligible for the scholarship, however, tests are preferred.
Scholars may receive additional financial aid
Students, who qualify for the scholarship, may also be eligible to receive additional need-based financial aid. OU encourages students to complete the Free Application for Federal Student Aid (FAFSA).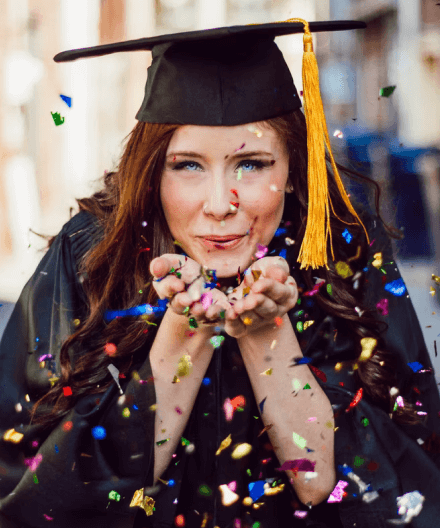 5 Facts About Gallogly College of Engineering First Year Engineering Scholarship
It is a one-time scholarship
As the name implies, it only applies to incoming freshmen. Scholars may apply for other scholarships in subsequent years of study.
Students cannot receive more than one scholarship
Applicants will be offered the single highest scholarship that is commensurate with their qualifications.
Students can self-report test scores
Students can self-report their standardized test scores but must submit the official test scores for verification before enrollment.
OU's application fee is $40
Students must pay $40 to the university for their applications to be processed.
The college is over a century old
OU's College of Engineering was officially established in 1909.