Ohio College Opportunity Grant (OCOG)
10/1/2022
Submission Deadline
Explore Similar Scholarships
Location:
Grade Level:
The Ohio Department of Higher Education is a high-level agency by the state of Ohio that oversees higher education. Its main responsibilities include authorizing and approving new degree programs, developing and advocating policies, and managing state-funded financial aid programs.
Among its vital roles, Ohio's Department of Higher Education administers the Ohio College Opportunity Grant (OCOG), one of the many financial aid programs offered by the state, to encourage Ohio residents to further their education and obtain undergraduate degrees.
The grant ranges from $100 to $7,000 and is granted to those who demonstrate high financial need based on their FAFSA form application. All students in Ohio are eligible to apply. Applicants must be enrolled part-time or full-time in an accredited college or university in Ohio, and have an Expected Family Contribution (EFC) of 2190 or less and a maximum household income of $96,000.
Key Information of Ohio College Opportunity Grant (OCOG)
Study Details
Country of Study
United States
Scholarship Details
Intended Level of Study
Undergraduate
Ohio College Opportunity Grant (OCOG) Timeline
April 2022
Application Opening Date
Applications open on April 1.
October 2022
Submission Deadline
The submission deadline is on October 1.
Scholarship Eligibility
To be eligible to apply, applicants must meet the following criteria.
Eligible Grade: Undergraduate
Maximum Age: Any
Required GPA: Any
Geographic Eligibility: United States, Ohio
Gender: Any
Race/Ethnicity:
Application Requirements
Here's what you need to submits besides your application.
How to ace the Ohio College Opportunity Grant (OCOG)
1
Start your application process early
The early application gives the scholarship board enough time to follow up on you.
2
Cover all requirements
Although, demonstrated financial need is the main requirement. Ensure to submit all additional documents if requested by the grant committee.
3
Reach out to past winners
The opportunity grant is administered every year with several winners. Reach out to them and get to know what they did differently to win.
4
Review your application
Ensure all information required in the application form is filled and filled correctly. Incomplete applications and those with false information will not be considered for the scholarship.
How the Ohio College Opportunity Grant (OCOG) is Judged
Applicants will be judged based on high financial need which will be demonstrated by the results of the Free Application for Federal Student Aid (FAFSA).
Why We Love the Ohio College Opportunity Grant (OCOG)
Based on financial need
The selection of a scholarship winner is based on high financial need, allowing more chances for the less fortunate to join higher educational institutions and reach their goals.
Enough time to apply
The gap between the application opening and the deadline is big enough for all to complete their forms and apply for the scholarship.
The grant has no age requirements
There is no age limit for this grant program. All students of all ages can apply so long as they are enrolled in an undergraduate program in a college or university in Ohio.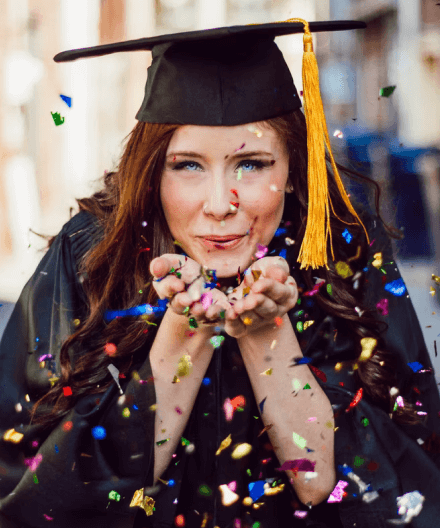 5 Facts About Ohio College Opportunity Grant (OCOG)
Applicants must be based in Ohio
This program is designed for Ohio residents only.
Incomplete applications are disqualified
It is important to note that incomplete applications will be disqualified immediately.
Ethnicity of students isn't required
Race or ethnicity is not a criterion for eligibility for candidates willing to apply for this grant.
Scholarship is given to the school
Once awarded, a check of the grant money will be sent to the recipient's enrolled school.
There is a school requirement
Applicants must be enrolled in any Ohio educational institution before they can be considered for the grant.