Ochsner Nursing Scholarships
$7,000–$37,500
Award Amount
11/10/2023
Submission Deadline
Explore Similar Scholarships
College Major:
Location:
Grade Level:
The Ochsner Nurse Scholarship is a program that enables students in Louisiana and Mississippi to pursue accredited and licensed nursing degrees. The scholarship provides qualifying students with tuition assistance in exchange for service at Ochsner Health during their nursing studies at a recognized nursing school in Louisiana or Mississippi.
Students, who are selected as Ochsner Scholars will receive financial aid for tuition as well as additional help from Ochsner Health, including career counseling, mentorship, and more, to ensure their success during the program. If they graduate from the program successfully, they will start working at Ochsner Health and become a part of a team of medical experts who have prioritized patients for more than 75 years.
Recipients of the Ochsner Nurse Scholars (BSN) program will receive $12,500 (taxed) for each nursing school year, up to a three-year maximum of $37,500. The maximum grant for Ochsner Nurse Scholars (ADN/LPN) winners is $7,000 (taxed) over two years, not to exceed $14,000. They must commit to serving Ochsner Health for three to five years.
Key Information of Ochsner Nursing Scholarships
Study Details
Country of Study
United States
Scholarship Details
Intended Level of Study
Undergraduate
Vocational/Technical School
Award Amount
$7,000–$37,500
Ochsner Nursing Scholarships Timeline
August 2023
Application Opening Date
Applications open on August 1.
November 2023
Submission Deadline
The submission deadline is on November 10.
December 2023
Awards Announcement Date
Winners are announced in December.
Scholarship Eligibility
To be eligible to apply, applicants must meet the following criteria.
Eligible Grade: College Freshman – Graduate
Maximum Age: Any
Required GPA: Any
Geographic Eligibility: Louisiana
Gender: Any
Race/Ethnicity: Any
Application Requirements
Here's what you need to submits besides your application.
School Verification
Grade transcript
Recommendation letters
Present Work Experiences
Essay
How to ace the Ochsner Nursing Scholarships
1
Provide excellent academic standing
Candidates must be in excellent academic standing, actively enrolled in or accepted into a Louisiana-recognized Bachelor of Science in Nursing, Associate Degree in Nursing, or Licensed Practical Nursing program.
2
Develop your work to be unique
Awards may be granted to licensed practitioners, associate degree nurses, or bachelor's students. Make sure that your application is polished at whichever stage. Ochsner Health employees who have been accepted or enrolled in a full-time nursing program are eligible to apply.
3
Personal statement objective and review
Your statement is your voice and the complete picture of your character, ambitions, and abilities. Make it concise and interesting – capture the pursuit of your nursing degree. Tell the judges your story and what you hope to achieve. Stay focused and get a second or third eye review from your mentor or instructor.
4
Have your application reviewed before submission
Ochsner Nursing Scholarships are competitive, so make sure your application doesn't get dismissed because of careless mistakes such as typos, spelling mistakes, or grammatical errors. Make time to ask a mentor or teacher to review your application before submission.
How the Ochsner Nursing Scholarships is Judged
Awards are given based on a student's school verification, grade transcript, letters of recommendation, and current employment. Members of the committee who chooses the Ochsner Scholars nursing students may interview the finalists.
Why We Love the Ochsner Nursing Scholarships
Available robust alumni and workforce
After graduating, Ochsner Scholars must commit to working at Ochsner Health for at least three years at a full-time position commensurate with their funding level. The nurse selection committee and human resources will decide on the specific awards and employment commitment.
Can be used for more than tuition
The money awarded to scholarship applicants can be used to cover costs besides tuition. They can use it for housing, technology, or books.
Scholarship allows for undergraduate or technical schools
The recipients can either study in undergraduate universities or vocational schools, allowing equal chances for all students. Preference is given to those of racial and minority backgrounds as well.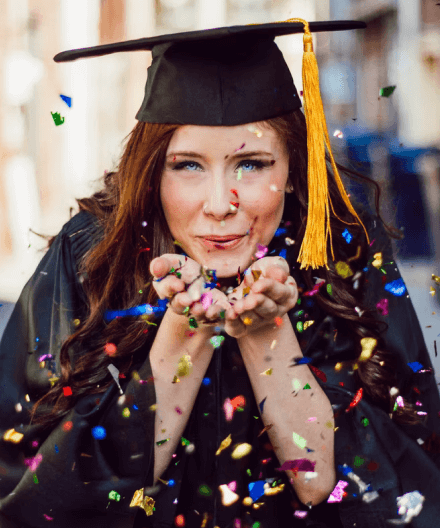 5 Facts About Ochsner Nursing Scholarships
Scholarship is taxable
This award's value qualifies as taxable income and necessitates a W-9.
Available only for Louisiana residents
It is exclusively for Louisiana and Mississippi students pursuing nursing degrees.
Commitment to Ochsner Health is a must
Ochsner Scholars will be expected to devote three to five years of service at Ochsner Health after graduation.
Scholarship is field restricted
Candidates must be actively enrolled in or admitted to a Louisiana-recognized Bachelor of Science in Nursing, Associate Degree in Nursing, or Licensed Practical Nursing program.
Promotes diversity inclusivity
As established by the Association of American Medical Colleges (AAMC), applicants from diverse or underrepresented populations are given first preference when awarding the scholarship.