Global Ambassador Award
3/28/2023
Submission Deadline
Explore Similar Scholarships
Location:
Grade Level:
The University of New Orleans (UNO) believes in the importance of international education and cultural exposure in any field of study. Therefore, it has partnered with the Division of International Education for Louisiana to create the Global Ambassador Award for undergraduate and graduate students who seek such experience and wish to carry out research in relative countries to their fields of study.
Students of all levels currently enrolled at UNO are encouraged to apply for this award. There are seven scholarship awards available ranging between $250 and $5,000. Students can carry out their studies at accredited institutions in Australia, Costa Rica, England, Italy, Japan, and Spain.
Applicants must have a minimum GPA of 2.75, and submit résumés, essays, recommendation letters, financial statements, and grade transcripts. The committee considers financial need but it does not determine eligibility.
Key Information of Global Ambassador Award
Study Details
Specific Schools
University of New Orleans
Scholarship Details
Intended Level of Study
Undergraduate
Global Ambassador Award Timeline
November 2022
Application Opening Date
Applications open on November 1.
March 2023
Submission Deadline
The submission deadline is on March 28.
Scholarship Eligibility
To be eligible to apply, applicants must meet the following criteria.
Eligible Grade: Undergraduate – Graduate
Maximum Age: Any
Required GPA: 2.75
Geographic Eligibility: Louisiana
Gender: Any
Race/Ethnicity: Any
Application Requirements
Here's what you need to submits besides your application.
Short Answers
Grade transcript
Essay
Recommendation letters
Present Work Experiences
How to ace the Global Ambassador Award
1
Reach out to previous recipients
You should consider reaching out to past and present winners of the Global Ambassador Award for mentorship. You will definitely learn tips that you can use to increase your chances of emerging a winner. Remember that the award is very competitive. So, do all you can to stand out from others.
2
Write a compelling statement
Before starting the online application, write an essay and narrate how studying abroad will help you to achieve and improve your academic and career goals. Make sure that the essay does not exceed three paragraphs. Additionally, your essay has to be concise while detailing the major points. After writing the essay, copy and paste it into the box designated for the question on the online application form.
3
Submit two letters of recommendation
You will need two letters of recommendation for the application and they must come from individuals who are familiar with you in an academic or professional setting. One of your reference letters has to come from a UNO faculty member or advisor. Your references may choose to complete the reference form instead of writing the letter. All reference letters and forms have to be submitted by the references directly to the study abroad program administration via email.
4
Keep your grades up
This scholarship program is very competitive with few winners. It is merit-based therefore only those with a GPA of 2.75 or higher have better chances of winning. So work hard on keeping your grades up and maintaining your GPA. Grades will be an indicator of how dedicated and serious you are.
How the Global Ambassador Award is Judged
Applications are evaluated based on compelling personal statements, grade transcripts, and recommendation letters. Financial need is considered but not a determinator.
Why We Love the Global Ambassador Award
Study abroad experience
While many scholarship opportunities in the United States are used for studies within the country, the award is used for studies in other countries where you will be immersed in a new culture.
No discrimination
The program is open to all students at UNO as long as they meet the scholarship requirements. UNO supports equality and diversity with no discrimination against gender, race, ethnicity, religion, etc.
It is fair
Some students are employed by the Division of International Education and there are students whose parents are faculty or staff members working on one of the study abroad programs of UNO. These two groups of students are ineligible. Therefore, allowing fair and equal chances to all applicants. Ensure that you do not fall into these categories to avoid your application from being rejected.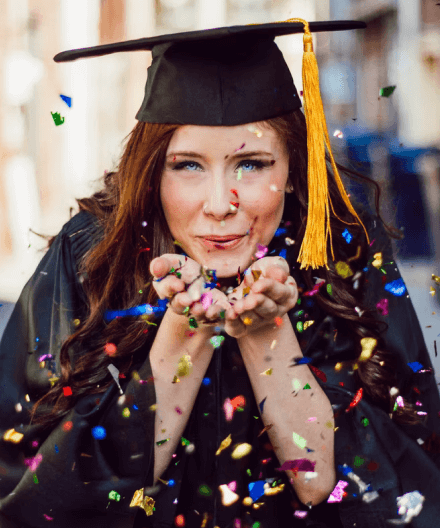 5 Facts About Global Ambassador Award
Affiliation with UNO and Division of International Education prohibited
Those employed or of parents employed or affiliated with either UNO or the Division of International Education are ineligible to apply.
Interview for finalists
The scholarship board will contact the preliminary finalists for personal interviews and they must attend to be considered for the award.
Waiver for online students
Applicants who are pursuing an online degree at UNO and emerge a winner of the award are exempted from attending the honors convocation.
Financial aid is considered
Financial need is considered for this program but not a determinator.
Awards to be presented at honors convocation
After interviewing finalists, the scholarship board will announce the winner and present the award at UNO's honors convocation in the spring.