William J. Doré Scholarship
3/15/2023
Submission Deadline
Explore Similar Scholarships
Location:
Grade Level:
Since 1984, Horatio Alger Association members and friends have provided need-based college scholarships to low-income youth so that they can pursue their dreams of higher education. By the association's 75th anniversary in 2022, they have awarded more than 35,000 deserving students a total of $235 million in scholarships. The association assists students pursuing bachelor's degrees and graduate studies through its numerous scholarship programs.
The association has several scholarship programs that require applicants to either pursue a specific degree or attend a particular university. The William J. Doré Scholarship is one of them. The William J. Doré Scholarship Program is worth $15,000 funded by Association Member and Doré Energy Corporation CEO William J. Doré, and awarded to 16 high school seniors annually.
The scholarship is designed to help high school students who have faced and overcome significant life challenges. While many programs focus on academic achievement or leadership potential, the William J. Doré Scholarship seeks students who have demonstrated determination, integrity, and perseverance in the face of adversity, as well as critical financial needs. Applicants must be current Louisiana residents.
Key Information of William J. Doré Scholarship
Study Details
Country of Study
United States
Specific Schools
McNeese State University
University of Louisiana at Lafayette
Scholarship Details
Intended Level of Study
Undergraduate
William J. Doré Scholarship Timeline
December 2022
Application Opening Date
Applications open on December 1.
March 2023
Submission Deadline
The submission deadline is on March 15.
May 2023
Awards Announcement Date
Winners will be notified in May.
Scholarship Eligibility
To be eligible to apply, applicants must meet the following criteria.
Eligible Grade: High School Senior – High School Graduate
Maximum Age: Any
Required GPA: 2
Geographic Eligibility: Louisiana
Gender: Any
Race/Ethnicity: Any
Application Requirements
Here's what you need to submits besides your application.
Short Answers
Financial Information
Grade transcript
How to ace the William J. Doré Scholarship
1
Demonstrate your financial need
The primary criterion for selecting scholarship recipients is financial need. Only applicants, who can show financial need, will be considered for the scholarship, so include proof of financial need in your application.
2
Determination and perseverance in overcoming adversity
In your application, discuss the challenges you've faced and how you overcame them. Demonstrate to the judges your inner strength.
3
Volunteering in the community
In your application, highlight all extracurricular activities and/or community service work you did, in which you demonstrate leadership. Explain the impact you had on your community or project subjects. Any honors, merits, and certificates are to be added as well if applicable. Such activities are highly preferred by judges.
4
Stand out from the crowd
In your application, provide your voice and the complete picture of your character, ambitions, and abilities. Make it concise and interesting, and ensure it captures your pursuit of your undergraduate degree of choice. Tell the judges your story and what you hope to achieve. Stay focused and get a second or third eye review from your mentor or instructor.
How the William J. Doré Scholarship is Judged
Applicants are judged based on their financial needs, determination, and community service. Applicants are expected to be involved in their communities. They must be committed to bettering their communities and have a strong desire to give back.
Why We Love the William J. Doré Scholarship
No discrimination
The program is open to all residents of Louisiana as long as they meet the scholarship requirements. The association supports equality and diversity with no discrimination against gender, race, ethnicity, religion, etc.
Scholars enjoy a variety of opportunities
In addition to financial assistance, the association provides scholars with a variety of services and opportunities. Scholars enjoy a variety of opportunities that will benefit them in the long run.
You join a robust alumni
Another thing we love about this scholarship is the intellectual opportunities it also offers. As a scholar, you will be part of a large alumni network.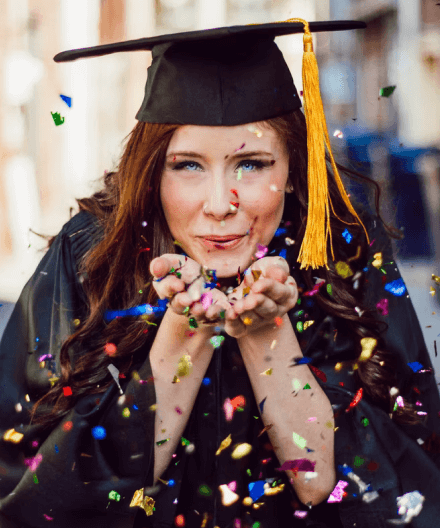 5 Facts About The William J. Doré Scholarship
High school seniors only
You must be a high school senior attending McNeese State University or the University of Louisiana Lafayette to be eligible for the William J. Doré Scholarship.
Grade point average of 2.0
Part of the requirement for the scholarship is a minimum grade point average (GPA) of 2.0.
United States citizenship
Only applicants, who are U.S. citizens and current residents of Louisiana, are eligible only.
The scholarship is need-based
Applicants must demonstrate critical financial need ($55,000 or less adjusted gross income per family).
Only complete applications are reviewed
Your application and all required materials must be uploaded to the required platform to be reviewed.