ASHRAE Region I Setty Family Foundation Scholarship
12/1/2022
Submission Deadline
Explore Similar Scholarships
College Major:
Grade Level:
The Setty Family Foundation Scholarship is provided by ASHRAE, which is a multidisciplinary organization dedicated to promoting the arts and sciences of heating, ventilation, air conditioning, and refrigeration to benefit humanity and build a sustainable world.
The Setty Family Foundation Scholarship awards a $3,000 scholarship to a qualified undergraduate mechanical or architectural engineering student attending a post-secondary educational institution within ASHRAE Region I's geographic boundaries or who has graduated from a high school within Region I and meets the general criteria.
The awarding organization, which has more than 50,000 members from 132 countries, aims to encourage students and prospective students from all around the world to pursue engineering or technology careers in the HVAC&R or STEM fields.
Key Information of ASHRAE Region I Setty Family Foundation Scholarship
Study Details
Area of Study
Engineering
Country of Study
United States
Scholarship Details
Intended Level of Study
Undergraduate
ASHRAE Region I Setty Family Foundation Scholarship Timeline
January 2022
Application Opening Date
Applications open in January.
December 2022
Submission Deadline
The submission deadline is December 1.
September 2023
Awards Announcement Date
Winners are announced in September the following fall semester.
Scholarship Eligibility
To be eligible to apply, applicants must meet the following criteria.
Eligible Grade: Undergraduate
Maximum Age: Any
Required GPA: 3
Geographic Eligibility: Massachusetts, Rhode Island, Connecticut, New Jersey, New York, Vermont, Maine, New Hampshire
Gender: Any
Race/Ethnicity:
Application Requirements
Here's what you need to submits besides your application.
Grade transcript
Recommendation letters
How to ace the ASHRAE Region I Setty Family Foundation Scholarship
1
Examine your application before submitting it
If you have any spelling or grammar mistakes in your application, you will be disqualified from the scholarship competition. Have a trustworthy family member, teacher, or mentor look over your application before submitting it.
2
Research the organization that confers the award
Conduct research on the scholarship donor. Spend some time on the organization's website to learn about its vision, goals, and values, and make sure your scholarship application represents them.
3
Make contact with previous winners
The information of previous scholarship recipients is available on the awarding body's website. You may contact one of them, and ask how they got the scholarship. They can provide you with valuable insight into what makes a good candidate.
4
Make your application an accurate reflection
If you can submit a neat, timely, and detailed application, it reflects well on you. This is how you introduce yourself to the company. Make yourself proud by submitting the best application possible.
How the ASHRAE Region I Setty Family Foundation Scholarship is Judged
The selection committee examines applicants based on their application and grade transcript. Applicants must provide three signed letters of recommendation, one from an instructor or faculty adviser, one from a current or previous employer, and one from another character reference (who is not a family member).
Why We Love the ASHRAE Region I Setty Family Foundation Scholarship
Past winners can re-apply
Unlike many other programs, former recipients can reapply for this program so long as they meet the requirements.
It's easy to apply
To apply, you do not need to write the best essay or provide much information. Anyone, who meets the criteria, is eligible to apply and win because the winners are chosen at random.
Adequate application time
Given that the application is over a year long, the applicant has plenty of time to submit their best work and obtain the requisite recommendation letter.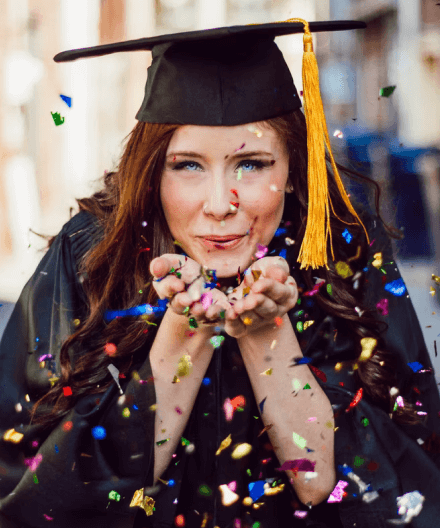 5 Facts About ASHRAE Setty Family Foundation
The organization offers 30 society scholarships
The Atlanta-ASHRAE scholarship awards a total of $167,000 to the recipients of the 30 society scholarships.
The organization offers grant aids
This is a stipend for a full-time graduate student studying ASHRAE technology. Each year, many awards of up to $10,000 are given out (usually 10 to 25).
Schwedler has won a number of awards
Mick Schwedler, the 2021-22 ASHRAE Society President, has received the Fellow Award, Exceptional Service Award, Standards Achievement Award, and the Distinguished Service Award.
The awarding body offers job opportunities
ASHRAE offers a flexible work schedule that includes some telecommuting, competitive salaries, and many benefits in exchange for exceptional skills and abilities.
ASHRAE offers free technical apps
ASHRAE provides industry-related mobile apps and eBooks. On-the-go access is becoming increasingly important as the organization seeks to expand its mission around the world.