NYSAWWA Hazen – Walter B. Sinnott Scholarship (Undergraduate)
4/1/2023
Submission Deadline
Explore Similar Scholarships
College Major:
Location:
Grade Level:
The Hazen-Walter B. Sinnott Scholarship is a one-time award of $2,500 offered by the NYSAWWA (American Water Works Association). Applicants must be enrolled in a bachelor's degree program at a recognized institution or university in the U.S.
Applicants, whose courses of study are thought to be advantageous to water works practice specifically in New York State, are given priority (e.g. utility management or regulation, engineering design, treatment plant operation, among others). The selection committee will select one winner per year.
The student must enter a full-time program to be eligible. Candidates must send their applications to Jenny Ingrao, Executive Director, through the provided email address.
Key Information of NYSAWWA Hazen – Walter B. Sinnott Scholarship (Undergraduate)
Study Details
Area of Study
Engineering
Water Science
Water Technology
Water Works
Country of Study
United States
Scholarship Details
Intended Level of Study
Undergraduate
NYSAWWA Hazen – Walter B. Sinnott Scholarship (Undergraduate) Timeline
October 2022
Application Opening Date
Applications open on October 1.
April 2023
Submission Deadline
The submission deadline is on April 1.
Scholarship Eligibility
To be eligible to apply, applicants must meet the following criteria.
Eligible Grade: College Freshman
Maximum Age: Any
Required GPA: Any
Geographic Eligibility: New York
Gender: Any
Race/Ethnicity: Any
Application Requirements
Here's what you need to submits besides your application.
Essay
Recommendation letters
How to ace the NYSAWWA Hazen – Walter B. Sinnott Scholarship (Undergraduate)
1
Be clear and direct
Scholarship organizers ask interested students to send a cover letter explaining why they are deserving of the award. Be truthful and succinct in your response. Demonstrate your abilities and enthusiasm for the field.
2
Demonstrate your commitment
Demonstrate your excellent academic performance. Academic averages are taken into account when judging, despite the fact that no minimum grade is required.
3
Don't miss the dates
Always double-check the dates to avoid missing them and to stay up to speed on any changes.
4
Present previous experience
Candidates with prior experience in a position connected to water supply are highly valued by the program. Similarly, any other comparable extracurricular activity is taken into consideration.
How the NYSAWWA Hazen – Walter B. Sinnott Scholarship (Undergraduate) is Judged
Educational success is a significant consideration in the selection process. In addition, the applicant's course work in areas connected to a profession in the water-supply sector will also be taken into account. Extracurricular activities such as involvement in student chapters of professional societies and summer job experience in the water-supply field are accorded appropriate weight.
Why We Love the NYSAWWA Hazen – Walter B. Sinnott Scholarship (Undergraduate)
The application format is very short
This speeds up the procedure. Official documents are not required for the scholarship; simply basic contact information and a short essay are required.
It serves a specialized and important field
It encourages students to seek a career that contributes to humanity and the maintenance of the water supply.
Different alternatives
The AWWA offers a variety of scholarships to undergraduate and graduate students each year.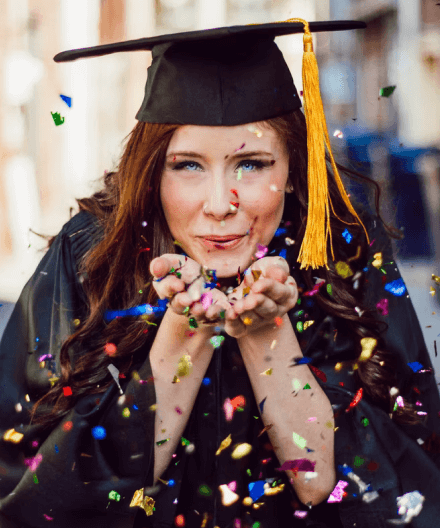 5 Facts About NYSAWWA Hazen - Walter B. Sinnott Scholarship
Winners celebrated
The scholarship award will be handed to the winner at the section's Annual New York Water Conference.
Encourages higher education
The AWWA awards over 40 scholarships to local students with amounts ranging from $100 to $5,000.
About Hazen and Sawyer
The company has concentrated on assisting its clients in providing clean drinking water to their customers as well as minimizing water pollution and its environmental implications.
Their mission
Protecting public health, advocacy and leadership, sustainability, and knowledge sharing are the company's main goals.
Annual New York Water Conference
Students can present the results of their work and/or academic programs at this event, allowing them to learn and interact with specialists in the field.