Illinois Section One AWWA Operator Scholarship
6/30/2023
Submission Deadline
Explore Similar Scholarships
College Major:
Location:
The scholarship is an initiative of the Illinois Section American Water Works Association (ISAWWA). ISAWWA is an organization dedicated to providing safe and sustainable water to Illinois residents. This scholarship program is AWWA's strategy to increase the number of and motivate individuals to join the water and wastewater operators industry, which is projected to see a rise in demand for these professionals in the next decade.
The program awards a total of $2,000 to outstanding students, the total number of which is determined by the selection committee. All applicants must be current water or wastewater operators or individuals who wish to pursue a career in the water, wastewater, or stormwater industry. As a prospective candidate, you must demonstrate a keen interest in ISSAWA's training programs and have a plan to positively impact the water industry to win the scholarship.
The $2,000 scholarship fund is distributed among recipients selected by the committee. Once winners are announced, the scholarship award is disbursed to the college, university, or technical school, in which the recipients are enrolled. These funds can be used to cover college expenses such as tuition, books, and manuals.
Key Information of Illinois Section One AWWA Operator Scholarship
Study Details
Area of Study
Water Operator
Water Works
Country of Study
United States
Scholarship Details
Intended Level of Study
Undergraduate
Vocational/Technical School
Illinois Section One AWWA Operator Scholarship Timeline
January 2023
Application Opening Date
Applications open on January 1.
June 2023
Submission Deadline
The submission deadline is on June 30.
Scholarship Eligibility
To be eligible to apply, applicants must meet the following criteria.
Eligible Grade: All
Maximum Age: Any
Required GPA: Any
Geographic Eligibility: Illinois
Gender: Any
Race/Ethnicity: Any
Application Requirements
Here's what you need to submits besides your application.
Recommendation letters
Present Work Experiences
Grade transcript
How to ace the Illinois Section One AWWA Operator Scholarship
1
Structure your résumé
While your résumé should highlight any internships, achievements, and work experience that you have had in the past, make sure to keep it short, specific, and with a simple easy-to-follow format.
2
Demonstrate your experience
Instead of just plainly stating how you plan to impact the total water industry, use your own experiences of your achievements in the water industry to showcase your skills and paint a vivid picture for your reviewer.
3
Review your essay response
Make sure to ask a third objective party to review your responses to the question prompt. Doing so will not only help you identify and correct grammatical errors but it will also give you a chance to eliminate ambiguity in your writing.
4
Fill online application accurately
Double-check your online application form to make sure that the personal details you give in the application form, for example, your email address, are accurate.
How the Illinois Section One AWWA Operator Scholarship is Judged
Applications are judged based on three main criteria: the academic credentials provided in the transcript, your résumé with details of your interest in the water, wastewater, or stormwater industry, and your responses to the question prompts on the application form. Winning essay responses demonstrate unique insights and plan to impact the water industry.
Why We Love the Illinois Section One AWWA Operator Scholarship
No financial statement is needed
The scholarship is not need-based and, for this reason, applicants for the scholarship do not need to give any financial information in order to be considered.
Motivates students in the water industry
With the demand for more professionals in the water and wastewater operators industry on the rise, the scholarship is a means to motivate more students to join the industry.
Simple application process
The application process is relatively easy as it mainly involves filling in an application form and uploading your resume and transcripts.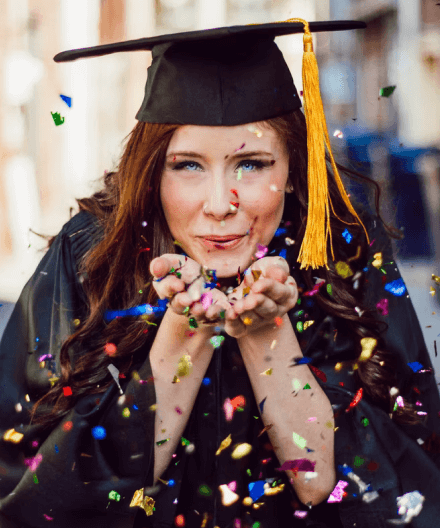 5 Facts About Illinois Section One AWWA Operator Scholarship
Scholarship is funded through a matching fund
The scholarship is offered by both ISAWWA and AWWA's The Water Equation, which both contribute $1,000 each to the fund.
Recipient's name can be used for promotion
By participating in the scholarship application process, AWWA has the right to use names and scholarship stories for promotional purposes.
Some individuals are ineligible to apply
ISAWWA does not allow immediate family members of its staff to apply and receive the scholarship funds.
ISAWWA offers other scholarships
ISAWWA also funds and facilitates other scholarships to which you can apply, such as the Outreach Safe Water Scholarship and IPSI Scholarship.
Applicants must be residents of Illinois
This program is open to Illinois residents or those working in the state and they must demonstrate an interest in the state's water operating profession.