NY Grace LeGendre Endowment Fellowships
$1,000–$2,000
Award Amount
2/28/2023
Submission Deadline
Explore Similar Scholarships
Location:
Grade Level:
The NY Grace LeGendre Endowment Fellowship is a fellowship awarded annually for graduate study to qualified women.
The scholarship is aimed at helping these eligible women achieve their dreams of a master's or doctorate degree.
The fellowship will be offering one fellowship of $2,000, two of $1500, and one of $1,000.
Key Information of NY Grace LeGendre Endowment Fellowships
Study Details
Country of Study
United States
Scholarship Details
Intended Level of Study
Postgraduate
Award Amount
$1,000–$2,000
NY Grace LeGendre Endowment Fellowships Timeline
August 22, 2022
Application Open Date
Application opens for submission of entries
February 28, 2023
Submission Deadline
Entries will no longer be accepted from this date
April 2023
Award Announcement Date
Scholarship winners will be announced and contacted this month
Scholarship Eligibility
To be eligible to apply, applicants must meet the following criteria.
Eligible Grade: Postgraduate
Maximum Age: Any
Required GPA: Any
Geographic Eligibility: New York
Gender: Women
Race/Ethnicity: Any
Application Requirements
Here's what you need to submits besides your application.
School Verification
Grade transcript
Essay
Recommendation letters
How to ace the NY Grace LeGendre Endowment Fellowships
1
Submit all official academic transcripts
Ensure to have your most recent official undergraduate and graduate transcripts submitted to the fellowship chair. These transcripts must be sent from the university or college directly to the Fellowship Chair.
2
Notify your two recommenders to submit recommendations
Your two current letters of recommendation should come from persons acquainted with your academic performance and/or professional work. These letters are to be sent directly to the Fellowship Chair by the persons you have selected.
3
Explain how the fellowship will benefit you
Write a one-page statement indicating why you believe you should be awarded a fellowship. Indicate alongside your accomplishments, your goals, long-term plans, financial need, and plans for use of your graduate education.
4
Show evidence of need for financial assistance
In addition to answering all questions as fully as possible in the application form, supply all the financial data requested in the financial section of the form. Date and sign the application.
How the NY Grace LeGendre Endowment Fellowships is Judged
Applicants will be judged on evidence of scholastic ability as demonstrated by grade transcript, as well as the need for financial assistance, quality of submitted essay in relation to the given brief, and recommendation letters.
Why We Love the NY Grace LeGendre Endowment Fellowships
Fellowship supports women in acquiring postgraduate degrees
The scholarship assists women to get their master's and doctorate degrees, this is evident in the over $186,000 scholarships awarded to 162 NY women.
Awards hard work and dedication
The fellowship is looking for high-achieving women who are pursuing postgraduate study. The women show dedication to their education and work ethic to achieve good academic results.
Fellowships have been awarded in 55 areas of study to date
From 1989 through 2021, GLEF Fellowships in fifty-five different areas of study have been awarded to 162 women who matriculated in Doctoral or Master's or programs at fifty-seven institutions within NY.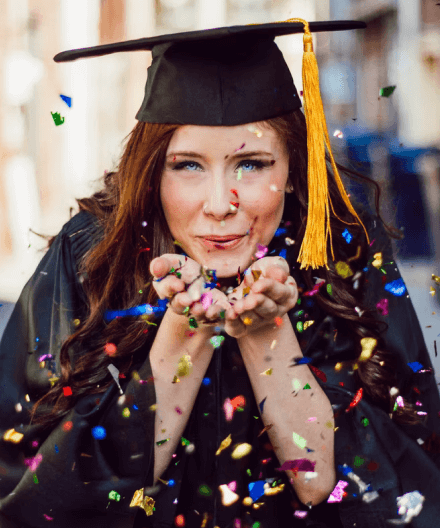 5 Facts About the NY Grace LeGendre Endowment Fund
Awarded over $186,000 to 162 women
Since its incorporation in 1989, the NY Grace LeGendre Endowment Fund Inc (GLEF), has awarded over $186,000 in fellowships to 162 NY women.
Foundation has supplemented education cost with $6,000
The GLEF has allocated $6,000 for Fellowships to supplement education costs for each academic year: one award at $2,000, two at $1,500, and one at $1,000.
The scholarship is awarded annually
Fellowships are awarded annually for graduate study to qualified women, but the number and amount of the fellowships vary from year to year
Amount and number of fellowships vary
The amount for the fellowships, and the number of fellowships awarded, may change depending on the funds available each year.
Fellowships are awarded in different fields
As of 2021, they have been awarded fellowships in 55 different fields, including accounting, chemistry, fine arts, and nursing.