Fresh Start Scholarship
5/15/2023
Submission Deadline
Explore Similar Scholarships
Location:
Grade Level:
The Fresh Start Scholarship Foundation was founded to improve women's lives through education. It offers scholarships to Delaware women who are returning to college. Fresh Start has given more than $1.34 million to over 260 Delaware women attending colleges and universities.
As the number of candidates has grown, so has the scholarship program. The Foundation can look back on nearly 25 years of success with pride. In 1996, it all started with one scholar. They've cumulatively provided an opportunity for a fresh start for a lot of women attending local colleges and institutions.
Fresh Start particularly seeks women who have experienced personal and financial difficulties but are determined to transform their own and their families' fates through education. Each recipient receives up to $2,500 in the annual scholarship program.
Key Information of Fresh Start Scholarship
Study Details
Country of Study
United States
Scholarship Details
Intended Level of Study
Undergraduate
Fresh Start Scholarship Timeline
July 1, 2022
Application Open Date
Applications for Fresh Start Scholarships usually open in July.
May 15, 2023
Submission Deadline
All applications must be completed and submitted by May 15 the next year.
July 2023
Award Announcement Date
Candidates will be notified by mail on or before the end of July.
Scholarship Eligibility
To be eligible to apply, applicants must meet the following criteria.
Eligible Grade: High School Graduate – College Freshman
Age: 20
Required GPA: 2
Geographic Eligibility: Delaware
Gender: Women
Race/Ethnicity: Any
Application Requirements
Here's what you need to submits besides your application.
Financial Information
Grade transcript
Recommendation letters
How to ace the Fresh Start Scholarship
1
Submit your application early
Early submission shows that you are well-organized and on top of your game. You can also avoid any last-minute issues with online submissions by submitting early.
2
Demonstrate your will to succeed
Fresh Start is looking for women who are passionate about changing their own and their family's lives through education. Include in your application how the scholarship will improve your life and the chances for you and your family.
3
Certify financial need
The goal of the scholarship is to help women who have faced personal and financial challenges but still have the will to go to college. Ensure your financial position is verified in your application.
4
Make sure your application is completely filled
All applications must be completely filled out to be eligible for review. Incomplete applications are not considered. Fill in "N/A" if a section does not apply to you so your application can be complete.
How the Fresh Start Scholarship is Judged
The scholarship is awarded based on financial need, academic performance, and determination to succeed. The information provided by applicants is used to evaluate them. There are no considerations for race, marital status, age, religion, sexual orientation, or national origin.
Why We Love the Fresh Start Scholarship
Each scholar gets a mentor
Fresh Start assigns a mentor to each scholar who provides guidance, coaching, and support. The mentors also assist scholars with professional networking and career navigation.
No racial discrimination
The scholarship program is open to women of all races and ethnicities.
The award is for more than tuition
The amount can be used for more than just tuition. It can be used for books and other direct educational expenses.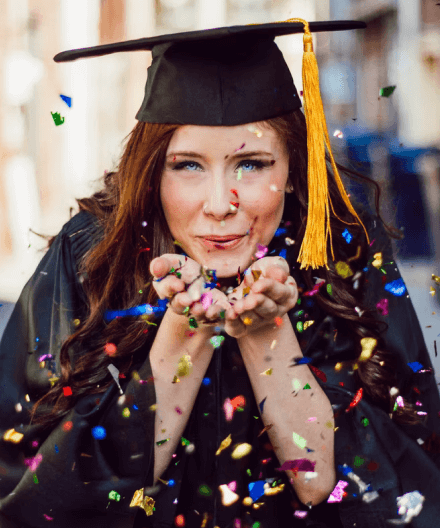 5 Facts About The Fresh Start Scholarship
Fresh Start only accepts female applicants
The scholarship foundation only considers female applicants.
Candidates must be U.S. Citizens
To be eligible, you must be a U.S. citizen or permanent resident.
You must be residing in Delaware
Applicants must be Delaware residents or have worked in Delaware for at least the previous 12 months.
Applicants must be at least 20 years
You must be at least 20 years old and have a high school diploma or G.E.D. to apply for the Fresh Start Scholarship.
Scholars attend orientation session
An approved Fresh Start Scholarship award winner must attend a scholar orientation session.