NMAAA Scholarship
12/31/2022
Submission Deadline
Explore Similar Scholarships
College Major:
Location:
Grade Level:
New Mexico Agricultural Aviation Association (NMAAA) consists of aerial applicators based in New Mexico and West Texas. They deal with the past and future aspects of the aerial application industry. NMAAA launched the NMAAA Scholarship to help its members and students of the New Mexico State University.
NMAAA has two scholarship schemes. The first scheme targets two students sponsored by NMAAA members and is worth $1,000 each. The second scheme targets freshmen at New Mexico State University pursuing an agricultural-related course and is worth $750 each.
Applicants can submit their applications to the NMAAA scholarship committee by mail or email. Applicants are to submit an essay addressing "What agriculture means to me", three recommendation letters, and grade transcripts.
Key Information of NMAAA Scholarship
Study Details
Area of Study
Agriculture
Country of Study
United States
Specific Schools
New Mexico State University
Scholarship Details
Intended Level of Study
Undergraduate
Vocational/Technical School
NMAAA Scholarship Timeline
September 2022
Application Opening Date
Applications open on September 1.
December 2022
Submission Deadline
The submission deadline is on December 31.
January 2023
Awards Announcement Date
Winners are announced in January.
Scholarship Eligibility
To be eligible to apply, applicants must meet the following criteria.
Eligible Grade: Undergraduate
Maximum Age: Any
Required GPA: Any
Geographic Eligibility: New Mexico
Gender: Any
Race/Ethnicity:
Application Requirements
Here's what you need to submits besides your application.
Recommendation letters
Essay
Grade transcript
How to ace the NMAAA Scholarship
1
Maintain good GPA
For those beneficiaries at NMSU, work on your GPA and maintain it to a minimum of 2.75. The scholarship amount of $750 is split into the first semester's $375. The second semester's $375 will only be disbursed when you achieve a minimum of 2.75 GPA.
2
Express your passion for field of agriculture
NMAAA focuses on agricultural technology. Passion for agriculture is a trait they seek in applicants. When writing the essay on "What agriculture means to me," let your passion be outright. Boldly express yourself and the future of agriculture that you see.
3
Contact your recommenders early
This application requires three recommendation letters. It is good practice to contact your recommenders early to put in a good word for you. This will ensure that they have ample time to write and review the letters.
4
Have your application reviewed
Although the application process is quite easy, simple mistakes such as grammatical errors, typos, and misspellings form a strong basis for disqualification. Seek feedback from two or three people so that your essay is proven against such avoidable mistakes.
How the NMAAA Scholarship is Judged
Applicants are evaluated based on their academic records and passion for agriculture. The NMAAA scholarship committee also considers the recommendations indicated by the applicants on the application form.
Why We Love the NMAAA Scholarship
It has a member scholarship
It offers two member scholarships annually to the value of $1,000 to study anywhere in the United States.
Scholarships are exclusively for freshmen at NMSU
The other two scholarships are awarded to New Mexico State University freshmen whose major is in agriculture/agricultural-related fields of study.
The scholarship application process is simple
Application for most scholarships is tedious but this one is simple to apply.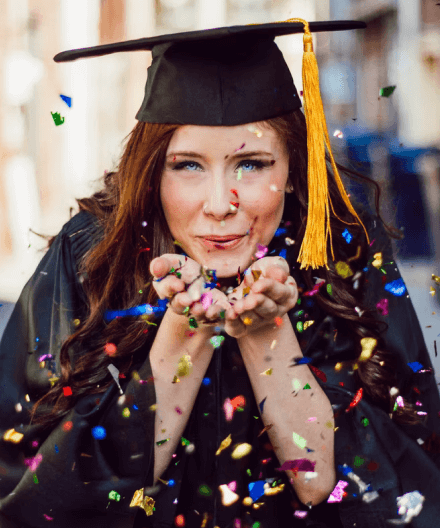 5 Facts About NMAAA Scholarships
The association has two scholarship programs
NMAAA has two scholarship schemes; member scholarships and NMSU scholarships.
The second scholarship allocation isn't guaranteed
For the beneficiaries at New Mexico State University, it is required that students maintain a GPA of 2.75 minimum in the first semester else they won't receive the second disbursement.
The funds are paid to the school
The scholarship amount is payable directly to the school in the name of the student.
Financial need is not a must
Applicants need not demonstrate financial need.
There is NMAAA membership
Professionals in the Agricultural Aviation Industry might become members of the association with access to a lot of benefits.