NJCPA Scholarship Fund – High School Seniors
12/10/2022
Submission Deadline
Explore Similar Scholarships
College Major:
Location:
Grade Level:
The New Jersey Society of Certified Public Accountants (NJCPA) was established in 1898 and is the leading professional association representing the interests of CPAs and budding CPAs in the Garden State. Students from New Jersey, who have excelled academically and aspire to become certified public accountants (CPA), are eligible for the award.
Since 1960, the fund has awarded more than $7 million in scholarships to over 2,000 New Jersey students. The fund has aided in increasing the number of minorities and women who enter the field, and many scholarship recipients are the first in their households to attend higher education.
Every year, the NJCPA offers over 500 professional development programs to support members to maximize their value to their clients, corporations, and associations, as well as to enable CPAs to achieve their continuing education objectives. The NJCPA is also involved in the state government and partners with other organizations to track and react appropriately to aspects that concern CPAs and their clients.
Key Information of NJCPA Scholarship Fund – High School Seniors
Study Details
Country of Study
United States
Scholarship Details
Intended Level of Study
Undergraduate
NJCPA Scholarship Fund – High School Seniors Timeline
October 2022
Application Opening Date
Applications open on October 1.
December 10, 2022
Submission Deadline
The submission deadline is on December 10.
Scholarship Eligibility
To be eligible to apply, applicants must meet the following criteria.
Eligible Grade: High School Senior
Maximum Age: Any
Required GPA: Any
Geographic Eligibility: New Jersey
Gender: Any
Race/Ethnicity: Any
Application Requirements
Here's what you need to submits besides your application.
Essay
Standardized Test Scores
How to ace the NJCPA Scholarship Fund – High School Seniors
1
Inquire who the designated contact person is
If you have any queries or if there is anything unclear about the scholarship requirements, you can reach the number and email address listed on the website. Ask everything in depth and thoughtfully so you don't miss any information.
2
Conduct some research for your essay
Stick to your strong suit to stand out from the crowd. Highlight the qualities that make you deserving of a scholarship objectively and without embellishing facts. Your arguments should be supported by facts. Therefore, conduct thorough research before you start writing about the specified topic.
3
Create an outline before you begin writing
An outline will help you set up and compose your essay more coherently and succinctly. If you know what kind of structure you're going to use from the start, you can easily change it if anything doesn't fit later on.
4
Write a strong conclusion
Give a compelling conclusion to demonstrate who you really are. When opposed to finishing your essay with long-winded and incoherent paragraphs, this will definitely make an impression on the scholarship committee.
How the NJCPA Scholarship Fund – High School Seniors is Judged
Educational attainment, standardized test scores, essays, and individual interviews are all used to evaluate the applicants. These industrious and bright youths must aspire to be certified public accountants (CPA) and New Jersey residents.
Why We Love the NJCPA Scholarship Fund – High School Seniors
Robust membership to incentivize and engage members
Over 14,000 members make up the NJCPA's extraordinary community. Through well-cultivated programs, you can establish a formidable network and improve your industry expertise and leadership excellence.
Women are prominently featured in accounting events
NJCPA hosts a number of high-caliber accounting events, both off-site and on-site. Live webcasts on the ethics of self-esteem for women were broadcasted on May 18 and June 22, and a conference on women, wealth, and wellness was hosted on July 21 in 2022.
Section for free resume critique
NJCPA offers a specialized service to boost your odds of landing your dream job. All of the procedures are outlined on the website, and you will receive an analysis highlighting your strengths and weaknesses in terms of how you fill up your resume within a few days of submitting it.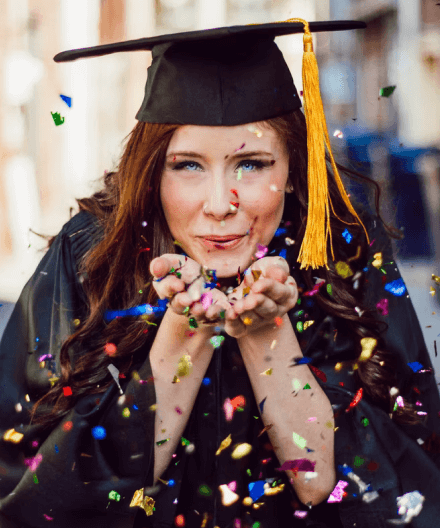 5 Facts About NJCPA Scholarship Fund
Special section for sharing stories
The NJCPA provides a dedicated section where members of the community can tell their experiences about their various milestones, life paths, and what keeps them going.
Locate a CPA feature
NJCPA offers a free CPA finder service through its website's special section.
Plenty of career tools for students
From an early stage, the NJCPA provides resources to help students grow their skill sets.
Tedtalk podcast from NJCPA
You can listen to NJCPA podcasts on your favored podcast application or watch each episode on YouTube. This podcast is released once a month and explores the technology that is evolving in tandem with accounting topics, such as robotic process automation, blockchain and crypto tax, and a variety of other topics.
NJCPA Magazine
Each issue focuses on a topic that is critical to the accounting profession and is thoroughly explored.