Alaska State Fairgrounds Scholarship
3/29/2023
Submission Deadline
Explore Similar Scholarships
Location:
Grade Level:
The Alaska State Fairgrounds Scholarships was created to support exemplary high school students wanting to get a college education. The scholarship is open to high school junior and senior students in Alaska.
The Alaska State Fair Grounds allocates $7,000 to scholarships every year. five students from different high schools in Alaska receive awards, ranging from $500 to $3,000, from the organization. The organization is looking for students with creative ideas on how the Fair could be improved to benefit the community.
The goal of the scholarship is to encourage creativity in high school students. The Alaska State Fair Grounds values education and wishes to assist students financially.
Key Information of Alaska State Fairgrounds Scholarship
Study Details
Country of Study
United States
Scholarship Details
Intended Level of Study
Undergraduate
Alaska State Fairgrounds Scholarship Timeline
January 2023
Application Opening Date
Applications open on January 1.
March 2023
Submission Deadline
The submission deadline is on March 29.
April 2023
Awards Announcement Date
Winners are announced in April.
Scholarship Eligibility
To be eligible to apply, applicants must meet the following criteria.
Eligible Grade: High School Junior – High School Senior
Maximum Age: Any
Required GPA: Any
Geographic Eligibility: Alaska
Gender: Any
Race/Ethnicity: Any
Application Requirements
Here's what you need to submits besides your application.
Essay
Recommendation letters
Present Work Experiences
Video Submission
Special Project
How to ace the Alaska State Fairgrounds Scholarship
1
Pay attention to details
Carefully read the scholarship details so that you don't miss anything. The scholarship page has a lot of information that could help you win.
2
Show originality
Submit an original essay or creative project. The scholarship does not tolerate plagiarism. Conduct good research before writing your essay to support your arguments.
3
Research the audience
Do some research on the awarding body. This will make your essay or creative project more impactful.
4
Proofread your application
Correct grammatical and spelling errors. Don't forget to check if you have answered all the questions accurately. It is always best to get a second or third eye review before submitting your essay.
How the Alaska State Fairgrounds Scholarship is Judged
The organization evaluates applicants based on their ideas on how the fair could be improved to benefit the community even more. Applicants have five topics to choose from and can decide to either submit an essay or a creative project including a business plan, performance, and visual arts.
Why We Love the Alaska State Fairgrounds Scholarship
Applicants have two submission options
Applicants can either write a 1,000-word essay or submit a creative artistic project by mail or upload them online.
The scholarship is non-academic
Applicants are not required to maintain a certain GPA. It is a creative and fun project for high school students.
Every submission gets free admission
Every student who submits an application gets two free admissions to the fair.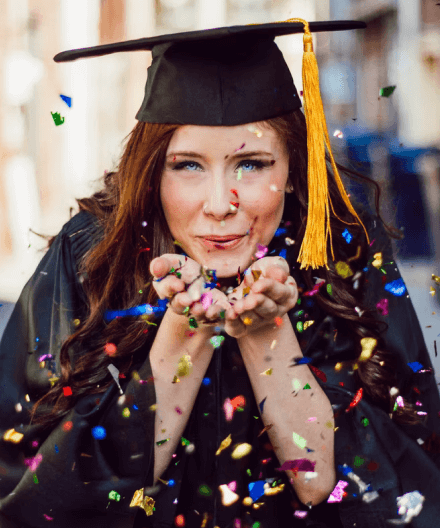 5 Facts About Alaska State Fairgrounds Scholarship
Scholarship requires students to submit a photo
Applicants are required to submit a photo with their application for publicity purposes.
The scholarship does not accept DVD submissions
Applicants are only allowed to submit their creative projects on their social media accounts.
All ideas submitted are property of organization
All ideas submitted by applicants belong to the Alaska State Fairgrounds.
The fair was established in 1936
The Alaska State Fair was created 86 years ago to showcase Alaskan culture.
The organization has multiple programs
In addition to the scholarship, the Alaska State Fairgrounds has the Helping Hands Program and the My Fair Flower Program.