National Science Foundation Scholarship for Archaeological Training
1/31/2023
Submission Deadline
Explore Similar Scholarships
The Society for American Archaeology scholarship's endowment fund was created in 1988 to create a sense of shared purpose between archaeology and Native Americans, while simultaneously encouraging positive interactions and relationships. The scholarships are funded through external grants, silent auctions, and individual donations. The National Science Foundation Scholarship for Archaeological Training will have up to four awards available each year.
The scholarship was created to further encourage the relationship between Native Americans and archaeology. The award will fund any archaeological training program for up to four Native American students or employees of tribal cultural preservation programs. The award will also fund research programs.
The scholarship will grant an award of up to $6,000 per student. This will cover tuition for the degree. The award will cover field school, archaeological digital or technical training, heritage management training, or tribal language/culture training.
Key Information of National Science Foundation Scholarship for Archaeological Training
Study Details
Area of Study
Archaeology
Country of Study
United States
Scholarship Details
Intended Level of Study
Undergraduate
National Science Foundation Scholarship for Archaeological Training Timeline
October 2022
Application Opening Date
Applications open on October 1.
January 2023
Submission Deadline
The submission deadline is on January 31.
Scholarship Eligibility
To be eligible to apply, applicants must meet the following criteria.
Eligible Grade: Undergraduate
Maximum Age: Any
Required GPA: Any
Geographic Eligibility: United States
Gender: Any
Race/Ethnicity: Alaskan Native, Native American, Native Hawaiian, Pacific Islander
Application Requirements
Here's what you need to submits besides your application.
Grade transcript
Financial Information
Essay
Recommendation letters
How to ace the National Science Foundation Scholarship for Archaeological Training
1
Proofread any written piece being submitted
The application process for this scholarship requires a good amount of written pieces. It would be in your best interest to proofread all of your written work before submitting them. Furthermore, having a third party review your work can help you avoid silly mistakes or grammatical errors.
2
Make sure your document formats are correct
The scholarship requires applicants to submit quite a bit of documentation. It is of utmost importance that you inquire what format would be preferred when uploading your documents. Be sure to double-check that all of your documents are in the correct format before uploading.
3
Have a good letter of recommendation prepared
Two letters of recommendation are required to apply for the scholarship. One has to be from an SAA member you are in good standing with and the other from a lecturer, teacher, or community leader. It is important that these people know you well, as this will reflect in the letters instead of making them seem generic.
4
Give your final application a once-over
The application form for the scholarship is quite lengthy. This means that it is very possible to make silly mistakes or miss some important information. Be sure to double-check your application and have a friend go through it as well to make sure you did not miss anything.
How the National Science Foundation Scholarship for Archaeological Training is Judged
The SAA will critically evaluate students' eligibility for the scholarship through their submitted applications to gauge how fit they would be for the program. The scholarship will look at the student's personal statement and how clear, coherent, and convincing it is. Furthermore, compelling letters of recommendation will work in favor of the applicant along with a reasonable budget breakdown.
Why We Love the National Science Foundation Scholarship for Archaeological Training
Any form of training may be funded
The scholarship may cover any form of archaeological training as suggested by the student. The student is required, however, to detail how the training will be beneficial to them.
Scholarships can be awarded to outside recipients
The National Science Foundation Scholarship for Archaeological Training will take students into consideration who have not been accepted to other SAA scholarships. The award will be granted to them if they meet the criteria, without having to apply for it.
The scholarship is not gender-specific
The scholarship is available to all genders. This means that males, females, and non-gender-conforming individuals can apply.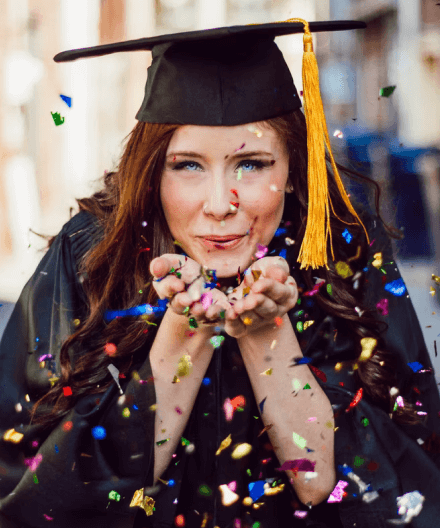 5 Facts about The National Science Foundation Scholarship for Archaeological Training
The scholarship does not cover dissertation research
The scholarship does not cover thesis or dissertation research, nor does it cover any form of traveling associated with completing dissertation/thesis research.
Scholars do not need to be enrolled
Successful candidates who are awarded the scholarship do not need to be enrolled in an institution/program at the time of award, however, the grant will only be given once they have enrolled in an institution/program.
Scholars can only have one scholarship yearly
Scholars are only allowed to receive one scholarship per year from the SAA, but this means that they can apply for a new scholarship from the SAA the following year.
Second scholarship focused on training programs
This is one of two scholarships created solely to fund archaeological training programs, the other being the SAA Arthur C. Parker Scholarship for Archaeological Training for Native Americans.
Awardees are required to report their experiences
Successful recipients of the award will be required to report on their experiences during the archaeological training – this can be done in the form of photographs or videos detailing their progress.