SAA Native American Undergraduate Archaeology Scholarship
1/31/2023
Submission Deadline
Explore Similar Scholarships
The Society for American Archaeology scholarship's endowment fund was created in 1988 to create a sense of shared purpose between archaeology and Native Americans, while simultaneously encouraging positive interactions and relationships. The scholarships are funded through external grants, silent auctions, and individual donations. The SAA Native American Undergraduate Archaeology Scholarship will be providing one award each year.
This scholarship encourages the relationship between undergraduate Native American students and archaeology. It allows undergraduate students to pursue their degrees in archaeology or museum studies. One student will receive an award of up to $6,000 to help cover their course fees.
The scholarship will cover tuition fees, traveling, food, housing, books, and supplies. In addition, the scholarship will also cover online archival research and any other archeology-related analysis costs.
Key Information of SAA Native American Undergraduate Archaeology Scholarship
Study Details
Area of Study
Archaeology
Country of Study
United States
Scholarship Details
Intended Level of Study
Undergraduate
SAA Native American Undergraduate Archaeology Scholarship Timeline
October 2022
Application Opening Date
Applications open on October 1.
January 2023
Submission Deadline
The submission deadline is on January 31.
Scholarship Eligibility
To be eligible to apply, applicants must meet the following criteria.
Eligible Grade: Undergraduate
Maximum Age: Any
Required GPA: Any
Geographic Eligibility: United States
Gender: Any
Race/Ethnicity: Alaskan Native, Native American, Native Hawaiian, Pacific Islander
Application Requirements
Here's what you need to submits besides your application.
Grade transcript
Recommendation letters
Essay
Financial Information
How to ace the SAA Native American Undergraduate Archaeology Scholarship
1
Proofread your personal statement
The application process for this scholarship requires a good amount of written pieces, one of them being your personal statement. It would be in your best interest to proofread all of your written work before submitting them. However, make sure that your personal statement is in peak condition, as it will be the deciding factor in whether you will receive the award.
2
Provide a reasonable budget breakdown
Do not lie about your budget breakdown or provide incorrect amounts. Make sure that you have calculated the amounts properly and that you only add the amounts you absolutely require. Your application might be discarded if your budget seems unreasonable.
3
Make sure you get an email confirmation
After you email your completed application to nasf@saa.org, you should receive an email back to confirm that your application has been received. If you did not receive an email, then go onto the SAA website and contact the people listed on the scholarship page for help with this specific issue.
4
Be honest about who you are
The scholarship requires you to write a personal statement detailing why you are interested in archaeology as a field of study. It is important that you are honest about why you have decided on this course, as this will be used to gauge your personality. Be sure to emphasize how passionate you are about this field of study. Furthermore, be sure to include any changes and contributions you would like to make using your degree once you have acquired it.
How the SAA Native American Undergraduate Archaeology Scholarship is Judged
The SAA will critically evaluate students' eligibility for the scholarship through their submitted applications to gauge how fit they would be for the program. The scholarship will look at the student's personal statement and how clear, coherent, and convincing it is. Furthermore, compelling letters of recommendation will work in favor of the applicant along with a reasonable budget breakdown.
Why We Love the SAA Native American Undergraduate Archaeology Scholarship
The scholarship covers medical costs
For students, medical care can be quite expensive and stressful. However, the SAA Native American Undergraduate Archaeology Scholarship opts to cover any medical fees the student might need.
A second option if you are rejected
If you are not successful in receiving the undergraduate scholarship, you will be considered for possible funding from the SAA Arthur C. Parker Scholarship for Archaeological Training for Native Americans or the National Science Foundation Scholarship for Archaeological Training.
The SAA is a non-profit organization
The Society for American Archaeology was created to support Native Americans to pursue their dreams in archaeology. The organization is nonprofit, which means that all the money they raise goes directly to its cause.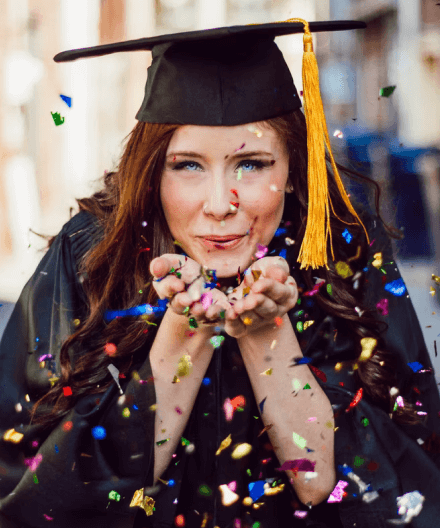 5 Facts about the SAA Native American Undergraduate Archaeology Scholarship
This scholarship was added in 2009
The SAA Native American Undergraduate Archaeology Scholarship was one of two new awards added to the programs offered by the SAA in 2009.
Scholars can only have one scholarship yearly
Scholars are only allowed to receive one scholarship per year from the SAA, but this means that they are able to apply for a new scholarship from the SAA the following year.
There is also a graduate scholarship
As a counterpart to this scholarship, the SAA offers a version for postgraduate students, which can also be found on their website.
Awardees are required to report their experiences
Successful recipients of the award will be required to report on their experiences for the duration of their archaeological course, and this can be done in the form of photographs or videos detailing their progress.
No state residency is required
Students applying for the scholarship are not required to have state residency, meaning that they would not have to be in the United States upon application.