MTU Leading Scholar Award – The Resident Value
$20,000–$60,000
Award Amount
11/1/2023
Submission Deadline
Explore Similar Scholarships
Location:
Grade Level:
Michigan Technological University (MTU) is a leading public research university that was founded in 1885. Since its inception, the university has been committed to continuing its legacy of excellence by attracting exceptional first-year students.
MTU's first scholarship program, the Leading Scholar Award, was established to recognize incoming freshmen who demonstrate academic excellence, leadership skills, and involvement both inside and outside the classroom.
The scholarship has different levels, ranging from $2,000 awards to full-value awards of up to $60,000. Applicants must demonstrate academic excellence, and submit an essay about their goals, and their extracurricular activities.
Key Information of MTU Leading Scholar Award – The Resident Value
Study Details
Country of Study
United States
Specific Schools
Michigan Technological University
Scholarship Details
Intended Level of Study
Undergraduate
Award Amount
$20,000–$60,000
MTU Leading Scholar Award – The Resident Value Timeline
September 2023
Application Opening Date
Applications open on September 1.
November 2023
Submission Deadline
The submission deadline is on November 15.
December 2022
Finalists Notification
Applicants will be notified of their statuses on December 15.
January-February 2023
On-campus Finalist Events
In January and February, finalists get to attend events where they can participate in team-building activities and connect with students, other finalists, and faculty members.
March 2023
Awards Announcement Date
Winners are announced on March 1.
Scholarship Eligibility
To be eligible to apply, applicants must meet the following criteria.
Eligible Grade: High School Senior
Maximum Age: Any
Required GPA: 3.3
Geographic Eligibility: Michigan
Gender: Any
Race/Ethnicity: Any
Application Requirements
Here's what you need to submits besides your application.
Essay
Present Work Experiences
How to ace the MTU Leading Scholar Award – The Resident Value
1
Get involved in your community
Whether it be school clubs and activities, or local community initiatives, make sure you actually have something to show for yourself outside of academics. MTU is looking for students who shine outside of the classroom too.
2
Hone your storytelling skills
The scholarship committee is not just interested in having your qualifications listed in essay form. They actually want to get to know you. Let your essay employ storytelling that leaves an impact on the mind of its readers, and helps them connect to you. If you're not sure of how to go about this, get help and practice till you perfect it.
3
Review your application
Ensure you get rid of all grammatical blunders or typing errors before turning in your application. Anything less than an impeccable application will definitely not make you stand out for the right reasons.
4
Attend a finalist event
If you end up being a finalist, make sure you attend one of the on-campus finalist events. Every finalist attendee is given a scholarship, with the amount dependent on their qualifications.
How the MTU Leading Scholar Award – The Resident Value is Judged
All applicants are first assessed and then narrowed down to finalists based on their academic achievements, essay, acceptance status, and involvement in extracurricular activities. The winners of different scholarship levels are then selected among the finalists.
Why We Love the MTU Leading Scholar Award – The Resident Value
It's renewable
The scholarship is renewable for up to 4 years, as long as recipients maintain full-time enrollment, good behavior, and a 3.25 CGPA.
It doesn't just cover tuition
The Michigan resident scholarship also covers accommodation and includes a $1,000 stipend!
There's something for almost everyone
Finalists, who don't win the Resident Value Award could win lower-level awards; and applicants who aren't selected to be finalists may qualify for the renewable Distinguished Leader Award. So even if you don't win this scholarship, you could still win something.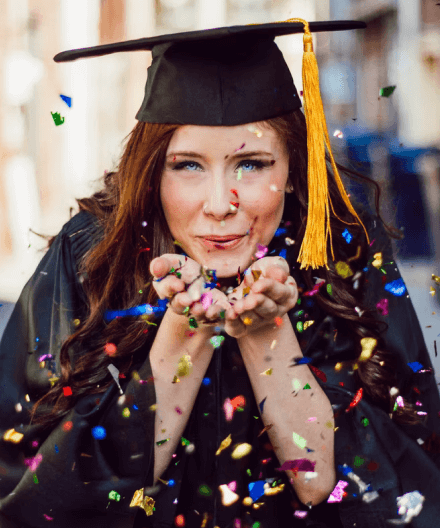 5 Facts About MTU Leading Scholar Award - The Resident Value
GED holders can apply
Students, who didn't graduate high school, but instead obtained a GED (or any other high school equivalency), can also apply for the scholarship.
Standardized tests are not required
Applicants are not required to submit their SAT/ACT scores, but they are encouraged as high scores could boost their chances of winning.
It is highly competitive
MTU receives over 1,000 applications for this scholarship annually.
Applying to MTU is free
The university does not charge any application fee for regular admissions.
MTU freshmen performed exceptionally in high school
The average high school GPAs of MTU freshmen is 3.8, and 55.9% of them were in the top 20% at their high schools.