Morrie Anderson Endowed Scholarship
11/1/2023
Submission Deadline
Explore Similar Scholarships
Location:
Grade Level:
In recognition of Mr. Anderson's prominent contribution to education, while he was the chancellor of Minnesota state colleges and universities, his friends and colleagues founded the Morrie Anderson Endowed Scholarship.
One undergraduate student enrolled in any of the technical/vocational schools will be awarded $500 as a means of financial support to complete his/her education. The student must have proof of unmet financial needs.
After receiving the scholarship, the selected candidate can go ahead and foot the tuition fee and also purchase other educational materials. Applicants need to demonstrate financial need, and provide transcripts, statement of need, essay, and recommendation letters.
Key Information of Morrie Anderson Endowed Scholarship
Scholarship Details
Intended Level of Study
Vocational/Technical School
Morrie Anderson Endowed Scholarship Timeline
April 2023
Application Opening Date
Applications open on April 2.
November 2023
Submission Deadline
The submission deadline is on November 1.
Scholarship Eligibility
To be eligible to apply, applicants must meet the following criteria.
Eligible Grade: High School Graduate – Undergraduate
Maximum Age: Any
Required GPA: 2
Geographic Eligibility: Minnesota
Gender: Any
Race/Ethnicity: Any
Application Requirements
Here's what you need to submits besides your application.
Essay
Grade transcript
Recommendation letters
Short Answers
How to ace the Morrie Anderson Endowed Scholarship
1
Prepare your application letter
Your application letter is the medium through which your awarding body meets you; it describes you, your goals, and your career. It is advisable to prepare this first so as to avoid an unnecessary rush, which might affect your application process in the long run.
2
Be sure about your choice of career
Make sure your career path is well defined, as this is a crucial factor in defining your career goals and also winning the scholarship. No organization wants to support a candidate with uncertain future plans and goals, so determine your career path and set smart goals.
3
Double check your application
Ensure that you double-check all the required details before hitting the submit button. You don't want to forget any important documents that you have been asked to produce, as this can reduce your chances of being selected.
4
Do not feign financial need
It is important that you do not lose your integrity while trying to get help. Do not go about faking the loss of parents or guardians just to gain the empathy of the awarding boards. The seemingly harmless lie or forged document you tender today could have very bad repercussions in the future.
How the Morrie Anderson Endowed Scholarship is Judged
Applicants are judged based on outstanding academic prowess and a visionary lifestyle. In addition to individuals that meet the minimum condition of 2.0, the scholarship board seeks applicants with distinguished career goals.
Why We Love the Morrie Anderson Endowed Scholarship
Open to all technical courses
This scholarship opportunity is open to any technical course, unlike some other opportunities that are usually restricted to a certain course in order to promote and get more people enrolled in it.
No gender or ethnic discrimination
All ethnic divisions and genders can apply for the Morris Anderson Endowed Scholarship. They'll be equally considered as long as they meet all eligibility criteria.
Prioritize applicants' financial needs
The scholarship board pays keen attention to applicants with financial needs. Consequently, this makes education less demanding for those who do not have the wherewithal to sponsor themselves.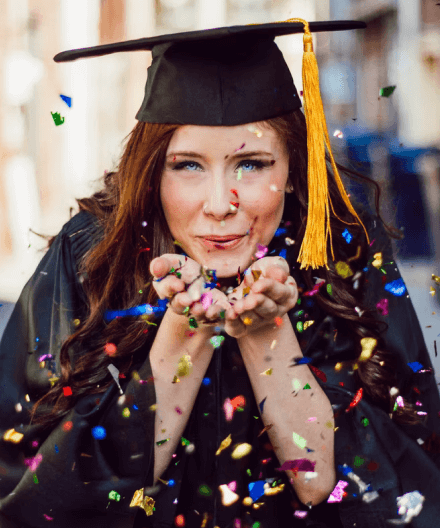 5 Facts About Morrie Anderson Endowed Scholarship
There is a minimum GPA
All applicants are expected to have a minimum GPA of 2.0 or higher on a scale of 4.0.
Geographical eligibility is Minnesota
Applicants must be enrolled in any vocational school in Minnesota.
Applicants must provide their transcripts
Only applicants, who have already gotten their academic transcript, will be considered for the scholarship opportunity.
High school graduates or undergraduates are eligible
Freshers, junior or senior high school students, sophomores, and high school graduates can apply for this scholarship.
Proof of financial assistance is required
As part of the procedures, applicants are to present a letter stating their need for the scholarship.