Mccormick Leadership Scholarship
11/1/2023
Submission Deadline
Explore Similar Scholarships
Location:
Grade Level:
The McCormick Leadership Scholarship was developed in collaboration with Students United and LeadMN. The award is $1,500 granted to undergraduate and graduate students in Minnesota who possess excellent leadership qualities and academic qualifications.
Students, who exhibit leadership in their studies, extracurricular activities, and community service, can receive financial assistance through the scholarship program. The program is dedicated to Chancellor James and Dr. Maryan McCormick.
The scholarship's objective is to help students develop their leadership skills, which will boost their performance in whichever organization they find themselves in. Applicants are required to submit an essay, grade transcripts, recommendation letters, and resumes. They must have a minimum GPA of 3.0.
Key Information of Mccormick Leadership Scholarship
Scholarship Details
Intended Level of Study
Undergraduate
Postgraduate
Mccormick Leadership Scholarship Timeline
April 2023
Application Opening Date
Applications open on April 2.
November 2023
Submission Deadline
The submission deadline is on November 1.
Scholarship Eligibility
To be eligible to apply, applicants must meet the following criteria.
Eligible Grade: High School Graduate – Graduate
Maximum Age: Any
Required GPA: 3
Geographic Eligibility: Minnesota
Gender: Any
Race/Ethnicity: Any
Application Requirements
Here's what you need to submits besides your application.
Essay
Grade transcript
Recommendation letters
Short Answers
Present Work Experiences
How to ace the Mccormick Leadership Scholarship
1
Give an in-depth essay response
Providing detailed answers to the essay questions gives you an advantage over other applicants. Each question should be at least 500 words long. Be genuine and compelling in your answers to convince the judges that you deserve this scholarship.
2
Upload all documents needed
Upload all required documents, including the application form, unofficial school transcripts, recommendation letters, and a leadership resume outlining your qualifications, how you put them to use, and the particular leadership positions you've held, along with any evidence of advancement or improvement.
3
Don't wait until the last minute
We do not encourage submitting applications late. To avoid instances such as missed deadlines, poor review, and document omission, ensure that all of your needed documents are submitted before the submission deadline. This will help ensure that the online scholarship system receives your paperwork on time.
4
Contact your referees as soon as possible
Make early contact with the persons who will write your letters of recommendation so that they may do so when it is most convenient for you. In addition, you should collaborate closely with them to provide them with a thorough outline of what is needed.
How the Mccormick Leadership Scholarship is Judged
The selection of a successful candidate is based on their demonstrated academic prowess and leadership qualities. The scholarship committee is looking for a well-rounded student who has shown leadership in academics, extracurricular activities, and community service.
Why We Love the Mccormick Leadership Scholarship
The course of study is unrestricted
The scholarship is open to applicants from a range of academic fields. Students from any field of study can apply for the scholarship award.
All application requirements are explicitly stated
The application requirements are listed on the scholarship website, so there will be no ambiguity for any students applying for the scholarship.
The application process is without bias
All applicants are eligible for the award, regardless of race, gender, color, faith, religion, or other characteristics. This will benefit a considerable number of students applying for it.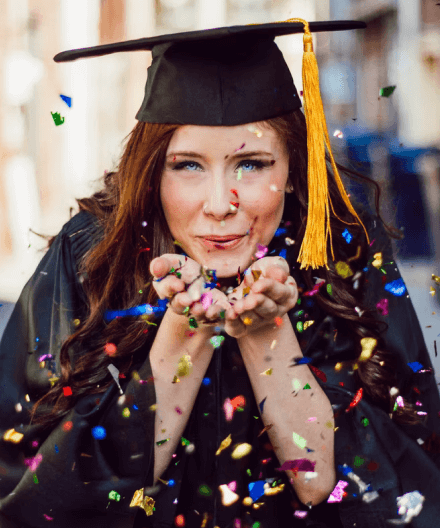 5 Facts About Mccormick Leadership Scholarship
Study is limited to Minnesota
The applicant must be willing to enroll in any course at any college or university in the United States, particularly in Minnesota.
No financial need requirement
Applicants must not demonstrate financial need.
The scholarship is awarded to one student
One prize will be given out overall. The scholarship will only be given to one selected winner.
Resume required
Applicants must provide a detailed resume of their leadership skills and community service.
Scholarships cannot be renewed
The scholarship is not renewable, thus all applicants should be aware of this fact. As a result, they are urged to apply for the scholarship with their best efforts.