Minority Teachers of Illinois Scholarship
3/1/2023
Submission Deadline
Explore Similar Scholarships
College Major:
Location:
The Minority Teachers of Illinois (MTI) Scholarship is sponsored by the Illinois Student Assistance Commission (ISAC), a quasi-public organization with an interest in the Illinois higher education sector. The scholarship program is meant to recognize and encourage minority students in the state's universities pursuing teaching-related programs. Eligible applicants are those who plan on becoming preschool, elementary, or secondary school teachers.
The scholarship program is open to U.S. citizens who are also residents of Illinois. Additionally, one must be from a minority community, including African Americans, Hispanic Americans, or Native Americans. Applicants must have also graduated from high school or possess a General Educational Development (GED) certificate.
Each year, the scholarship awards multiple scholarships of various amounts, with a maximum of $5,000. The amount can be used to pay for costs such as tuition, fees, and accommodation. The scholarship can be further received for a maximum of eight semesters.
Key Information of Minority Teachers of Illinois Scholarship
Study Details
Country of Study
United States
Scholarship Details
Intended Level of Study
Postgraduate
Minority Teachers of Illinois Scholarship Timeline
January 2023
Application Opening Date
Applications are open on January 1.
March 2023
Submission Deadline
The submission deadline is on March 1.
May 2023
Awards Announcement Date
Winners are announced in May.
Scholarship Eligibility
To be eligible to apply, applicants must meet the following criteria.
Eligible Grade: All
Maximum Age: Any
Required GPA: 2.5
Geographic Eligibility: Illinois
Gender: Any
Race/Ethnicity: Alaskan Native, Asian American, Black, Hispanic, Native American, Native Hawaiian, Pacific Islander
Application Requirements
Here's what you need to submits besides your application.
Essay
Financial Information
How to ace the Minority Teachers of Illinois Scholarship
1
Provide all required documents
Ensure that you provide all required documents to have your application considered. For instance, you will need a promissory note besides a completed application form.
2
Fill your application fully and truthfully
The application form has various subsections that you should fill out fully and truthfully. Avoid lying in your application as this is not a quality of a winner and you may have your scholarship rescinded if you are caught.
3
Meet all requirements
Read through all the instructions and ensure that you meet all of them. For instance, do not apply if you are not from the target communities and you must be presently enrolled in or accepted into an institution of higher learning in Illinois.
4
Seek guidance from advisors or past winners
Making a complete application on time can be daunting. Talk to a past winner or a trusted advisor regarding the scholarship and the steps you are taking in your application to ensure that you do not miss any details.
How the Minority Teachers of Illinois Scholarship is Judged
Applicants are judged based on the strength of their application and how well they demonstrate a commitment to the teaching profession. Thus, apart from submitting fully completed and well-written documents, ensure that your application clearly demonstrates your passion for teaching and how your strengths and experience make you the ideal candidate for the funding.
Why We Love the Minority Teachers of Illinois Scholarship
Variable scholarship amount
While the scholarship award can reach up to $5,000 per year, winners can receive various amounts depending on their level of need.
Scholarship is renewable
Once awarded, the scholarship renews automatically for up to eight semesters or 12 quarters.
Supports various groups of students
The scholarship program is for students in both two- and four-year colleges and universities, and they can be undergraduates or graduates in either full- or half-time education programs.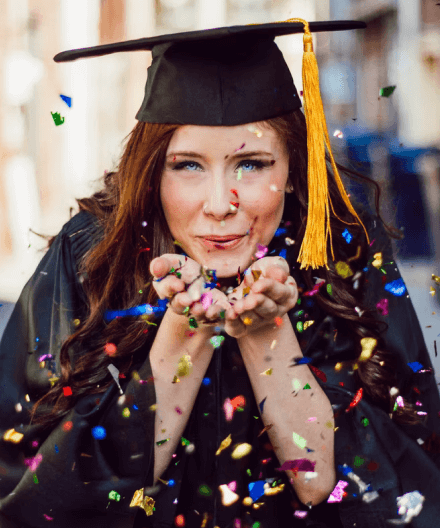 5 Facts About the Minority Teachers of Illinois Scholarship
ISAC was established in 1957
ISAC, the scholarship's sponsor, was founded in 1957 and has, since then, established itself as a trusted source of information on college planning to students and parents in Illinois.
Winners are bound by a teaching commitment
Winners of the scholarship have to sign a teaching commitment form, which requires them to teach in particular schools after the completion of their studies.
Scholarship renewal is conditional
The scholarship is renewable each year only when the recipient maintains satisfactory academic performance.
Past winners are ineligible to apply
Past winners of the scholarship are ineligible to apply if they received funding for up to four years.
Recipients of other scholarships are ineligible
Recipients of scholarships from the Illinois Special Education Teacher Tuition Waiver (SETTW) Program or the Golden Apple Scholars of Illinois Program are ineligible to apply for this scholarship.