Integra Foundation, Inc. Scholarship
1/15/2023
Submission Deadline
Explore Similar Scholarships
College Major:
Location:
Grade Level:
The Integra Foundation, Inc. Scholarship Program offers academic support to undergraduate students pursuing STEM-related courses. The scholarship is offered, in collaboration with the United Negro College Fund (UNCF), to permanent residents of three states: New Jersey, Massachusetts, and Ohio.
Besides being residents of these states, applicants should also meet certain requirements, including a minimum grade point average (GPA) of 3.0 on a 4.0 scale, must demonstrate financial need, and be full-time STEM students. Applications are accepted from all accredited higher learning institutions within the U.S.
Every year, three scholarship winners are selected and awarded $5,000 each. The amount can be used to fund one's academic-related expenses, including tuition and the purchase of books. Winners also join a growing list of thousands of students who have benefited from various scholarships offered by UNCF since its establishment in 1944.
Key Information of Integra Foundation, Inc. Scholarship
Study Details
Area of Study
Engineering
Mathematics
Science
Technology
Country of Study
United States
Specific Schools
UNCF Affiliated
Scholarship Details
Intended Level of Study
Undergraduate
Integra Foundation, Inc. Scholarship Timeline
November 2022
Applications Opening Date
Applications open on November 10.
January 2023
Submission Deadline
The submission deadline is on January 15.
May 2023
Awards Announcement Date
Winners are announced in May.
Scholarship Eligibility
To be eligible to apply, applicants must meet the following criteria.
Eligible Grade: Undergraduate
Maximum Age: Any
Required GPA: 3
Geographic Eligibility: New Jersey, Ohio, Massachusetts
Gender: Any
Race/Ethnicity: Any
Application Requirements
Here's what you need to submits besides your application.
Grade transcript
Essay
Financial Information
How to ace the Integra Foundation, Inc. Scholarship
1
Meet all requirements
The scholarship has various requirements that you should read carefully and meet to avoid early disqualification. For example, you should only apply if you are from specific locations within the three states.
2
Fill the application form fully and truthfully
The application form has various subsections that should be filled comprehensively. Additionally, avoid making up any facts or details. It is better to be honest if you do not meet the given criteria than lie about your experience.
3
Demonstrate your strengths in your responses
Your responses in the application form should demonstrate your strengths and unique abilities. For example, when talking about your community service activities, talk about how your capabilities enabled you to undertake the activities rather than just listing your roles.
4
Write a strong personal statement
You will also be required to submit a personal statement as part of your application. This statement should not only be well-written but it should also highlight why you are the most qualified student to receive the Scholarship.
How the Integra Foundation, Inc. Scholarship is Judged
Applicants are judged based on their responses on the application form and the strength of their personal statements. As such, ensure that you speak strongly about your strengths, your contribution to a given course, and how your experiences have shaped you for the Scholarship.
Why We Love the Integra Foundation, Inc. Scholarship
Need-based scholarship
The scholarship seeks to support students who can demonstrate financial need but, at the same time, are driven to pursue higher education.
Open to a large group of students
The scholarship is open to students from diverse backgrounds as long as they are residents of the stipulated states.
Simple application process
The application process is simple and straightforward. For example, the personal statement should be no more than 300 words, which one can write within a short time.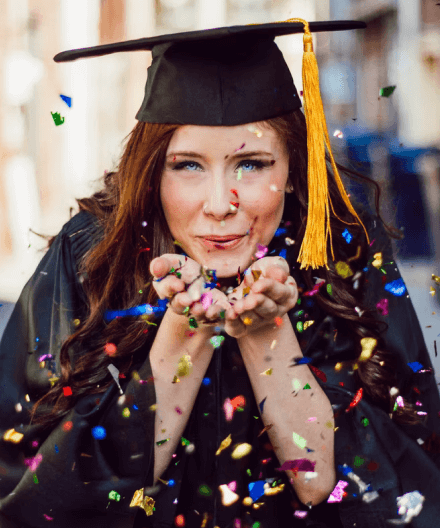 5 Facts About the Integra Foundation, Inc. Scholarship Program
Integra Foundation is keen on impacting lives
Integra Foundation, which is the philanthropic arm of Integra LifeSciences Corporation, offers millions of dollars of grants to several organizations that work towards, among other things, promoting education.
UNCF was incorporated in 1944
UNCF was incorporated in 1944 by Frederick D. Patterson and Mary McLeod Bethune and is today headquartered in Washington, D.C.
UNCF administers many other scholarships
UNCF is one of the biggest scholarship administrators in the United States, and it presently oversees over 450 named scholarships in the country.
Scholarship is a one-time award
Once awarded to a winner, the Integra Foundation, Inc. Scholarship is one-time and non-renewable.
Applicants don't need to share contact details
One of the strengths of the scholarship is that applicants can select not to share their contact details with UNCF personnel.